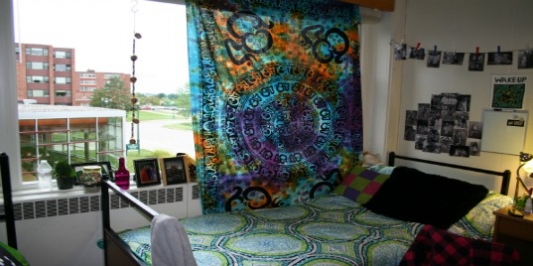 Twice each year, our facilities staff does a complete inspection of all student rooms. Soon after move-in, we will ask you to verify your room's condition.
When and Why to Fill Out a Room Condition Inspection:
It is used to determine damage charges after you move out. Not completing one means you agree with our findings.
Complete an inspection whenever you move to a new space. It can protect you from being billed for damage that may have occurred after the last professional inspection was done, but before you moved in. It only takes a minute!
Top Four Things to Double-Check:
Intact Emergency Safety Tabs on windows with roof access: $500 fine if not intact at end of the year
Marks on walls: tack holes, pin holes, scuffs, etc.
Marks or wear-and-tear of furniture: students are charged for scratches, burn marks, rips in seat cushions, etc.
Screens: look for any holes or tears, note if any are missing.