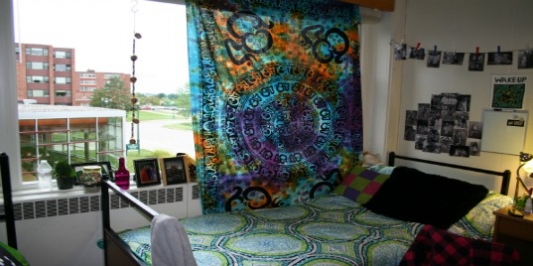 Twice each year, our facilities staff does a complete inspection of all student rooms. Soon after you move in, we will ask you to fill out an online inspection form to verify your room's condition.
When and Why to Fill Out your Online Inspection Form (by Jan. 29, 2019):
Your room inspection form is used to determine damage charges after you move out. Not completing it means you agree with our findings.
If you switch rooms during the year, you should fill out an inspection form for your new room.
Filling out the form whenever you move to a new space can protect you from being billed for damage that may have occurred after the last professional inspection was done, but before you moved in. It only takes a minute!
Deadline for new on-campus students is Jan. 29, 2019 (same as add/drop).
How to Fill Out your Online Inspection Form:
Log into myResLife and go to myHousing.
Click on room inspection (pending).
Agree/disagree with condition. Add any comments.
Submit completed inspection
Top Five Things to Note:
1. Missing recycle bin
2. Marks on walls, tack holes, pin holes, scuffs, etc. (a major issue during damage appeals)
3. Marks or wear and tear of furniture (students are charged for scratches, burn marks, tear in seat cushions)
4. Blinds (they're plastic, they get brittle, they crack, slats break in half, ropes are frayed)
5. Screens (document any holes or tears, or if one/two are missing)