About the RA Position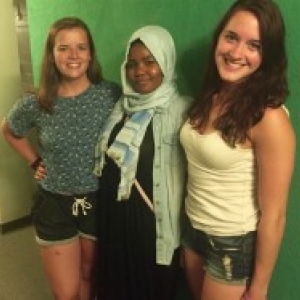 Every Learning Community at the University of Vermont is a thriving environment where students are able to go on a journey of self-discovery to develop awareness of themselves and others as scholars and individuals, and come together with a shared purpose. Resident Advisors (RAs) at UVM are an essential component of this residential experience, as a residence hall isn't just where you lay your head at night.
As an RA at UVM, you play a critical role in actively fostering an inclusive, safe, and healthy community, which allow students to be able to call UVM home. Through supporting your peers by building intentional connections, repairing harm within a diverse and inclusive community when it occurs, to helping to create an environment that supports academic and personal development—as an RA, you play a key role in making The University of Vermont home for students.
Goals of the RA Position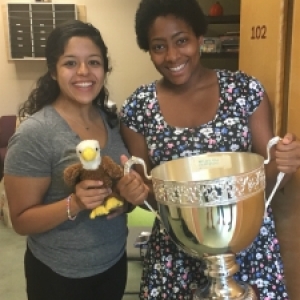 The RA experience will be the premier student leadership opportunity at the University of Vermont. It is our goal for RAs to build, connect with, and help lead Learning Communities based on shared values, interests, academic excellence, and community standards. This experience will be one in which RAs feel a sense of connection and support by gaining the ability to create meaningful relationships with other RAs, professional staff, and the broader UVM community. The Department of Residential Life is not only devoted to supporting the growth and development of residential students—we are also heavily invested in your personal and professional development to help you to actualize your full potential.
Self-Discovery: Who am I?
RAs develop an understanding of their identities to discover who they are, where their hopes and passions lie, and take their place as leaders within their communities. The RA experience is conducive to RAs exploring who they are and who they could be as individuals, as members of local and global communities, and as leaders.
Shared Purpose and Belonging: How do I connect with others?
The RA experience is about connecting with others across diverse perspectives and identities to thrive within and outside the UVM community. RAs are essential in Residential Life's mission to foster a meaningful, healthy community around common values and interests. RAs will discover what it means to be a part of the shared UVM student experience, while also building strong networks and friendships with others that can last a lifetime.
Developing Awareness: How do I know what I know?
As an RA, you will be able to explore your skills and leadership capacity, and learn how to translate those experiences outside of the position. The RA experience can help you build the capacity and resilience to thrive in a rapidly changing world outside UVM, and become an agent of change.