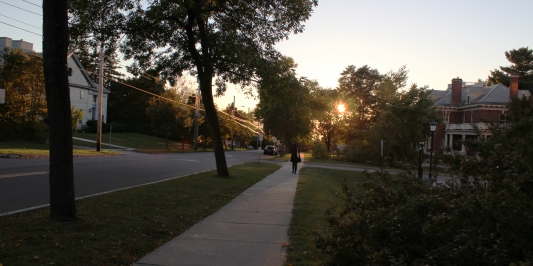 Although we offer on-campus housing for all undergraduate students,
those who have fulfilled their housing requirement can also choose to live off campus. If they do, we can help make the transition from the halls to the community an easy one.
Who is eligible to live off campus?
Older UVM transfer students (age 20 or older by the first day of classes their first semester) and anyone who has fulfilled their two-year on-campus residency requirement may choose to live off campus. Not sure of your eligibility? Contact us at reslife@uvm.edu.
Off-Campus Student Support
UVM's Office of Student and Community Relations (OSCR) provides resources and education for students who plan to move (or who already are) off campus. OSCR also works closely with students, neighbors, and city partners on to improve the quality of life in our shared community. Contact them at 802.656.9405 or oscr@uvm.edu.
Affiliate Housing
Independently owned, apartment-style housing built with students in mind, affiliate housing can be a good first step away from campus.