Arts Scholars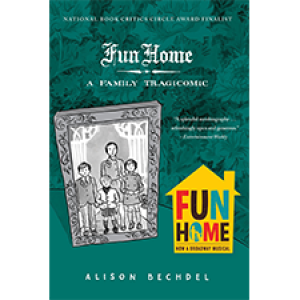 Fun Home is a radical, cross-genre text. As both a memoirist and a cartoonist, Bechdel works in an interdisciplinary manner. This practice of drawing from different genres is something we will pursue during your Arts Scholars year. In her "Class of 2014" video for the MacArthur Foundation, Bechdel notes "What I love about cartooning is you have access to two different kinds of communication." In your Arts Scholars classes this year, you will be challenged to access, explore, and celebrate many different forms of communication. Like Bechdel, we will be creating art that explores themes of identity, family, place, and the creative process itself.
Why Our Community Chose this Book
We have chosen Vermont memoirist and cartoonist Alison Bechdel's Fun Home: A Family Tragicomic (Houghton Mifflin, 2006). Hailed by the New York Times as a "pioneering work" and "a comic book for a lover of words," Fun Home explores Bechdel's attempt to understand her difficult father through the shared silence of their sexual identity. It is also a coming-of-age story, in which Bechdel is able to break her silence and loses her father to suicide. This cross-genre graphic narrative also explores the complex themes of art, gender identity, place, and desire. In 2013 Fun Home was transformed for the stage by Jeanine Tesori and Lisa Kron, premiering as a musical Off-Broadway. In 2015, it opened on Broadway and won five Tony Awards, including Best Musical.
Author Biography
Alison Bechdel's landmark comic strip Dykes to Watch Out For ran from 1983 to 2008. "She's a kind of genius." That's what English professor and former UVM president Daniel Mark Fogel has said about Bechdel. Professor Fogel nominated Bechdel to become a James Marsh Professor-at-Large in 2012. And indeed, Bechdel was awarded a fellowship from the MacArthur Foundation in 2014, commonly referred to as the "genius" award. Bechdel has also received awards such as the Guggenheim Fellowship, the Stonewall Book Award, and the Lambda Board of Trustees Award for Excellence in Literature. She is the third Cartoonist Laureate for the State of Vermont, and her work was the subject of "Self-Confessed: The Inappropriately Intimate Comics of Alison Bechdel" at UVM's Fleming Museum in 2018.
Online Resources
Earth and Environment Scholars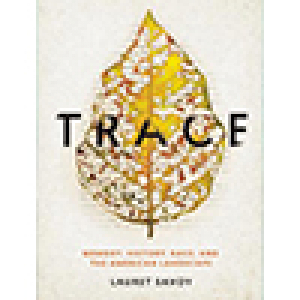 Why Our Community Chose this Book
Lauret Savoy's Trace: Memory, History, Race, and the American Landscape speaks directly to the ways nature and society are complexly entangled. In her book, Savoy offers moving reflections on how landscapes across the United States contain stories past and present –– stories of joy and others of deep trauma around race, dispossession, and violence. Countering the tendency to reduce landscapes to a mute backdrop of social existence, Savoy brings both nature and society together in a compelling manner, insisting that the geographical idea of 'place' is situated not only in space, but also in time. Savoy's deep engagement the often-hidden pasts of place offers insight and strategy for how we might move forward and toward better, more equitable futures on this American landscape and beyond. The book will give students the opportunity to reflect upon the social, political, and historical dimensions of the environment..
Author Biography
Lauret Savoy is a woman of mixed heritage, and a professor of environmental studies and geology at Mount Holyoke College, where she explores the intertwinings of natural and cultural histories. She writes about the stories we tell of the origins of the American land and the stories we tell of ourselves in this land. Her books include The Colors of Nature: Culture, Identity and the Natural World; Bedrock: Writers on the Wonders of Geology; and Living with the Changing California Coast. She lives in Leverett, MA.
Online Resources
Humanities Scholars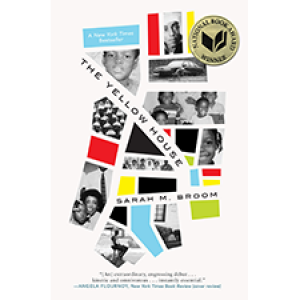 The Yellow House offers key insights into what it means to "be" from a place, and into the places we take with us no matter where we go. It uncovers the complexity of belonging, especially for those who, like the author, grew up in neglected areas of cities that are otherwise famous and mythologized, such as New Orleans. In the process, it raises questions of class, race, and inequality that loom large in this story. The book will give students the opportunity to reflect upon how places make up who we are and, in turn, force us to create our own relationship to them.
Why Our Community Chose this Book
We have chosen Sarah M. Broom's memoir The Yellow House (Grove Press, 2019. 304 pp). In this moving book, the author tells the story of the shotgun house her mother bought in the once-promising neighborhood of New Orleans East. It was in this house that her mother, a widow, raised a combined family of twelve children. The memoir recounts the author's childhood and coming of age, her travels, and her struggle to find a sense of place, in particular after Hurricane Katrina destroys the house and her family is scattered across the United States. Broom's lucid and inquisitive writing style turns the story into a search for meaning as she grapples with her desire to understand how the bonds of family and place endure in spite of the threat of erasure.
Author Biography
Sarah M. Broom is a writer whose work has appeared in the New Yorker, The New York Times Magazine, The Oxford American, and O (The Oprah Magazine), among others. A native New Orleanian, she received her Master's in Journalism from the University of California, Berkeley in 2004. She was awarded a Whiting Foundation Creative Nonfiction Grant in 2016 and was a finalist for the New York Foundation for the Arts Fellowship in Creative Nonfiction in 2011. She has also been awarded fellowships at Djerassi Resident Artists Program and The MacDowell Colony. She lives in New York State.
Online Resources
Life Science Scholars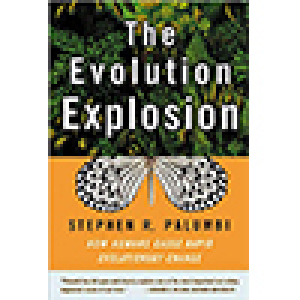 Why Our Community Chose this Book
Biological Evolution is the foundation for biology, and biology is the foundation for medicine. These are careers that many of you are aiming for. So, you ought to pay attention to biological and medical problems in an evolutionary context. For example, did you know that in ancient times human anxiety and agoraphobia (fear to open spaces) were behaviors that secured their survival?  Anxiety is a "fight and flight" mechanism build into our brains to escape danger, but when triggered at the wrong time it becomes a panic disorder. My goal with this book is to introduce you to the foundations of evolution early in your careers while at the same time invite you to apply evolutionary thinking to every aspect of your life, particularly to human's role in accelerating evolutionary change in the species around us.
Author Biography
Dr. Palumbi is a Professor at Stanford University and is a member of the National Academy of Sciences. He is best known for his molecular and genetics work applied to marine organisms, human activity in the oceans, and conservation. He has received several honors and awards for his research, and he has participated in many films and TV series. He has authored over 200 publications and several books.
Online Resources
My challenge to you
Too often students say, 'why am I learning this?! I'll never use it in my life!' Well, I would like to challenge you to say this by the end of your first year in our LSS program! Do not memorize information to pass an exam, scientists are autodidacts we have a hunger for learning, and then we take what we learn from one field and apply it to another. Scientists are always making connections. Take Dr. Tu Youyou as an example, she is the first Chinese women to win a Nobel prize in medicine. Dr. Youyou took what she learned from ancient Chinese medicine, specifically a plant used to treat fever 1,700 years ago to understand the biochemistry of the plan and then develop an anti-malarial drug!
Social Science Scholars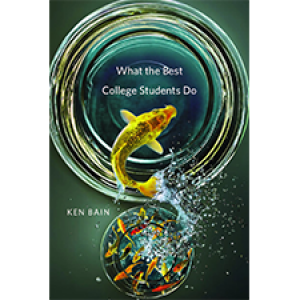 Welcome to a program that launches your undergraduate education through deep exploration into the big questions faced by humans since antiquity—questions we grapple with today. To start our discussions, our first-year read is What the Best College Students Do by Ken Bain.
Why We Chose This Book
 Prof. Luis Vivanco, Director, Social Science Scholars: I've been very lucky to spend 20 years at UVM, working with many remarkable students. But the ones who stand out as the most memorable—and the ones with whom I developed the deepest intellectual and personal relationships—were motivated, not by grades or institutional approval, but by other, more sublime and universal qualities. They were deeply curious people. They were eager to take on big, messy, and complex intellectual problems. They didn't get consumed by set-backs and frustrations, but had an ability to double-down on solving the problem they were having, or seeking a way around it. Most of them didn't come to college with a deep sense of purpose, but they developed it somewhere along the way, and it more often than not pushed them to engage with something bigger than themselves.

Lo and behold, Ken Bain found remarkably similar things when he set out to research 'what the best college students do.' What I love about the book is not that he settles on a recipe or a prescription for how to achieve these things, but recounts in a richly qualitative way how ordinary people had extraordinary transformations in college. It's my hope that by reading this book as you embark on your own college journey—and maybe reading it again in a year or two—it will help you work through your priorities in the coming years, and help you create a unique and transformational college experience of your own.
Author Biography
Ken Bain is one of the best-known teachers and scholars of teaching and learning in the United States and the western world. His works have been translated into 12 languages, and are widely read and discussed across Europe and Latin America. With the translations of his books into Mandarin, Korean, Japanese, and Vietnamese, he is also becoming increasingly well-known in China and East Asia. A well-accomplished historian, he earned his reputation in teaching and learning with the 2004 publication of What the Best College Teachers Do (Harvard University Press), one of the most widely-read and influential scholarly books published in the U.S. in the last half century.
World Languages Scholars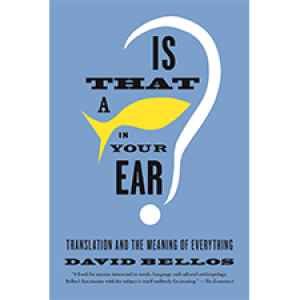 The first-year read for the World Languages Scholars, Is That a Fish in Your Ear? by David Bellos, ranges across the whole of human experience, from foreign films to philosophy, to show why translation is at the heart of what we do and who we are. Among many other things, Bellos asks: What's the difference between translating unprepared natural speech and translating Madame Bovary? How do you translate a joke? What's the difference between a native tongue and a learned one? Can you translate between any pair of languages, or only between some? What really goes on when world leaders speak at the UN? Can machines ever replace human translators, and if not, why?

But the biggest question Bellos asks is this: How do we ever really know that we've understood what anybody else says―in our own language or in another? Surprising, witty, and written with great joie de vivre, this book is all about how we comprehend other people and shows us how, ultimately, translation is another name for the human condition (adapted from Amazon book page summary)
Why We Chose this Book
Kyle Ikeda, Program Director: David Bellos's Is That a Fish in Your Ear? is a great book for learning about cross-cultural understanding and the role of language and culture in how we relate to the world around us. Covering various acts of translation over a span of four thousand years–from the preservation of Sumerian texts by ancient Akkadians to the emerging technologies of machine translation in the 20th and 21st centuries–the collection transcends any single nation's translation history by casting a wide net across the globe. One reason I chose this book is my appreciation for how it fosters a greater understanding of languages and cultural difference, teaching us about ourselves and improving our capacity to imagine reasons for and overcoming failed understanding. I also value Bellos's ability to make accessible and fascinating the complex history of translation in the development of religious ideas, cultural beliefs, and scholarly knowledge. I look forward to hearing how this book has changed your understanding of language, culture, and translation when we meet in the fall!

Diana Popa, Faculty Associate: The meaning of meaning has preoccupied linguists and translators, among others, for centuries. Although in our everyday life, we know that different utterances have different meanings or that the same utterance may change its meaning depending on the context in which it is being used (socio-cultural and political), the current book, Is That a Fish in Your Ear, brings forth a highly relevant aspect of the metalinguistic meaning construction. Bellos shows how intra-language as well as translanguage translation are equally employed in the process of making linguistic, paralinguistic and symptomatic meaning. Being able to operate with meaning and create meaning in a meaningful way are both undeniably powerful transferable skills offered by the study of translation to all those interested in a more refined understanding of how language functions.
Instructions
Over the summer break we would like you to read at least five of the chapters from this book, three of which will be assigned (chapters 15, 16 & 19), and at least two of your own choice. Before making your selections, be sure to browse the table of contents and skim a few pages here and there to see which essays capture your interest. The World Languages Scholars faculty look forward to hearing your thoughts and opinions about the book in the fall.
Arts Scholars
How do you navigate Bechdel's "two different kinds of communication" as a reader of Fun Home? Did you find yourself addressing language first or image? Or did you shift between the two?
What role does silence play in the relationship between Alison and her father? How is Fun Home and art itself an attempt to break this silence?
In many ways, Fun Home is a coming-of-age story. Family, place, and identity are central here. There is of course both growth and loss as Alison goes to college and her relationship with her parents and "home" changes. You are all at a similar point in your own lives. Can you imagine the creative as a site for documenting, exploring, and inspiring such change in your own life?
Earth & Environment Scholars
Do you have a place in the world that you could write about in ecological detail and with place-based emotion?
What threatens or protects the places you love?
How does your identity (or how do your identities) intersect with your experience of different places? How might you experience a place differently if you were another person of a different gender, class, race, sexual orientation, or citizenship status?
Humanities Scholars
How does the author work through her sense of displacement in relation to home, family, and the city of New Orleans after Hurricane Katrina?
What do you think helps her in finding a sense of self and belonging in the world?
What similarities and/or differences do you notice when you compare her story to your own experience of place?
Life Science Scholars
What are the 3 ingredients needed for evolution by natural selection to happen?
How are humans accelerating evolutionary change? Select one behavior from the book and apply evolutionary reasoning (think of hypothesis and testable predictions).
You wrote a fantastic application on a science news of your interest. How would you approach your application now that you know more about evolution?
Social Science Scholars
Which story was your favorite? Why do you think it resonates with you?
Have you ever had the kind of "deep learning" experiences described in the book? Drawing on the book's insights, how do you think they can happen in college?
Based on your reading of Bain's book, what do you think it means to be a "successful" college student?
World Languages Scholars
Think of a 'translation' challenge you have encountered and consider how one of the assigned Chapters (15, 16 & 19) in Is That a Fish in Your Ear? relate to that experience. Then write a brief description of both the challenge and how it relates to idea(s) from the book.
Consider the question of translation impacts on another language in terms of both 'enhancement' and 'damage' discussed in Chapter 16. Then reflect back on your own experience with languages and try to find a few examples of where a foreign language has had an impact on or changed English, or where English has had an impact on a foreign language you have studied.
Think of your favorite joke. Do you think it can be translated in a different language of your choice? Why? Can the language of humor be translated?