Our well-trained professional and student staff are always available to help residents navigate their on-campus life.
At the beginning of each year, we work with students to help ensure a healthy and successful living environment. If issues arise, the resident advisor (RA), residence education team, or learning community staff can provide tools and resources to help with everything from roommate conflicts to feelings of disconnection.
Community Standards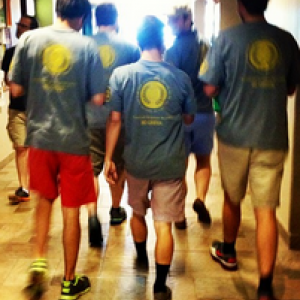 Community standards are a mutually agreed-upon list of expectations. They can help ensure that everyone's campus living experience is fun, at times challenging, but ultimately rewarding.
Roommate Relationships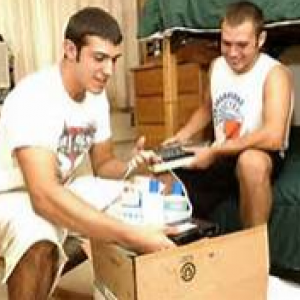 Sharing living space with someone is often a challenge, and conflict can sometimes occur. But conflict can actually be a valuable learning experience. Most residents quickly learn on their own how to mediate and manage conflict and live with differences.
We ask parents and families to allow students the chance to work things out themselves. It can take two weeks or more to get settled in and learn how to live with one another.
If a student is feeing stuck, our professional hall staff and student resident advisors (RAs) can help. They are well-trained in conflict mediation, and often use restorative practices (RP). The basic concept of RP is that people are happier, more cooperative and productive, and more likely to make positive changes when those in authority do things with them, rather than to them or for them. Read more about restorative practices.
Students who feel that changing rooms is the only option can request a room change online (we'll notify residents when the online form is open). Students may be also be asked to meet with their area coordinator or residence director to discuss the need for a room change.
Not all room-change requests can be granted.
Body-for-body room swaps (when two residents swap spaces with each other) can be another way to work things out. Before moving, all residents of both rooms must sign off in agreement, and be approved by their office manager.
Roommate agreements can help residents lay the groundwork for a successful year together. They are usually completed within the first six weeks of the semester.