Elevating the UVM postdoctoral experience
We promote a culture reflecting the University of Vermont Common Ground and six core competencies identified by the National Postdoctoral Association to facilitate professional development, broaden the training experience, and foster a vibrant, open, and collaborative community for all Postdoctoral Scholars at UVM. We also advocate for postdocs by working with the UVM administration to promote adoption of competitive salary and benefits in line with national guidelines and by connecting with local professional and academic institutes, societies, and organizations.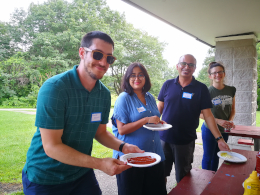 Get involved
Join the UVM PDA Slack channel to meet fellow members! Check our calendar for our monthly meeting and events! Want to be more hands-on in the Association? We have open positions available in the PDA Executive Committee!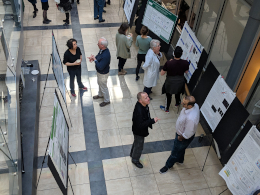 Join us in our events! The PDA regularly hosts workshops and symposia on career development, as well as monthly social events where UVM postdocs can get to know each other outside of work. Check out our calendar and Slack channel for our upcoming activities!