Current Testing Schedules
None
What We Do
The Life Safety Systems (LSS) crew inspect and repair all fire protection and life safety equipment in all campus buildings. LSS personnel are highly trained specialists in their field and work in close partnership with the Burlington Fire Department, with UVM Risk Management, and with UVM Police Services. The crew is housed in the South Zone maintenance shop located on Redstone campus.
System Testing Schedules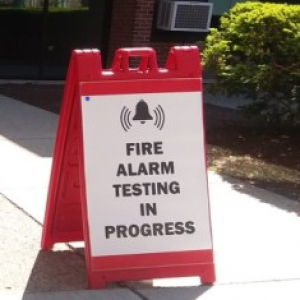 Fire Alarm Testing
Quarterly testing generally takes place on this schedule:
Residence Halls testing occurs during Spring Break (usually in March)
Medical complex and laboratory testing occurs in Fall (usually late September)
Academic & administrative buildings testing occurs during Winter Break (December)
Sprinkler System Testing
Annual sprinkler and fire alarm testing campus-wide usually takes place in May, after Spring Commencement and continues into early June.
"Hot Work" Permits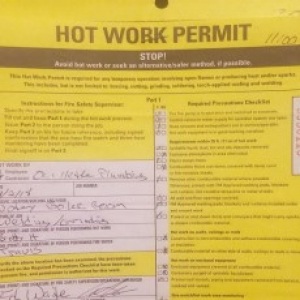 The Life Safety crew are responsible for issuing "Hot Work" permits to PPD personnel and contractors who are performing maintenance activities that may involve open flames or producing of heat or sparks. Activities such as grinding, cutting, brazing, soldering, torching and welding must be pre-approved by Life Safety.
Plan ahead!  Page 802-350-8029 to reach the crew 24/7 to obtain a "Hot Work" permit.
Life Safety Staff Directory
Office Phone: 802-656-3284
Office Location: Basement of Wing-Davis-Wilks residence hall
| Title | Name | Phone | Email |
| --- | --- | --- | --- |
| Supervisor, Projects/Life Safety | Chris Gebo | 802-656-2974 | email Chris |
| Life Safety Technician | Joe Beaudry | 802-316-7327 |   |
| Life Safety Technician | David Brady | 802-922-0096 |   |
| Life Safety Technician | Erin Paquin | 802-238-1882 |   |
| Life Safety Technician | Ed Waite | 802-233-5981 |   |
Fire Extinguisher Safety
Learn how to properly use a fire extinguisher from UVM Emergency Manager, John Marcus.