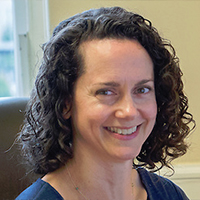 Preparing a large, "center-level" grant proposal is complex and time consuming. Grant writing can also seem daunting if you are a new or inexperienced grant seeker. As a complement to the services provided by Sponsored Project Administration, OVPR provides the services of a Grant Proposal Manager — Jeralyn Haraldsen, Ph.D.
Jeralyn offers additional resources necessary to shepherd complex proposals through the writing and submission process, and supports new faculty grant writing efforts.
Services
Primary Services
Proposal Review and Grantsmanship Critique
Thorough review of your full proposal for grantsmanship with annotated comments and suggestions
Review for responsiveness to reviewer critiques (for resubmissions) and to RFP/RFA requirements
Proposal Writing Assistance and Editing
Substantively edit your draft text
Prepare draft text of non-technical proposal sections
Edit to improve the clarity and flow of your document
Edit to improve the formatting and presentation of your document
Coordinate collection of additional information via meetings, phone, email
Secondary Services, Available on a Limited Basis
Assistance with Budget Development
Assist with development of draft budget and budget justification
Coordinate with business manager for review of draft budget
Coordinate collection of subaward documents from collaborators
Liaison with Sponsored Project Administration (SPA)
Coordinate with business manager to submit draft and final budget documents for review
Upload draft and final proposal documents for review, internal routing, and submission
Liaison with Collaborators
Coordinate collection of biosketches, letters of support
Assist with preparation and collection of subaward documents
Overall Proposal Management
Review solicitation and develop annotated outline of your response to the RFP/RFA
Manage the proposal preparation process
Participate in high-level, strategic proposal planning
Assist with writing non-technical proposal components
Critically review proposal drafts for grantsmanship, readability, and responsiveness to sponsor requirements
Manage proposal compilation, assembly
Coordinate with SPA
Prioritization
Priority will be given to:
Large, complex, multi-disciplinary grant proposals (e.g., centers, program projects, training grants, and infrastructure-building grants) to support high-impact, center-level research and scholarship
Proposals from new faculty or those new to grant writing
Proposals from established faculty
The following will also be taken into consideration:
Current and projected workload of grant proposal manager
Timeliness of request — ideally more than 12-16 weeks prior to deadline
Alignment with areas of institutional priority
For proposals that require cost share or match, investigators must document required commitments prior to engagement with the grant proposal manager.
Videos & PowerPoint Presentations on Grant Writing
(former "Brown Bag" Seminars)
OVPR Grant Proposal Manager Jeralyn Haraldsen, Ph.D., discusses the grant proposal process in eight videos, with accompanying PowerPoint presentations.
Go to Videos & PowerPoint Presentations on Grant Writing (UVM NetID login required).
---
Questions?
Please contact Jeralyn Haraldsen, Grant Proposal Manager, with any questions by email at Jeralyn.Haraldsen@uvm.edu or by phone at 802-656-2982.