UVM's Office of Research is home to more than 100 staff and faculty members dedicated to the pursuit of meaningful and impactful research, scholarship, and creative work.
Kirk Dombrowski, Ph.D. — Vice President for Research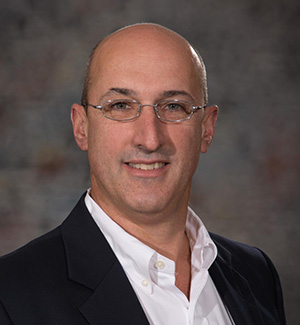 Kirk Dombrowski became Vice President for Research at UVM in April 2020. When asked about moving to Vermont Dombrowski noted:
"I believe the opportunities to grow research at UVM are significant. Coupling the university's expertise in health and medicine with its land-grant mission opens up strong possibilities for strategic research growth in many of UVM's academic units. Similarly, the longstanding focus of UVM on research in sustainability and the environment is at the top of the nation's—indeed the world's—priorities. Promoting broad social science and humanities scholarship in parallel, as I've done at the University of Nebraska (UNL), resonates with the progressive spirit of the State of Vermont and attracts the best and brightest students. I very much look forward to joining UVM during this dynamic period of its history."
Dombrowski held several additional leadership positions at UNL. He was the founding director of the university's Rural Drug Addiction Research Center, an NIH designated Center of Biomedical Research Excellence; interim director of the Nebraska Center for Virology, a ~90,000-square-foot biochemistry research institute; and director of UNL's Minority Health Disparities Initiative, a university-wide faculty, recruitment, development and community engagement initiative that he was brought to Nebraska to lead in 2013.
A cultural anthropologist by training, Dombrowski is also an active researcher whose work straddles the social and behavioral health sciences, a link he has used to address issues public of concern and social good, such as HIV infection dynamics, drug and alcohol addiction, minority health disparities, and suicide prevention in Native American/First Nation communities. Dombrowski's research has received funding from NSF, NIH, and numerous foundation sources, and his published work has appeared in social science, computer science and health science journals.
For more information, see Dr. Dombrowski's CV (PDF).
Brian Prindle — Executive Director for Research Administration
As Executive Director for Research Administration, Prindle is committed to optimizing UVM's research administration business. Research Administration is comprised of the following offices: 1) Office of the Executive Director, 2) Sponsored Project Administration, 3) Research Protections Office, 4) Research Integrity, and 5) Electronic Research Systems. The focus is on improving processes, electronic research systems, and delivery of outstanding support to our investigators, staff, students and sponsors.
Current achievements at UVM include the launch of the PI Portal, an on-line sponsored project expenditure reporting system designed specifically for investigators and research administrators who need accurate fiscal information quickly and easily. Over the last two years, Prindle and team have been busy launching UVMClick, the University's new state-of-the-art electronic research administration system where investigators and administrators will manage the lifecycle of IRB Protocols, IACUC Protocols, IBC Registrations, Conflict of Interest Disclosures, Proposal Submissions, Awards and Agreements.
Prior to joining the University of Vermont, Prindle has been engaged in research administration for over 30 years at major research institutions, including University of Florida (UF), Boston University (BU), and the University of Massachusetts Amherst (UMass).
Prindle holds a BS from UMass Amherst, MBA from Western New England University, and is a registered Certified Research Administrator.
Dan Harvey — Director of Operations / Assistant Dean of the Graduate College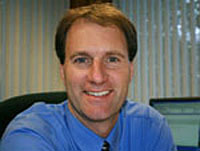 Dan Harvey is the Assistant Dean of the Graduate College and Chief of Staff for the Office of the Vice President for Research. As Assistant Dean, Harvey is responsible for the day-to-day operations of the College, and as Chief of Staff he is responsible for the oversight of and coordination with the administrative units that make up the research enterprise of the University.
Prior to this position, Harvey was the Assistant Dean and Chief of Staff for the College of Engineering and Mathematical Sciences from 2005-2010.
A graduate of the UVM Class of '84, Harvey used his Communication degree to land a position at Vermont Public Television (VPT), Vermont's public television network. He was a director for many years before moving into administration, culminating in his appointment as General Manager from 1999-2005. He helped oversee VPT's transition to digital broadcasting and in his tenure at the station, VPT won dozens of regional and national awards for television production. Harvey received a 2004 New England–region Emmy award for his work on the landmark local comedy series "Windy Acres."
Harvey resides in Georgia Center, Vermont with his family.
Jeralyn Haraldsen, Ph.D. — Director of Research Development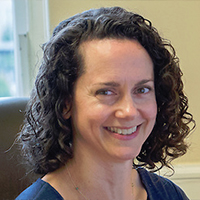 Dr. Jeralyn Haraldsen was trained as a scientist and has broad and extensive experience in scientific communication. She has a B.S. in biotechnology from Worcester Polytechnic Institute and went on to complete Ph.D. training in molecular microbiology at Tufts University in 2003, and postdoctoral training in parasitology and cellular microbiology at the University of Vermont in 2007. She was mentored in providing grant proposal support by working with the Office of Proposal Development at Tufts University. She is an active member of the National Organization of Research Development Professionals (NORDP).
Since 2007, Haraldsen has assisted principal investigators from diverse disciplines in the preparation and submission of over 150 grant and federal contract proposals to a variety of funding agencies. In her role within UVM OVPR, she has assisted in securing nearly $98 million in research funding for UVM researchers. She provides grantsmanship, writing and editing support, with a focus on responsiveness to the funding agency's requirements. In addition, she provides overall project management assistance for large or complex proposal submissions.
Prior to this position, Haraldsen was a grant specialist in the Division of Hematology/Oncology within the UVM College of Medicine (2013-2015), and served as a freelance scientific grant writing consultant and scientific editor (2008-2013).
Corine Farewell — Director of UVM Innovations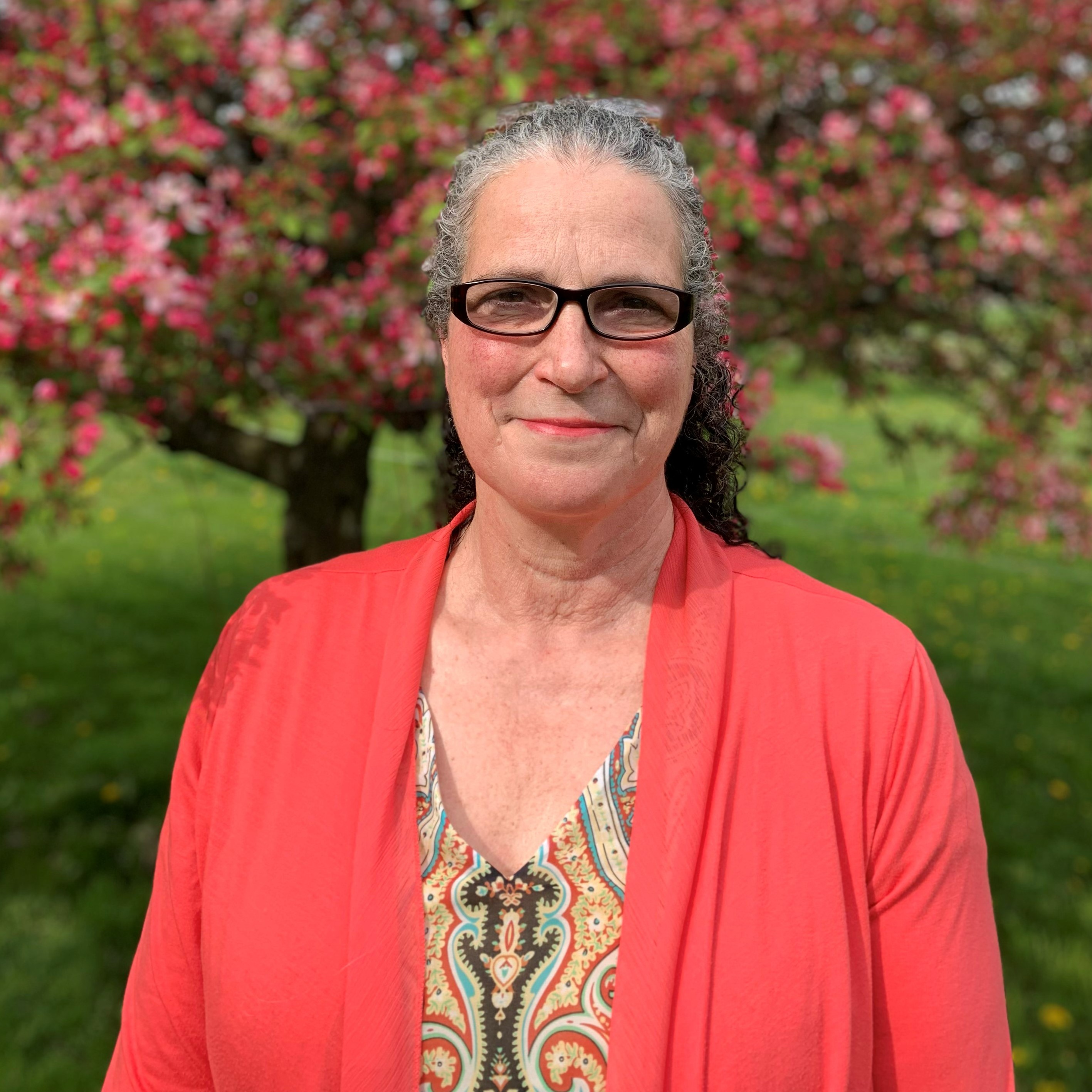 Corine Farewell (DVM, MBA) is the Director of UVM Innovations (formally the Office of Technology Commercialization) and manages the UVM Ventures Fund, providing guidance to the academic community on all aspects of protecting and commercializing university innovations. She has a proven record of identifying innovative opportunities and aligning the necessary human and material resources to implement sustainable initiatives, especially in building relationships between the private sector and academia. She is a lecturer in the Grossman School of Business co-teaching Technology Commercialization in the Sustainable Innovation Masters of Business Administration program.
Dr. Farewell joined the University of Vermont and State Agricultural College in the spring of 2012. Dr. Farewell has been active in technology commercialization and entrepreneurship since 1998 first with Cornell University as a Senior Technology Manager for the Life Sciences and later University of Rochester as Director of the Office of Technology Transfer on the River Campus.
Prior to her technology transfer roles, Dr. Farewell provided technical services, marketing, training and development expertise with international scope for the Iams Company throughout Europe, the Middle East and Africa and previously practiced veterinary medicine in Germany. She earned Bachelor of Science, Doctor of Veterinary Medicine and Master of Business Administration degrees from Cornell University.
Dr. Farewell has been an invited guest speaker for both scientific and management topics throughout Europe and the U.S., including lectures and panel discussions at the Bogazici University in Istanbul, the Johnson Graduate School of Management at Cornell University, Krouse Graduate School of Management at Syracuse University, and several panel discussions at annual Association of University Technology Manager meetings as well as presentations at North American and European Veterinary and Animal Health Industry conferences. She has served on several boards representing the University as an ex-officio member or as a board member for companies unrelated to the university. She currently serves on the Agricultural and Natural Resource Committee for the Town of Monkton and has previously served on the Alumni Association Executive Committee for the Cornell University College of Veterinary Medicine, the Johnson Graduate School of Management BR Incubator Advisory Board and the campus-wide Cornell Entrepreneurship and Personal Enterprise Program.
Andrea Elledge — Engagement Officer
Andrea (Andi) Elledge is the Engagement Officer for the Office of the Vice President for Research (OVPR) and Associate Director of the Vermont Advanced Computing Core (VACC).
As OVPR Engagement Officer, her priority is to work with UVM faculty and students, the surrounding community, and across the State of Vermont to promote and support entrepreneurship and innovation by engaging in two-way community interactions.
As Associate Director of the VACC, she is responsible for the VACC's operations and management. The VACC facilitates discovery by providing rapid access to large-scale advanced computing infrastructure while offering responsive technical support to our UVM researchers.
Ms. Elledge has worked at UVM for over 10 years in different positions with the OVPR. She graduated from UVM in 2010 with a master's degree in public administration.
Anita Lavoie — Executive Assistant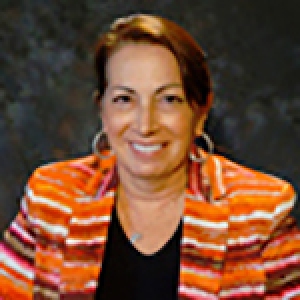 Anita Lavoie is the Executive Assistant to the VP for Research. In this capacity, she supports all the administrative needs of the VP for Research and is the initial point of contact for all inquiries and communications for the Office of the VP for Research. Anita has served on the UVM Staff Council for a number of years in various capacities and is thankful to have the opportunity to support and advocate for the needs of staff and colleagues. She brings to the OVPR office a multitude of past experience including  administrative, legal, community outreach, event planning, and facility management.
When not working, her favorite passions are her children, her gardens, and any and all types of renovation and interior decorating.