The Summer Reading Program is a new student's first introduction to the academic life of the university. Each year the selected book is integrated into foundation courses from each academic college for discussion as a way for students to engage with the book's themes both inside and outside the classroom. All UVM first-year students are required to read the selected book over the summer for the start of their Fall Semester.
Class of 2021's Summer Read: A Deadly Wandering by Matt Richtel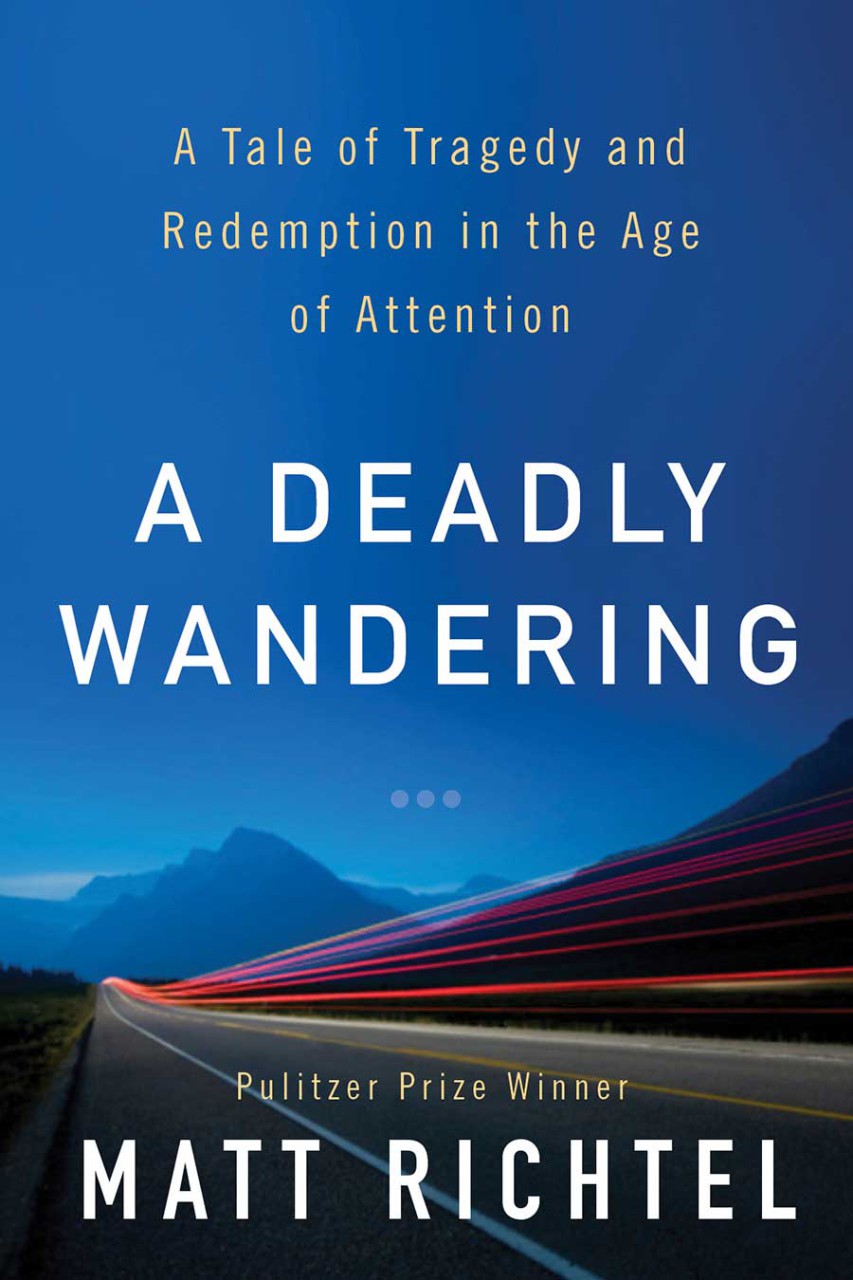 In a Deadly Wandering, Pulitzer Prize winner Richtel uses a lethal car accident in Utah in 2006 as a starting point to examine the neuroscience of distraction and attention, as well as the ethics of responsibility and accountability. Providing a compelling narrative of the massive human and legal costs of digital distraction, the book invites readers to consider both what technology offers and the sometimes tragic consequences of its use.
The book is available NOW through the UVM Bookstore!
Save the Date!
The author, Matt Richtel, will join us on campus on Monday, September 25th at 5PM in Ira Allen Chapel for a public lecture. Tickets are required and FREE, but limited.
Starting September 11th: First Year Students only can pick up one ticket (with their UVM ID) on the 3rd floor of Waterman at the Student Service Center Kiosk.
Starting September 18th: All other Students, Faculty, Staff, and general public can pick up one ticket per person in the Dudley H. Davis Student Center at the 3rd floor Information Desk.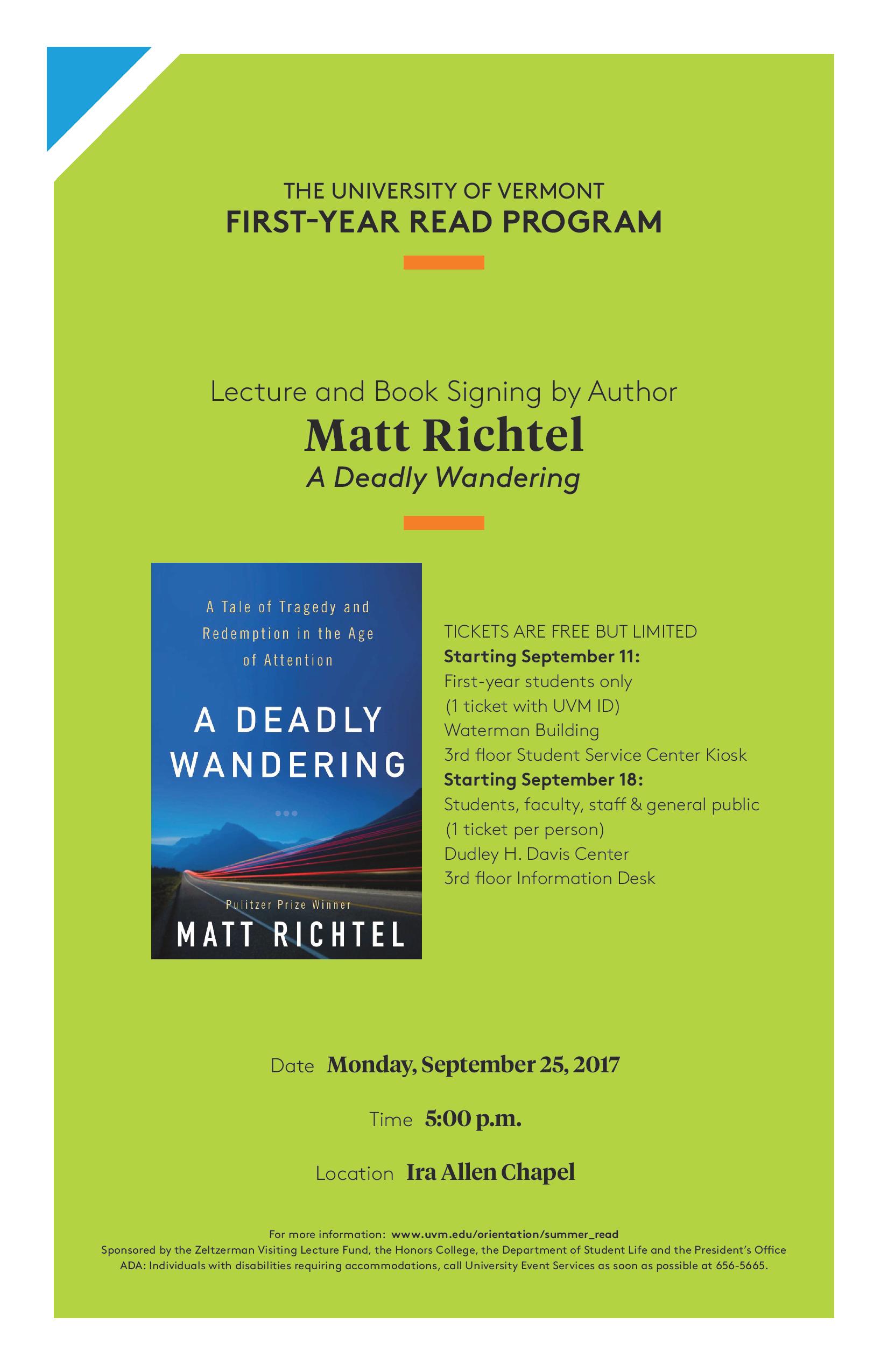 About the Author:
Matt Richtel is a novelist, cartoonist and Pulitzer Prize-winning reporter for the New York Times based in the San Francisco. He writes about technology, its impact on society, and how it changes the way we how we work, play, and relate to each other. His 2010 series, 'Our Brain On Computers' focuses on how constant use of our devices impacts not only our behavior but our thought processes and even our neurology. His 2009 series about the dangers of multitasking while driving won the Pulitzer for national reporting.
Matt joined the Times in 2000 and has written on range of topics, including Internet gambling, identity theft, corporate espionage, video games, mobile communications, the dot com boom and bust, and the pornography industry. He was a Loeb award finalist for his work on the Hewlett-Packard spying scandal and the winner of best project from the Society of American Business Editors and Writers for his work on distracted driving.