FALL 2020

August 28th - Halls Open for First Years
August 30th - Halls Open for Returning Students
August 31st - Classes Begin
October 2nd-4th - Homecoming & Family Weekend
November 23rd-27th - Thanksgiving Recess
December 11th - Last Day of Classes
December 14th-18th - Exam Period
December 19th (8:00 PM) - Halls Close for Winter Recess

SPRING 2021

January 19th - First Day of Classes
March 8th-12th - Spring Recess
May 7th -Last day of Classes
May 10th-14th - Exam Period
May 15th (8:00 PM) - Halls Close
Opening Weekend
To assist in your fall planning, please note that students are expected to arrive on campus on Friday, August 28th, between 8:00 a.m. and 4:00 p.m; a move-in window time will be provided to you by the Department of Residential Life with your Housing Assignment in August. Starting at 4:00 p.m. Friday and all day Saturday, newly arrived students will participate in a required program that takes place prior to the arrival of returning students on Sunday, August 30th - we call this program Opening Weekend. More information about Opening Weekend will be available at Orientation and sent to students over the summer.
Check out the Opening Weekend Website
Homecoming & Family Weekend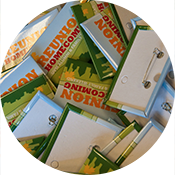 Mark your calendar for Family Weekend, to be celebrated during UVM Alumni Office's Homecoming from October 2nd-4th, 2020. Open houses, athletic events, concerts, and a host of other activities are planned for you and your family. This event takes place during fall foliage season in Vermont, a very popular time for tourism, so make hotel reservations for guests ASAP!