Peer Advisors are study abroad returnees hired to help raise awareness about study abroad options available to UVM students, and to assist students in the study abroad process. Interested in becoming a peer advisor? Email studyabroad@uvm.edu to find out more about the position, eligibility requirements, the application process, and deadlines.
Alysa Kelly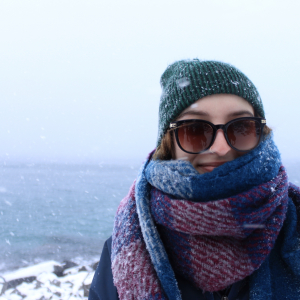 Major: Environmental Studies
Study Abroad Site: University of Lapland, Rovaniemi, Finland
Term Abroad: 2018-2019 Academic Year
What is something you wish you had known before you studied abroad? Your experience is up to you. Be willing to step out of your comfort zone, get comfortable with the new independence you've gained, and take full advantage of whatever opportunities come your way so you can make this the adventure what you always imagine it would be.
Mikaela McSharry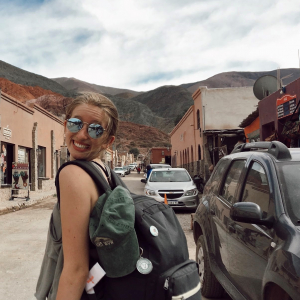 Major: Political Science and Anthropology
Study Abroad Site: Buenos Aires, Argentina
Term Abroad: Spring 2019
What advice would you give to someone thinking about studying abroad? I would encourage everyone to start by exploring some options of where they want to go, and to ultimately choose the one that gives them the most balanced excitement-to-nervousness ratio, because that option is going to push you the most outside of your comfort zone to learn more about the world and yourself.
Rebecca Shames
Major: French and Sociology
Study Abroad Site: Caen, France
Term Abroad: Fall 2019
Why did you decide to become a Study Abroad Peer Advisor? I decided to become a Study Abroad Peer Advisor because I truly enjoyed my experience abroad and I want to share this passion with other students at the University of Vermont so that they can enjoy their own experience as well.
Erin Varnum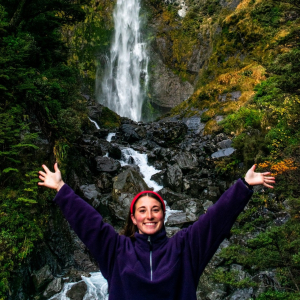 Major: Anthropology of Global Health
Study Abroad Site: Christchurch, New Zealand
Term Abroad: Spring 2019
What is your favorite memory from studying abroad? While I can't pick a single memory, my favorite memories are from my weekly camping trips with my friends. Almost every weekend we would pick a new or familiar place to road trip to and then we would hike along the way. We would bond over the incredible landscapes that New Zealand had to offer. My favorite memories are all spent with the most amazing group of people that I met while in New Zealand.