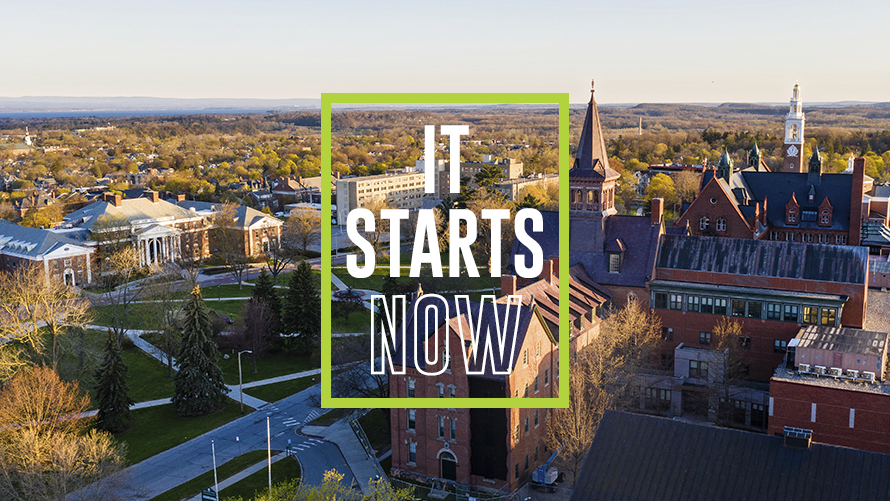 Wonder what the road ahead looks like? We've got a map for that. New Student Programs is planning a summer of comprehensive, digital events intentionally themed to help introduce you to your new campus, connect you with your peers, and navigate the multitude of resources that are now (literally) at your fingertips.
Pro Tip: Bookmark this page. This transfer roadmap is a living schedule that will be updated frequently with new events, opportunities, and information - so check back often.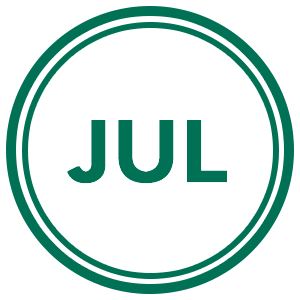 JULY: Courses & Communities
Let's get settled. This month, you'll hear from an Orientation Leader (OL) who will serve as your helpful guide for this summer (learn more about them on your Summer Status Page!), and if you have not already, you'll have a 1:1 and course registration advising session where you'll finalize your fall courses. 
Key Dates
Throughout July: Course Registration Advising Appointments (Students Only)
Ready, set, register! You'll meet with an academic advisor to finalize your fall course schedule. Exact dates vary by college or school-- Instructions on how to schedule or confirm your appointment time will be sent to your UVM email.

Note: You might see some classes appearing on your schedule before this meeting. Fear not - it's just a draft and you'll  have a chance to chat with an advisor about all your options (and finalize your fall schedule) at your Course Registration Appointment.



How to Prepare for your Appointment:

JUNE 15 - EARLY JULY: Student Finances & Account Set-Up
Now's the time to get your student account ready to go. Set-up Direct Deposit so UVM can easily refund money to your account, add a proxy if you'd like a family member to see the details of your account, and prepare for Student Financial Services to send your fall bill in early July.
BY JULY 1: Health Insurance and Immunizations Due
Completed immunization forms, online health history form, the UVM insurance waiver / decision form are required to be submitted to the Center for Health and Wellbeing by this date. Wondering about the status of this to-do item? Check your UVM checklist for updated progress.
BY JULY 1 (or as soon as possible): Submit your housing contract (For students under the age of 20)
This is required is for all new transfer students not yet age 20 by the first day of classes and the housing requirement is for two semesters.
JULY 6 - 27: Orientation Leader JAM Session (View recordings in your Summer Status Page)
Connect with current students and get your questions answered at Orientation's first JAM (Just Ask Me) session! This is a chance for you to ask questions, get to know OLs and learn some tips and tricks about UVM.
July 10th, 1 - 2 PM, Microsoft Teams 
July 17th, 4 - 5 PM, Microsoft Teams 
July 31st, 1 - 2 PM, Microsoft Teams 
JULY 8: UVMStrong Updates + Living on Campus Session, 7PM (Join on Microsoft Teams)
Residential Life is teaming up with the UVMStrong Fall 2020 Advisory Committee for a session that will speak to living and dining on campus and many fall logistics. In advance of this session, review the 'UVMStrong Fall 2020 Learning Options: On-Campus/At-Home Planning' communication here.
JULY 27th - AUG 5th: Orientation Leader Circles by Identities
New Student Programs is excited to offer OL Circles that will focus on exploring your identities, values, and interests. Check your Summer Status Page soon to register for the following events:

Monday, July 27th | 5-6pm EDT: OL Circle with the Interfaith Center - Exploring Your Spiritual and/or Religious Identity
Tuesday, July 28th | 5-6pm EDT: OL Circle for Students from Rural Areas
Wednesday, July 29th | 6-7pm EDT: OL Circle with the Prism Center - Exploring Your Sexual and/or Gender Identity
Monday, August 3rd | 5-6pm EDT: OL Circle for CAS Transfer Students
Tuesday, August 4th | 5-6pm EDT & Thursday, August 6th | 12-1pm EDT OL Circles with the Mosaic Center for Students of Color (MCSC) - Exploring Your Identity as a Student of Color on Campus
Wednesday, August 5th | 5-6pm EDT: OL Circle for CALS, CEMS, CESS, CNHS, GSB & RSENR Transfer Students

JULY 23 - AUGUST 7: Faculty Focus Series
We asked our amazing professors to share their perspectives and expertise with you all, and we're excited to showcase what they had to say. Check out our upcoming Faculty Focus webinars here.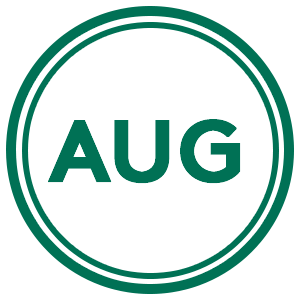 AUGUST: Readiness and Arrival
Let's get ready. All big adventures require good preparation. This month, we'll dive into the nuts and bolts of everything from what you'll need to bring with you to how you can prepare yourself to be healthy and safe at school. We'll also cover move-in logistics, welcome events, and academic preparation.
Key Dates
August 4: UVMStrong Presentation - Preparing for Arrival
Join the UVMStrong Fall 2020 Advisory Committee via Microsoft Teams for a session about preparing for arrival: this session will cover what students need to do to prepare for arrival, including pre-testing, quarantine, the move-in processes, and dining. 
August 11: UVMStrong Presentation - Navigating UVM: Student Engagement and Resources
Join members of the UVMStrong Fall 2020 Advisory Committee via Microsoft Teams for a session about UVM engagement this fall. In advance of this session, review the UVM Return to Campus website here.
August 15 - 31: Take AlcoholEdu and Haven Online Courses
These online courses take about 2.5 hours to complete and are intended to help you to make better decisions and reflect on issues that could affect your time at UVM. Completion of both courses is required before you start classes.
August 21: Bill due
Student Financial Services is your guide through our billing processes.
August 24 - 28: Virtual Fall Orientation
Starting on August 24th, New Student Programs will share out daily Orientation modules for you to explore. Each module will highlight key components of your UVM experience, and is designed to be explored and completed at your own pace -- just be sure to finish up before the first day of classes. Learn more here.
August: Move-In
Keeping everyone safe will be our number one priority for Move-In. With this in mind, move-in and opening weekend are bound to look a little different this year as we adapt to public health best practices. Stay tuned for more information throughout the summer about these logistics, timelines and more.
A Helping Hand
Here are some important resources that'll help you navigate all that lies ahead...
Your Checklist

Having a hard time remembering what you've done or still need to do? Your checklist has the info.

Your Groups

Introduce yourself to your fellow classmates and connect on Facebook and Nearpeer prior to the start of the semester.

Your Email

Your UVM email is where all UVM correspondence will be sent. Be sure to check it often for updates.

BORED? No Way!

This student team ensures you and your friends ready to jam at every major concert and find the best events on and off campus.

UVM Clubs

Read up on UVM's 200+ club opportunities, check out photos, and contact club signers using this club database.

Club Interests

Need help filtering through all the clubs and resources? Take this survey and Student Life will help you out.