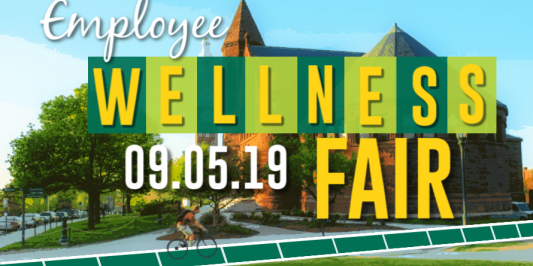 Discover upcoming events, plug-in to your wellness community and celebrate UVM Employee Wellness victories! You can subscribe to our Employee Wellness Newsletter to receive monthly updates - join the Employee Wellness listserv today! You can also check out our Employee Wellness calendar.
Employee Wellness Fair
Come to the UVM Employee Wellness Fair on Thursday, September 5th!
All UVM faculty and staff are invited to attend the 2019 Employee Wellness Fair. Come explore all of the opportunities available to you through Employee Wellness and enjoy local vendors, raffles, mini yoga sessions, light refreshments, giveaways and more! See more information.
When: Thursday, September 5th from 9am-2pm
Where: Davis 401 (Silver Maple Ballroom)
March with UVM at Pride 2019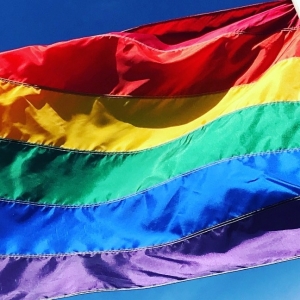 Be a part of Pride Vermont on Sunday, September 8th!
Celebrate the 50th anniversary of the Stonewall riots and your UVM pride! All LGBTQ+ UVM community, families, partners and allies welcome. The 1-mile parade route begins at the south end of Church St. and ends at Battery Park where the festival is held. Meet at Allen House at 11:30am to walk down for lineup or join us at the Hood Plant by 12pm. Fabulous UVM and Pride attire encouraged! Employee Wellness T-shirts are available on a first come-first-servce basis. For questions and accessibility requests, email Chris Vaccaro.
Commit to Get Fit in 90 days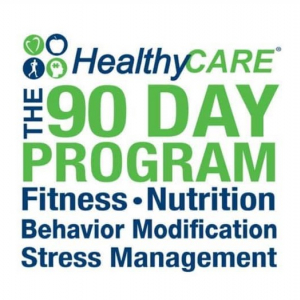 Improve your health with this comprehensive wellness program!
Guided by a Nationally Certified Genavix Wellness Coach over the course of 13 weeks, you will learn the fundamental aspects of fitness, nutrition, stress management and behavior modification. This program is provided in partnership with the EDGE Preventative Care and UVM Employee Wellness.
Overview:
This program includes 13 weeks of one hour long group sessions with your Certified Wellness Coach, 3 one-on-one sessions with a Registered Dietitian as well as weekly whole foods meal plans and hundreds of recipes! Please see flyer for additional details and dates.
Attend an informational session:
There are no scheduled information sessions at this time. The next session will be in the spring semester. Stay tuned for more information.
Newsletter Archives