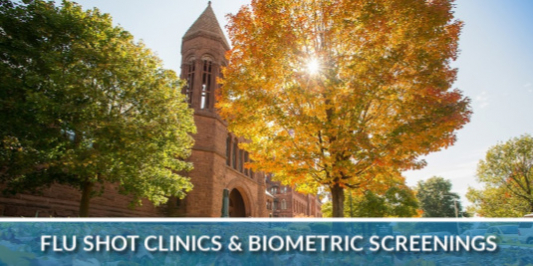 The University of Vermont provides on-campus flu shot clinics and biometric screening opportunities for UVM faculty, staff, retirees and their qualified dependents 18 years and over. 
Flu Shot Clinic Dates & Details 2020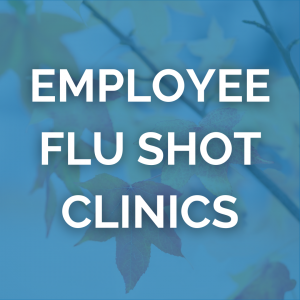 Flu Shot Clinics at UVM have ended.  If you were unable to get your vaccine at UVM, please contact your health care provider or local pharmacy to arrange for the shot.  Thank you.
Biometric Screenings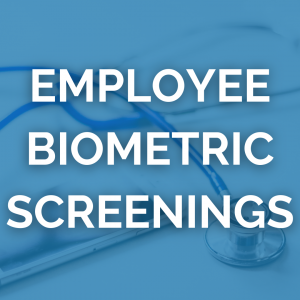 There are no scheduled screenings at this time. Please check back at a later date.
Details 
The biometric screenings are free for those who are covered on the UVM healthcare plan with BlueCross and BlueShield of Vermont (BCBSVT). You must present your BCBSVT card and a photo ID at the time of service.
There are two required forms. Please fill them out and bring them to your appointment.
Biometric screenings are a 15-minute one-on-one encounter (no fasting required) with a medical professional from the University of Vermont Medical Center. This encounter will provide you with your total cholesterol, HDL (good) cholesterol, TC/HDL ratio, blood glucose, blood pressure, BMI, and stroke risk information. You will also have the opportunity to discuss these values and your goals with a medical professional at the time of the screening.
These appointments are confidential and solely for the employee. Individual results are not shared with the employer.
Payment
If you are NOT covered on the UVM healthcare plan with BCBSVT, you will need to pay $41 cash or check at the time of the screening. Credit and debit cards are NOT accepted.  The UVM Medical Center will not accept other insurance, BCBSVT insurance that does not cover preventive benefits or other methods of payment.

If you ARE covered on the UVM healthcare plan with BCBSVT, there is no cost to you for the screening. You must present your BCBSVT care and a photo ID.