The First Day is a whirlwind of activity and introductions. 
There is a lot to think about and being organized will be helpful.  This page provides information about some things you may want to consider before your first day at UVM arrives.
UVM Net ID
Once hired, you will be assigned a UVM Net ID.  This ID is specific to you and allows employees access to several online tools required for entering time (when applicable), setting up your e-mail and access to sponsored programs/activities.
Healthcare Considerations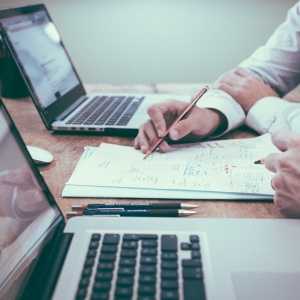 If you want to participate in UVM's healthcare coverage you must select a primary care physician for yourself (and your spouse and any dependents if applicable).  A list of physicians (and their 10-digit PCP ID) is available at Blue Cross and Blue Shield of Vermont's website. You must submit the PCP identification number(s) for each primary care physician you will select.  To find a doctor, please complete the following steps:
Follow the "Find a Doctor" link.
Select the PCP box. (Top Right Hand Corner)
Select the Accepting New Patients box. (Bottom Left Hand Corner)
Fill in applicable information on the form.
Select a Doctor and write down their 10-digit PCP ID.
What to Bring: New Employee Orientation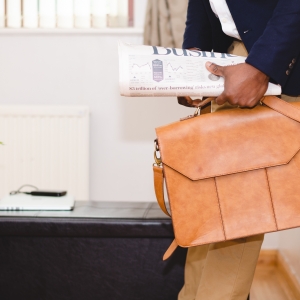 All Employees- Bring the Following
Valid proof of employment eligibility (see the list of acceptable employment eligibility documents (PDF) that is part of the instructions for the federal I-9 form)
UVM Work Address 
UVM Supervisor's Name
Names, Addresses, Social Security Numbers and Dates of Birth of beneficiaries for your Group Life Insurance and Retirement
New Hire Checklist​

Have you reviewed the information you will need to bring with you to New Hire Enrollment?
Have you double-checked your eligibility for each benefit?
Have you written down any questions you may have for the benefits experts?
Have you entered beneficiaries on your Group Life Insurance and Retirement forms?
Do you have a copy of your current Retirement account if you are eligible to transfer it to a UVM plan?
Have you activated your UVM NetID? - See above
Have you located and have ready to bring on your first day, Employment Eligibility Verification (I-9) identifying documents?
If Applicable- Bring the Following
Spouse/Civil Union Partner's

Social Security Number and Date of Birth

Dependents

Social Security Number and Date of Birth for each dependent child

Waiving UVM Medical?

Proof of other creditable medical insurance coverage

If you wish to waive the waiting period for long-term disability coverage, you will need to bring a document showing when your long-term disability group insurance coverage began and ended.

***UVM long-term disability coverage is normally provided after one year of regular, full-time employment. You may qualify for immediate participation however, if you were insured within the three months prior to the beginning of your UVM employment under a group long-term disability policy that provided income benefits for at least five years, or you are a former UVM employee returning within one year of your departure.

UVM's 403(b) Retirement Savings Plan 

Are you immediately eligible to receive UVM's contribution? There is typically a waiting period for receiving the University's Retirement Savings Plan contribution, however the waiting period may be waived if you demonstrate that you have a vested interest in the retirement plan of your immediate past employer (nonprofit or governmental employers only), or if you are employed as a tenure track faculty member or Officer of Administration.
If you are eligible, complete the following steps:

Complete and submit the 403(b) Retirement Plan Reduction Form (found below under optional form)
Provide proof of enrollment at New Employee Orientation.
Enroll in a UVM approved vendor.

To review approved vendors select the 403(b)  Retirement Vendor Information (found below under optional forms)

Bring the most recent copy of your existing account's statement.
New Employee Forms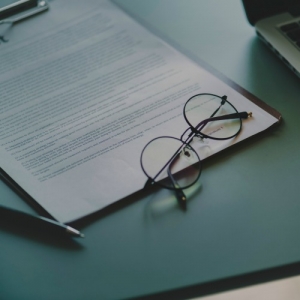 Complete the following forms, as listed, and bring them to New Employee Orientation.
At Orientation we will review all benefits.  You will have the opportunity to complete your benefits enrollment.    If you have any questions in regards to your forms, please bring your questions to New Employee Orientation.
Employee Records & Payroll
Employee Records: New Employee
Employee Information Form
Federal & State
Misc
Voluntary Identification of Disability (Optional)
Voluntary Self-Identification of Protected Veterans (Optional)
Benefits
Medical Insurance
BCBSVT Medical Enrollment
Certification of Dependents
Waiver of Medical Insurance (Optional)
Dental Insurance
Delta Dental Enrollment
Waiver of Dental Coverage (Optional)
Voluntary Vision
Flexible Spending Account
Flexible Spending Account Enrollment (Optional)
Life Insurance
Group Life Insurance Enrollment Form
Long-Term Disability
Group Long-Term Disability Insurance Request
Retirement
403(b) Enrollment (Optional)
403(b) Retirement Catch-Up Option Request (Optional)
457(b) Salary Reduction Form/Participation Agreement (Optional)