The University of Vermont Celebrates Rev. Dr. Martin Luther King, Jr.
January 17 - 25, 2019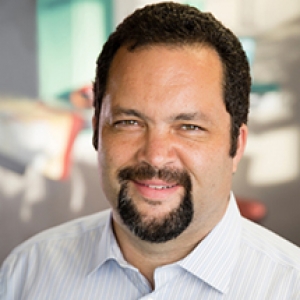 Announcing the 2019 MLK Celebration, Education & Learning Series Keynote Speaker Benjamin Jealous
Tuesday, January 22, 2019 at 4:00PM
Ira Allen Chapel
Renowned activist, civil rights leader, community organizer and 2018 Maryland gubernatorial candidate Benjamin Jealous outlines what it will take to secure true equality for all Americans and to empower the next generation to lead toward a better future.
The former president and CEO of the NAACP, Benjamin served as the youngest president in its history. Under his leadership and through various initiatives, he led the association to become the largest civil rights organization online and on mobile, as well as the largest community-based nonpartisan voter registration operation in the country. Now affiliated with the Silicon Valley venture capital firm Kapor Capital, Benjamin continues to further the goal of growing opportunities for minorities in the tech economy.
During his dynamic and rousing speeches, Benjamin exposes the ways in which our country's history of racial inequality continues, offering a powerful and empowering narrative that encourages individuals to contribute to making lasting change. Drawing from real-life stories from his efforts and the struggles of others, he rallies audiences to continue working for progress.
Just Confirmed!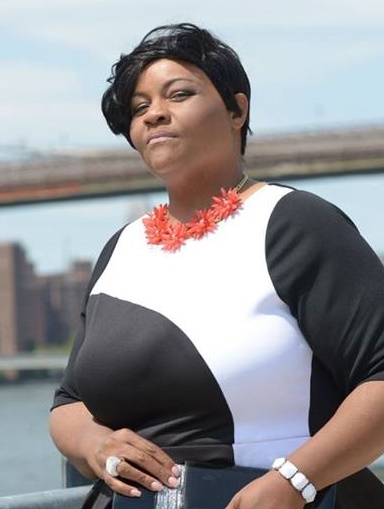 Angela "Missy" Billups, American gospel recording artist, choir directress, actress and spokesperson, will perform at the Keynote Event on January 22nd! Angela rose to fame as a (3) times award Winner of the New York Tri-state McDonald's Gospel fest. In 2016 she received the Black Women Rocks Award and won "Gospel Song of The Year" at the Women's Gospel Music Awards. Angela has been nominated four times by the "Rhythm of Gospel Music Awards." In addition, she has made several appearances on BET's Bobby Jones Gospel, Atlanta Live, TBN and Live Performances on the "David Letterman Show," singing for actor Steve Martin as well as touring with "HBO Comedy Festival" singing, "Amazing Grace." She has toured European and islands of the Caribbean as a professional singer. Most recently, Angela has been selected to perform as lead vocalist in the upcoming Broadway musical, "COMMITTED." UVM is proud to have her be a part of the 2019 MLK event!
Tickets to the Keynote Event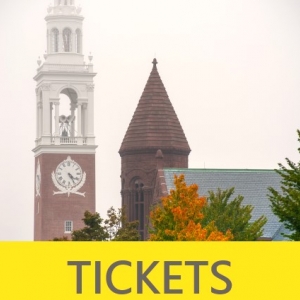 Event Parking & Shuttle Information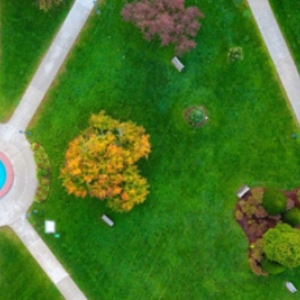 Preceding the Event
A shuttle will be available starting at 3pm from the Patrick Gym at UVM.
Please park in Gutterson Garage.
The shuttle will run continuous loops to Ira Allen chapel until 4pm.
Following the Event
The shuttle will pick up again at Ira Allen Chapel after the lecture at 5:30pm on University Place.
The shuttle will run continuous loops back to Patrick Gym and Gutterson Garage until 6:30pm.
Celebrate Rev. Dr. Martin Luther King, Jr's Legacy with UVM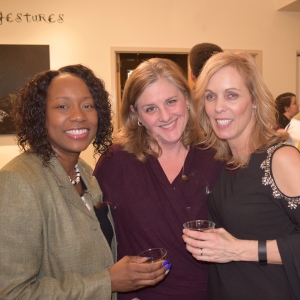 Faculty, staff, and students are invited to participate in the 2019 MLK programs and events to be held January 17 -25th including the keynote speech featuring Benjamin Jealous, performances at the Flynn Center for the Performing Arts, educational programming, and more. Please see the full schedule of 2019 MLK events on this page.
MLK Birthday Party, Thursday, January 17, 2019 from 11:00 a.m.-3:00 p.m. at the Dudley H. Davis Center (1st Floor)
A civil rights walk and learn display with light refreshments.
MLK Health Equity Lecture, Wednesday, January 23, 2019 from 5:30 p.m.-7:00 p.m. in the Sullivan Classroom, Room 200, Larner Medical Education Center
Speaker: Dr. Herman A. Taylor, Jr. - Risk, Race and Resilience: Three Dimensions of Health Disparities
Lift Every Voice: Celebrating Our Creativity and Commitment, Thursday, January 24, 2019 at 7:00 p.m at the UVM Interfaith Center, 400 S. Prospect Street (on Redstone Campus next to the water tower). Join us in celebrating love, resilience, and resistance as a diverse group of artists share their creative responses to oppression and injustice through spoken word, movement, and more.
Bassem Youssef, The Joke is Mightier than the Sword! Friday, January 25, 2019 at 8:00 p.m. at the Flynn Center for the Performing Arts
$10 tickets are available in person at the Flynn Tix Regional Box Office lobby window at 153 Main St. in Burlington, VT (UVM ID required). This offer is limited to one discounted ticket per UVM student and two discounted tickets per faculty/staff member.