Nancy Welch, Coordinator of the Graduate Writing Center and Professor of English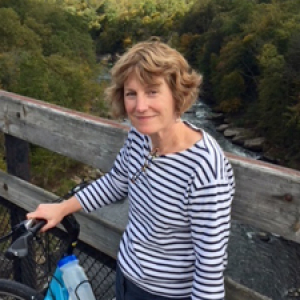 Nancy has taught at the University of Vermont since 1995. With support from the Graduate College, the UVM Undergraduate Writing Center and the Writing in the Disciplines program, she coordinates the Graduate Writing Center. Her recent scholarship includes Composition in the Age of Austerity (Utah State University Press, 2016) plus articles on public writing and social movement rhetoric in College English, Pedagogy, and the Community Literacy Journal. With the Graduate Writing Center's peer consultants, she is especially interested in helping graduate student writers in the sciences, social sciences, and humanities grasp the rhetorical features and explore the rhetorical possibilities of the academic genres in their fields.
April Christenson, Program Coordinator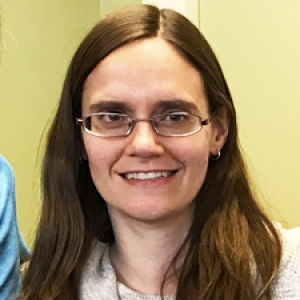 April joined the Writing in the Disciplines Program in 2016. As Program Coordinator, she provides operational and budget support, coordinates events, and manages communications, including program materials and the websites, for WID and the UVM Writing Centers. April holds a BA in biology from the University of Vermont. Prior to coming to this position at UVM, she provided medical office support and owned her own business.
April.Christenson@uvm.edu
Graduate Writing Consultants