Welcome from Dean Forehand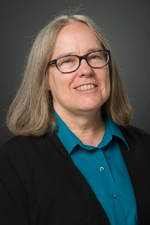 The University of Vermont is one of the nation's premier small research universities — a major research enterprise on a human scale. As graduate students here at UVM you participate as junior colleagues in close collaboration with our distinguished world-class faculty in the creation of new knowledge and new expression.
These new creations may take many forms — a novel drug to fight cancer, a sculpture that inspires public thought and reflection, software to better predict weather patterns, smarter infrastructure that is more resilient and sustainable, a better understanding of the American gothic novel, economic models that include all things that are truly important to us, not just items that are traded in our economy. And our Graduate College alumni continue this exciting and productive experience, going on to very successful careers of their own.
I invite you to explore our website to see for yourself the exciting opportunities here at UVM or you may contact me directly to discuss your future plans.
For more information, including enrollment data, graduate degrees awarded, and test scores, see the 2020-2021 Graduate Enrollment, Degree and Admission Data.
Graduate College Mission Statement

The mission of the Graduate College is to provide the environment for high quality graduate education by stimulating and supporting the intellectual and professional development of a diverse faculty and student body; by promoting interdisciplinary and innovative forms of scholarship, research, and curricula; and by recognizing scholarly excellence.