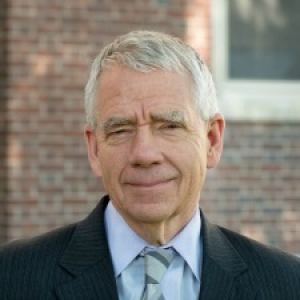 Richard Cate is the Chief Financial Officer of the University of Vermont and is responsible for ensuring the financial stability and integrity of the institution. As VP for Finance, he oversees the Division of Finance and advises the President, Provost, and Board of Trustees on all aspects of strategic financial matters. He also serves as University Treasurer, an appointment that is made by the Board of Trustees per the University bylaws. As Treasurer, he is responsible for the preservation of the University's assets, the receipt and investment of funds, and the management of cash and securities. Richard became Interim Vice President for Finance and Administration at the University in May 2008, followed by his permanent appointment as Vice President in February 2009. He became Vice President for Finance and Treasurer in 2013. Richard also serves as a lecturer for the University in the Master of Public Administration program, teaching classes on budgeting and finance, human resource management, and government administration.
Richard has extensive experience in Vermont education and civil service. He served as Vermont's Commissioner of Education from 2003 to 2008, and prior to that as first the chief financial officer and then the executive deputy commissioner and chief operating officer of the New York State Education Department, where he managed a budget of more than $19 billion and a staff of over 3,100 employees. He served for seven years as Executive Director of the Vermont Superintendents Association (non-profit) and for five years as City Manager of the City of Barre, where his responsibilities included leading the departments of city government and managing the municipal budget. Before being appointed as City Manager, Richard served on the Barre City Council for three years.
A native Vermonter, Richard graduated from Montpelier High School before attending the University of Vermont, where he earned a Bachelor of Science degree in civil engineering. He later earned a Master of Public Administration degree and a C.A.S. in Planning and Policy Analysis (Public Finance Concentration) from Rockefeller College at the University of Albany, and a Master of Accountancy from the University of Vermont.