The Division of Finance & Administration supports the University's goals for academic excellence by providing high-quality financial management and operations services to our diverse and dynamic campus community.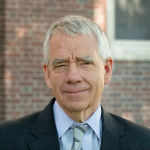 Our team shows steadfast commitment and dedication to the University and its fiscal integrity every day. As University operations and our financial and regulatory environment continue to develop and change, DFA staff ensure that our financial management and budget systems adapt. They handle an ever-growing set of responsibilities, serve a wide range of constituents, and go the extra mile to provide outstanding service, reliable financial information, and objective advice.
Richard H. Cate, Vice President for Finance and Administration
Our Mission
To ensure the fiscal integrity of the University through stewardship of resources and by providing reliable financial information, responsive service, and objective advice to the University community.
Our Vision
The Division plays a major role in ensuring a sustainable financial structure for the University to provide high-quality and affordable education for all its students.
We practice and perfect a common approach/philosophy to excellent customer service DFA-wide.
The UVM campus community understands what we do and the value we provide for our cost.
The central finance and budgeting functions we provide are complemented appropriately by high-quality unit-level functions provided by academic unit finance staff.
We continuously improve our efficiency through professional development, technology and the input and ideas of DFA staff.
The Division of Finance & Administration's reputation for providing challenging and meaningful work in a supportive workplace attracts top-quality talent.
Our Values
We value honesty, accuracy, consistency, and professionalism.