Fruit and Vegetable Cultivation
Vermonters love local foods and it does not get more local then your own backyard. University of Vermont Extension wants to help you gain the knowledge you need to have your garden find its way to your plate.
Are you a commercial farmer? Maybe you should check out our commercial grower information Here.
Find instruction on ...
Becoming a Master Gardener
Fruit production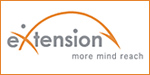 UVM participates in eXtension: A national organization creating rich education for local Extension programs.
Vegetable gardening
General/all gardening
Preparing your harvest
Pest management
Last modified March 16 2015 08:37 AM