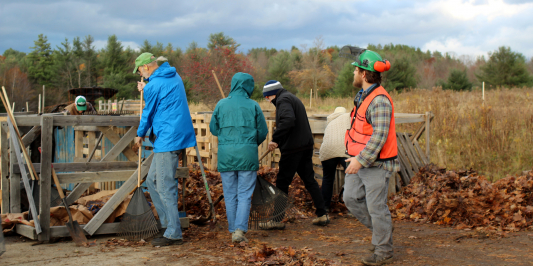 Though as part of UVM Extension, the Center doesn't offer classes per se, our team frequently has opportunities to interact with us — and for us to support students. See below for some of the current opportunities.
Previous Classes with Center Faculty
Fall 2021 Semester:
Advising Opportunities
If you have research, a thesis, or other project that you might seek a Center team member's help with, send us an email to talk about it and we will see how we can help.  
Research Projects
We sometimes are able to involve undergraduate and/or graduate students in some of our research and field work.  When specific openings exist we will post them here.
Learn More
Learn more about the specific areas of expertise of our team on our Center Staff page.  
Current Jobs with the Center
Interested in knowing more about the Center's work or seeking additional information?  Contact Extension via the short form on this page and one of our colleagues will help get you the resources you need