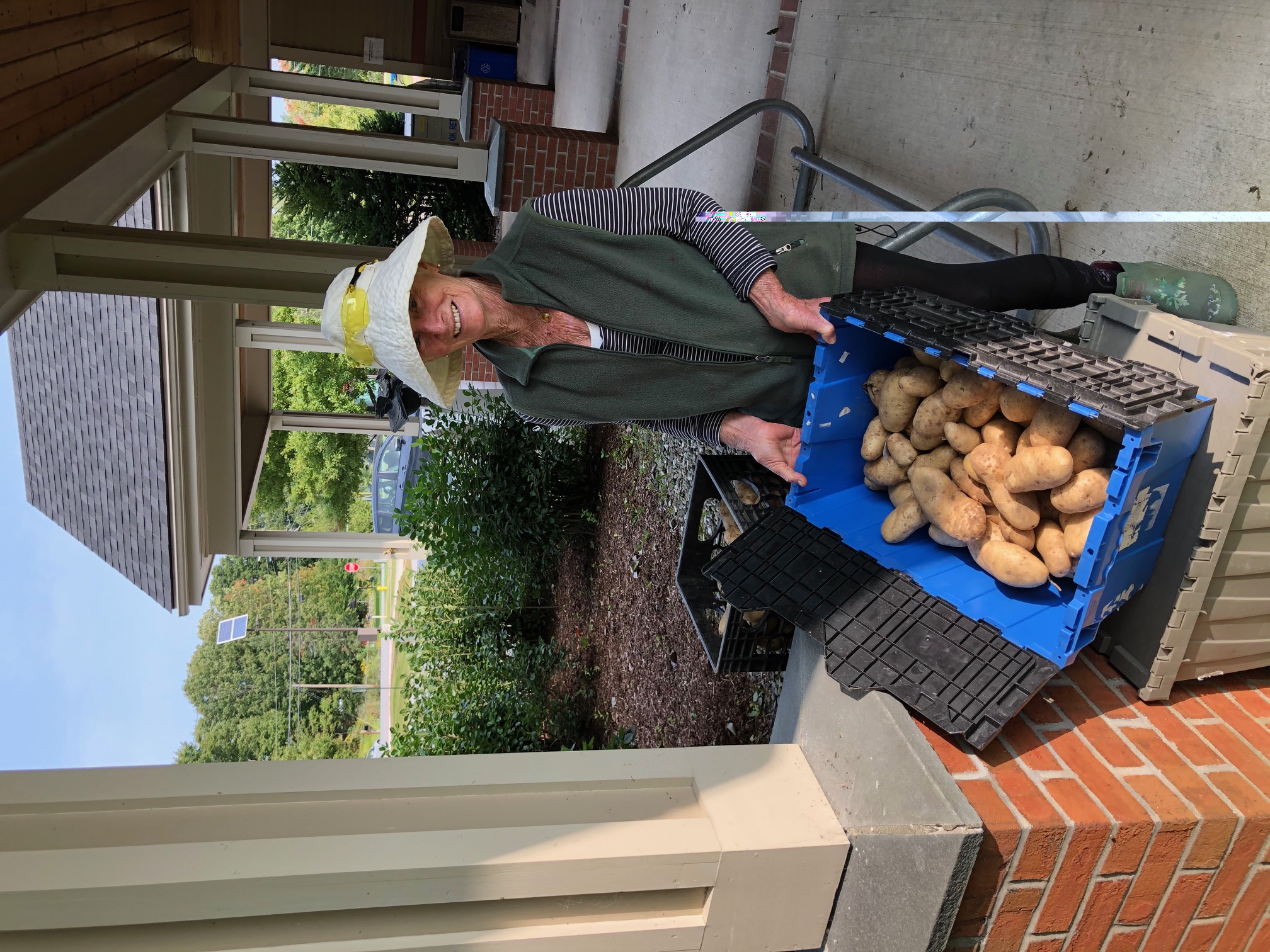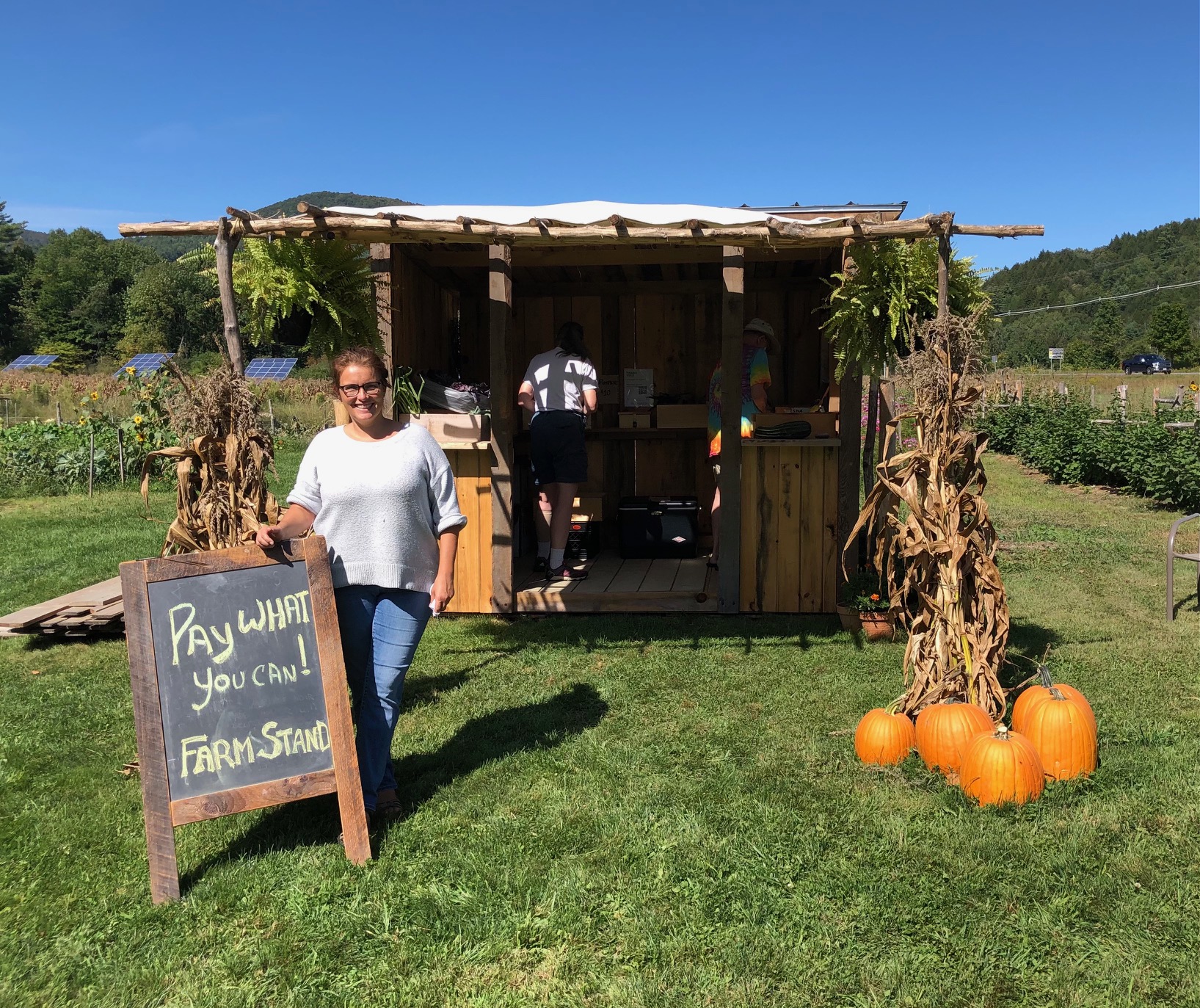 Photo 1: Deborah Rawson Memorial Library Garden in Underhill (Susan Adams harvesting 300 lbs of potatoes)Photo 2: Jessica Tompkins, Coordinator at the Pay What You Can Farm Stand of the Mad River Valley Community Victory Garden in Waitsfield.
Vermont Victory Gardens, a project of the University of Vermont Extension Master Gardener Volunteer program, began in 2020 as a response to the coronavirus pandemic. In addition to the loss of life and serious health impacts, the pandemic caused a painful economic crisis that could endure for some time. Millions of people have lost their jobs, exacerbating a hunger crisis that was already severe - more than 70,000 Vermonters were using federal food assistance programs before the pandemic struck, and these numbers have only increased, along with the lines at food banks.
In 2020 more than 25 existing, expanding and new community gardens joined the Vermont Victory Gardens network. In 2021, to increase the production of local community-grown food for those in need, VVG has entered into partnership with the Vermont Community Garden Network.
Vermonters must stand together, as we always do, to weather these difficult times, and there is no firmer soil to stand on than in the garden. While victory gardens are often associated with their origins in World War II, the meaning of victory gardens is still deeply suffused with concepts of security, self-reliance and community, ideals that go beyond U.S.. history and speak deeply to what it means to be human. Vermont Victory Gardens is committed to advancing this effort.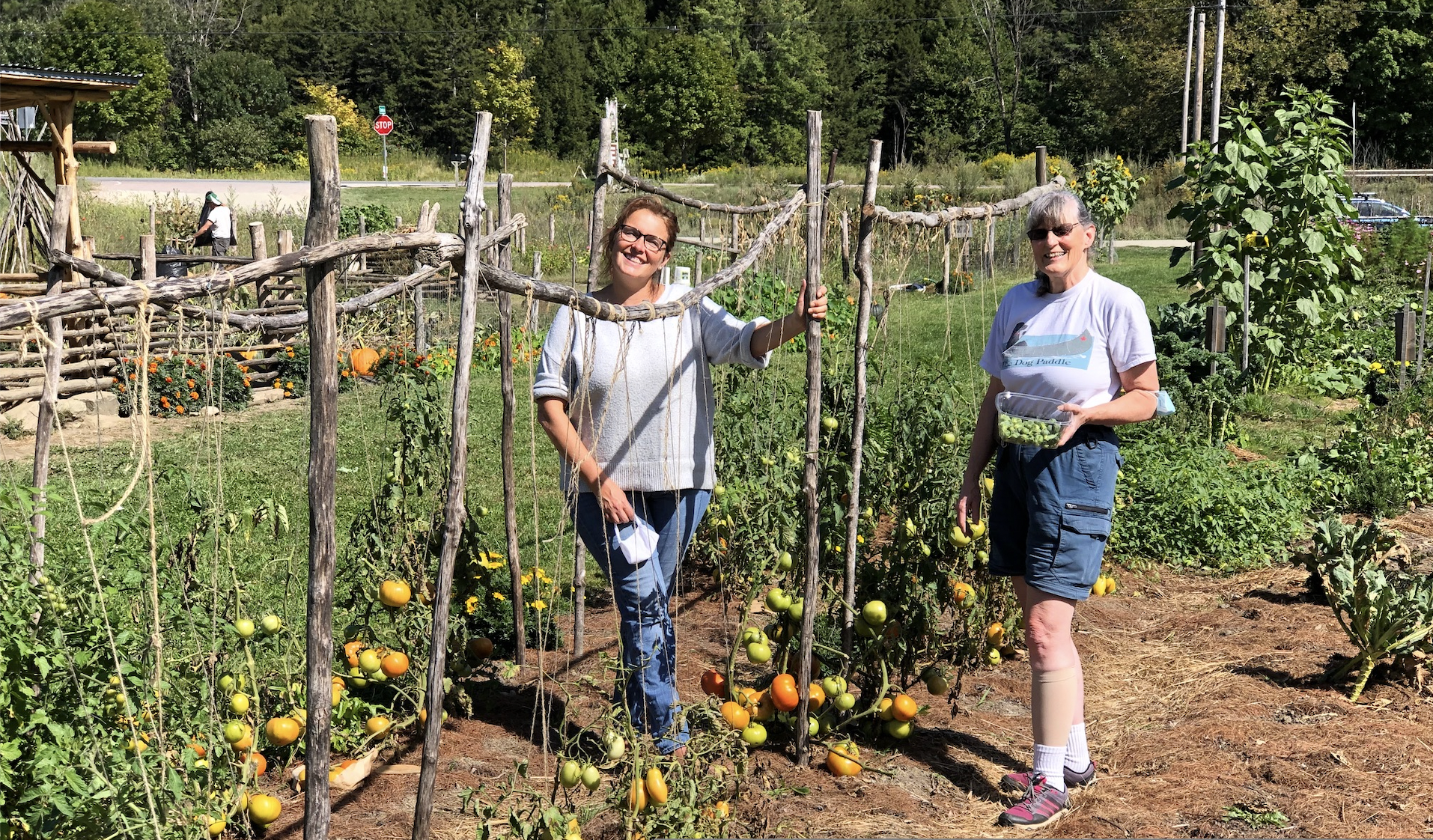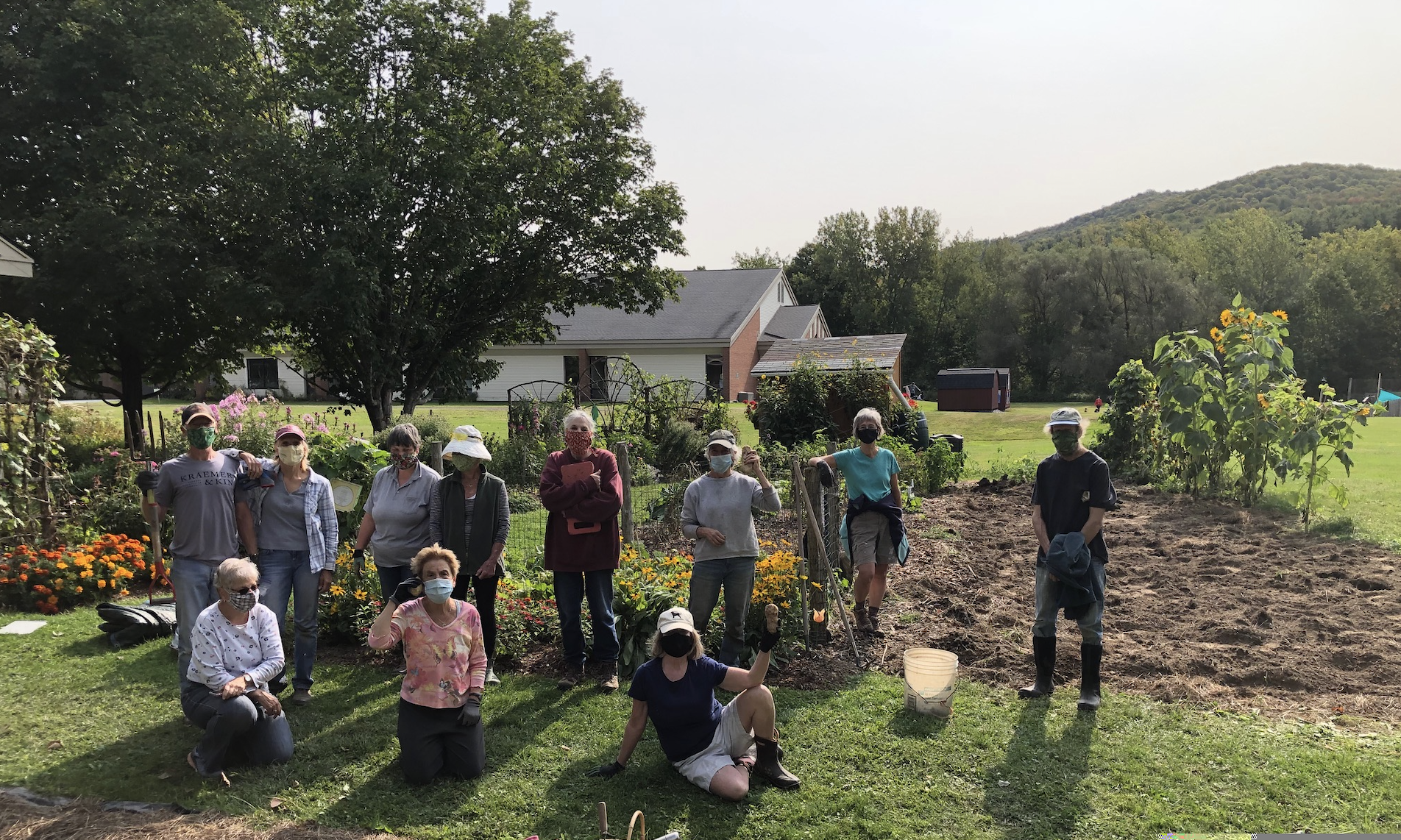 Photo 1: Jessica Tompkins, Coordinator (l), and Kitty Werner, EMG Advisor (r), at the Mad River Valley Community Victory Garden in Waitsfield, Photo 2: Volunteers at the potato harvest of the Deborah Rawson Memorial Library Garden in Underhill