2019 State Conference Highlights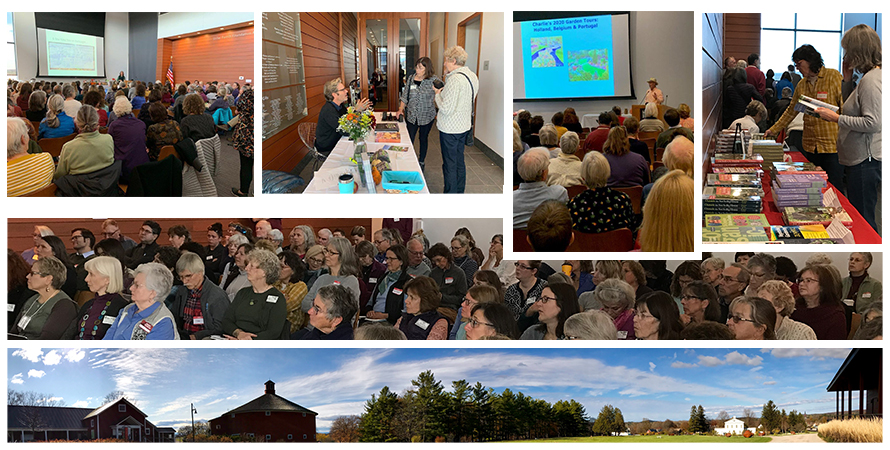 2019 Conference Program
2020 Schedule will be added when it becomes available.
8:00-8:55 am

Registration & Lite Breakfast

Hosted by the UVM Extension Master Gardener NW Chapter

8:55 – 9:00 am

Welcome

Beret Halverson, State Coordinator

9:00 – 10:20 am

Session 1

Victor Izzo and Ann Hazelrigg

Pests and Plant Diseases in a Changing Climate

10:20-10:35

Raffle & Coffee Break

10:35 – 11:35 am

Session 2

Matthew Benson

Growing Beautiful Food: A Gardener's Guide to Cultivating Extraordinary Vegetables and Fruit

11:35-11:50

Morning Break

11:50 am-12:50 pm

Session 3

Julie Moir Messervy

Designing a Home Outside: Creating Landscapes of Beauty and Meaning

12:50-1:50 pm

LUNCH

1:50-2:50 pm

KEYNOTE

GARY OPPENHEIMER

AmpleHarvest.org: Enabling America's Gardeners To End Hunger and Food Waste (And Climate Change).

2:50-3:00

Afternoon Break

3:00-4:00pm

Session 4

Charlie Nardozzi

Is This A Garden Native, A Weed or An Invasive Plant ?