Agriculture
Vegetable, Fruit and Berry Production
The Vermont Vegetable and Berry Growers Association collaborates with University of Vermont Extension and is designed to promote the economic, environmental and social sustainability of vegetable and berry farming in Vermont through education, promotion and communication among growers. Explore the association online.
Find instruction on ...
Berries
Fruits
Vegetables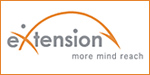 UVM participates in eXtension: A national organization creating rich education for local Extension programs.
Last modified June 16 2010 02:33 PM