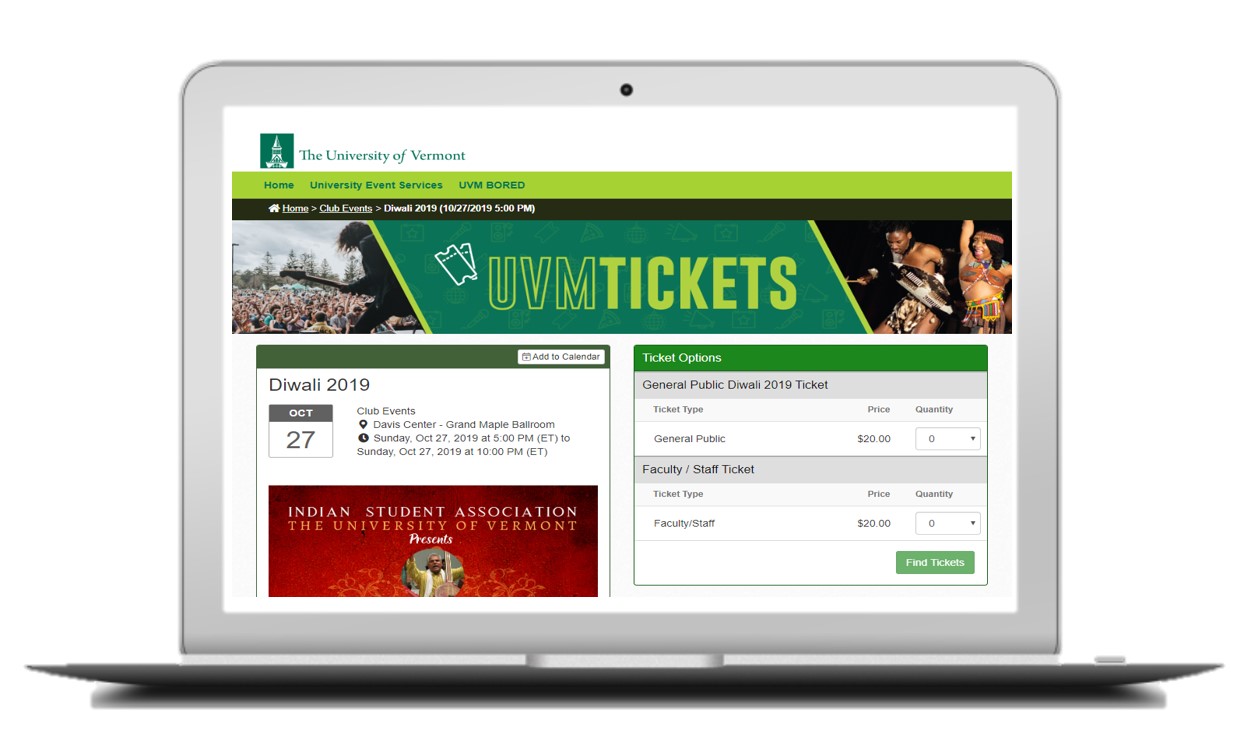 The UVM Tickets online platform is intuitive and flexible. We'll work with you to design a custom webpage for your event, providing key information to guests and allowing them to easily register. Within the UVM community you can authenticate guests, and offer different ticket options and prices based on a guest's status as a UVM employee or student. The system also allows for both electronic tickets and physical tickets, which are printed in house at the Davis Center.
On your event day, you can borrow ticket scanners from our team or hire the University Event Services team to take care of the scanning for you. 
Benefits to you
Professional, polished online webpage and ticketing system 
Flexible, tiered pricing functionality
Easy authentication of campus community members to allow them special options not available to the general public
Real time reporting for you to keep track of your registration information
Secure payment processing of credit cards 
Avoid the hassle and liability risk associated with collecting cash 
Secure ticket scanning processes 
Instant fulfillment options such as print-at-home or mobile ticket delivery
Social media integration (Facebook, Twitter, Google, and other sites) to share events
Pricing
Fees are calculated by the price of each ticket and include all software licensing & credit card processing fees. There is a minimum charge of $10.00 for each event. Please contact our team with details about your event to get a quote for UVM Tickets. 
Get started
Ready to start? We are excited to hear from you! 
Please contact us at tickets@uvm.edu if you have any questions.