Dr. Cherie Morse and Dr. Amy Seidl to Co-Direct the Environmental Program

Environmental Program Faculty - Dr. Cherie Morse and Dr. Amy Seidl - will be Co-Directors of the Environmental Program this year. We will be matriculating one of our biggest incoming classes across the three program colleges - College of Arts and Science, College of Agriculture and Life Science and the Rubenstein School of Environment and Natural Resourses and are looking forward to a great year. This summer we also welcome Dr. Harlan Morehouse (Geography Department) as a faculty member in the program.
What is the Environmental Program? 
The Environmental Program, currently the home of three undergraduate degrees in Environmental Studies, is a big umbrella. It is a community of ideas, scholars, teachers, student-teachers and engagement that spans across the UVM campus, across the state of Vermont, and in some ways across the globe.

The fabric of this big umbrella is our undergraduate student body in Environmental Studies. They are at the center of all that we are, but we'd like that umbrella to include anyone at our University with an interest and engagement in environmental sustainability and justice issues.
Spotlight
"We're not isolated here," he said. Ivakhiv agrees that no individual city, state or country can solve the climate crisis on its own. But he says it's worth it for Vermont to enact its own policies because it sets an example. "You can argue that if we can, we should be taking the lead," he said.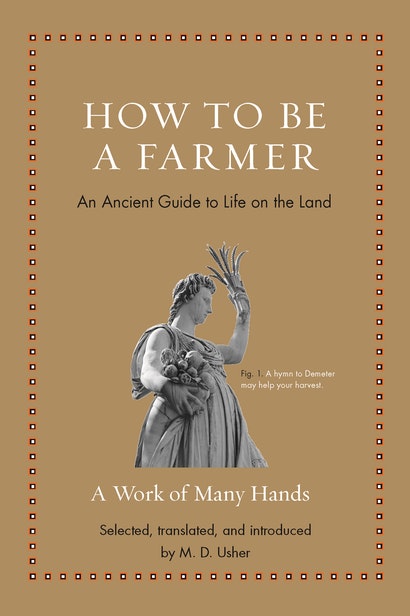 How to Be a Farmer: An Ancient Guide to Life on the Land 
Professor Mark Usher's new book, How to be a Farmer: An Ancient Guide to Life on the Land is a delightful anthology of classical Greek and Roman writings celebrating country living—ranging from a philosophy of compost to hymns to the gods of agriculture. Purchase the book here.