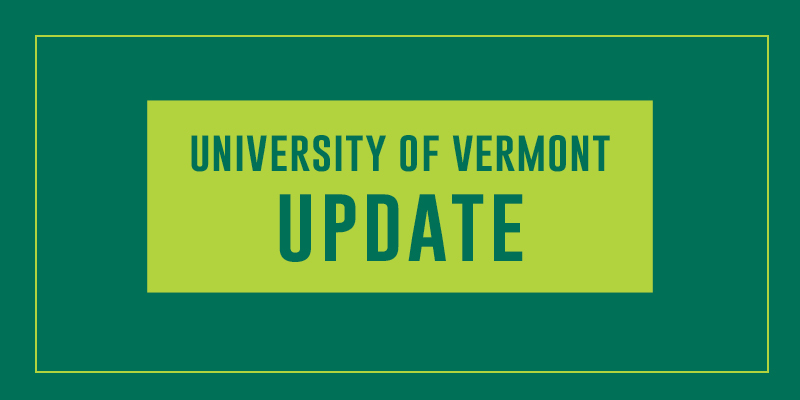 UVM Faculty and Staff, Governor Scott periodically issues addenda to Executive Order 01-20, titled "Work Smart & Stay Safe—Restart Vermont." A recent addendum states all employees must complete mandatory training on COVID-19 health and safety requirements before they are permitted to return to their workplaces following remote work.
Dear Faculty, The semester may have ended, but campus activity is in full swing supporting our continued response to the coronavirus, planning for our safe return to campus this fall, and tending to the normal course of summer business with the fiscal year end, summer session, gearing up for the class of 2025 recruitment, and much more.

Please note: The following advice from Burlington Mayor Weinberger is primarily for out-of-state students moving to (or returning to) Burlington. For the latest recommendations for students moving out of UVM residential halls, please contact UVM Residential Life at reslife@uvm.edu.
Helpful Links from the Centers for Disease Control and Prevention:
More News