EDU@UVM 2021: Life in the Time of COVID-19
Six weeks of virtual Lunch & Learn workshops and conversations from March - April focused on work life in the time of Covid.
Kickoff Speaker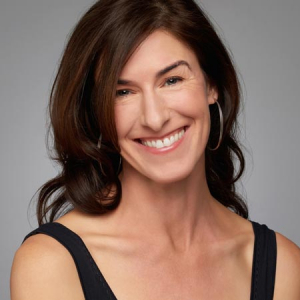 Love (& Life) in the Time of Covid-19, Presented by Laura Putnam
Tuesday, March 16th @ 12 pm to 1 pm, Live Online
The EDU@UVM 2021 Kickoff Speaker is Laura Putnam, author of Workplace Wellness that Works: 10 Steps to Infuse Well-Being and Vitality into Any OrganizationAbout Laura Putnam
Laura Putnam is turning the wellness world upside down. From a book that pioneers a whole new system for workplace wellness to keynote speeches that are jam-packed with energy, insight and humor.  She is a speaker, author, trainer and consultant, and has keynoted at conferences, corporations and associations around the world for audiences as large as 3,000 people and has shared the stage with such notables as Dr. Oz, TV Personality and Dan Buettner, author of "Blue Zones."  Recent media appearances include MSNBC, US News & World Report, Business Insider and NPR. Her work has appeared in The New York Times, Entrepreneur and The American Journal of Health Promotion. Laura teaches at Stanford University and is the recipient of the American Heart Association's "2020 Impact" award and the National Wellness Institutes "Circle of Leadership" award. Laura is a graduate of Stanford University and Brown University.
SPONSORED BY UVM EMPLOYEE WELLNESS
EDU@UVM Overview
2021 EDU@UVM SESSIONS:
March 16, 12pm-1 pm: Love & Life in the Time of COVID-19 – What are the simple steps we can each take to build hope and resilience in a challenging time?
March 18, 12:30pm-1:30pm: Microsoft Teams Top Tips
March 22, 12:30pm-1:30pm: Microsoft OneDrive for File Backup and Sharing
March 30, 12pm-1 pm:  Upbeat Strategies for Being Alone: An EAP Guided Discussion
April 1, 12pm-12:45 pm: On-campus interns: A win-win for students and your department
April 5, 12pm-1:30 pm:  Radical Self-Care
April 7, 12pm-1:00 pm: Parenting in a Pandemic
April 13, 12pm-1:30 pm: Living & Working in a Pandemic: Making Space for Grief
April 14, 12pm-1:00 pm:  Me At My Best® – How can we each leverage well-being as an avenue to become our version of Me At My Best®?
April 19, 12pm-1:00 pm: Epic Ergonomics: The Ergonomics of Working from Home
April 21, 12pm-12:45 pm: Communication Breakdown: When ZOOM & Teams Just Isn't Enough to Stem Personal and Professional Isolation
April 27, 12pm-1:30 pm: Overcoming Pandemic Fatigue: Self-Care, Connection, and Well-Being in Times of Disruption
April 29, 12pm-1:30 pm: Best Practices for Supervisors in a Remote Environment
April 29, 12pm-1:30 pm: Coping with the Climate Crisis
September 15, 2021 (Fall) 12pm-1:00 pm: Born to Move, Told to Sit – What's the "biological-cultural" mismatch we're up against – and what's a path forward so that we can move more and sit less?
Acknowledgements
EDU@UVM is presented in collaboration with Profesional Development & Training, Staff Council, and UVM Wellness. Thank you to all our presenters, from various departments on campus!