For families, there's the logistics of getting your student to campus and the emotions of saying good bye. For all those emotions, this video may resonate: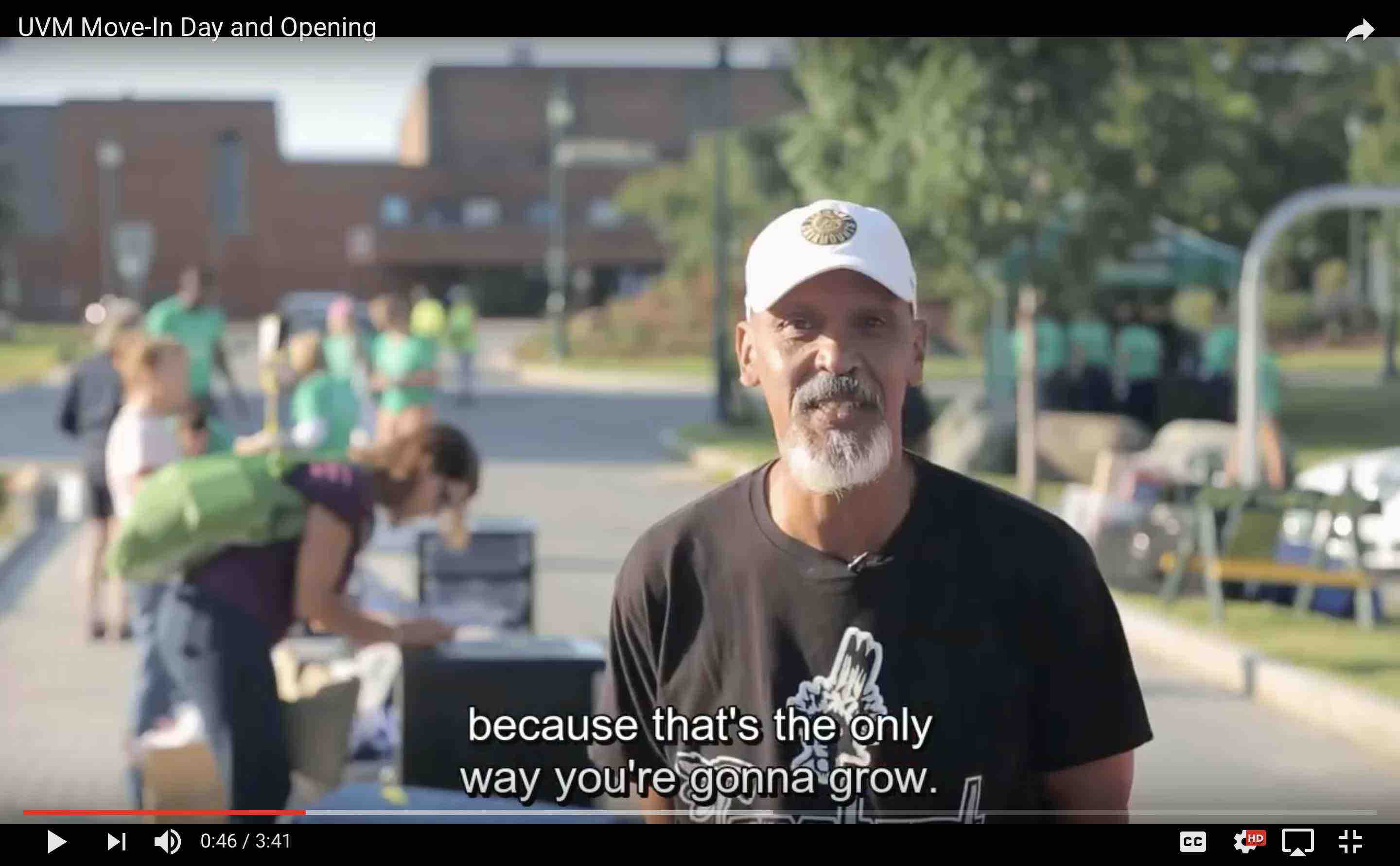 OPENING WEEKEND LOGISTICS
Students can pick up room essentials (read: what to bring and what not to bring) from home or order supplies through the UVM Bookstore for an on-campus pick-up. Also, be sure to plan your travel around your student's specific move-in time. If you're not sure of their move-in time ask your student! It was released along with their housing assignment and address and can viewed anytime in their myResLife student portal.
Assuming you arrive on Friday (TREK families - see notes below), you'll move your student in to their residence hall with the help of student, staff and faculty volunteers. Many hands make light work! Re-routes due to lingering construction and traffic patterns are possible, so come prepared to be a little patient if needed - you'll have plenty of time and help once you arrive.
Please don't worry if your student is journeying to campus alone, they will also be well supported by this crew of volunteers. We look out for each other at UVM.
FAMILY FAREWELL
Friday is when you'll say your final goodbye - after which you can swing by the Family Farewell in the Davis Center and your student will begin building their new community within their residence hall. 
Families Supporting Families
Are you feeling overwhelmed? Families on the Family Facebook Group have been actively sharing informtaiton. View this overview of repeat topics and resources (on Google Drive for non-Facebook users). Or, scroll through and you'll find helpful threads (like this one: a to-do list for families beginning August 1). 
Your student's move-in looks a little different. Families, it's up to you to decide what works best, but typically there are two tracks families take:
Families arrive with student for Saturday check-in with all of their belongings.  They deposit stuff in their residence hall after checking in – and say farewell until later in the semester - like over Homecoming and Family Weekend.
Families bring basic supplies on Saturday for check-in (or the student arrives by themselves), student goes off on TREK, and families return (sometimes with the rest of their stuff) on Thursday to meet their student once they're back at 3pm and they move-in/set-up their room at that time.
Helpful notes for TREK Families:
• On Saturday, be prepared - there isn't enough time to set-up rooms – it's just a drop and go.
• All students will be back by 3pm on Thursday (trips come back at random times up until that 3pm, depending on where they were located.
• Family members are welcome to attend the Welcome Back BBQ at 4pm on the Thursday trips return.
Safe travels!