Add and Manage a Site Menu
» See these instructions in a PDF
If you are using static pages in your site, they will appear on a menu for users to select. If you plan on having static pages, then look for a sample menu in the theme preview when selecting your theme. » See Customize Appearance. With some WordPress themes, this menu is on the left or right side, but with many themes provided by UVM's version, the menu is horizontal, across the top. And some themes may not support menus at all
Here is a UVM blog that employs a top menu: http://blog.uvm.edu/farmvia/.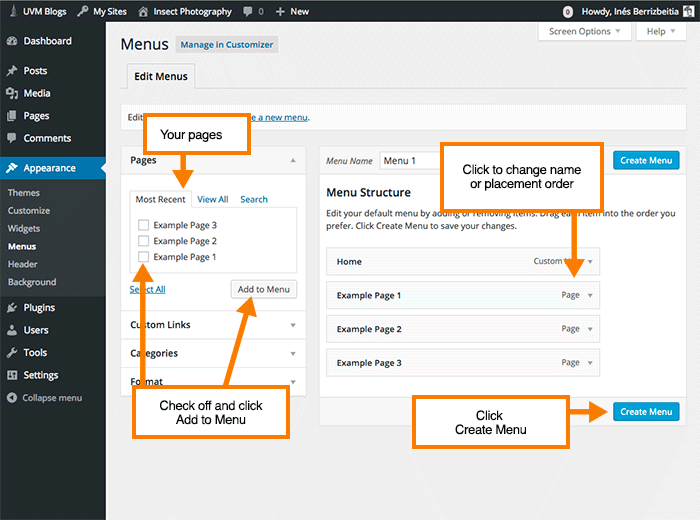 You can control what pages appear and the order they appear. Pages can also have "child pages" (think of them as sub-pages on the menu) that appear beneath a "parent page." When you hover over some of the links in the blog linked above, you'll see the child pages appear in a drop-down menu.
To begin, you'll first need to create the pages that will be linked on the menu. Then, from the Dashboard, hover over Appearance and choose Menus.
You'll , how to select which pages should appear on your menu, how to change the order that the links appear, etc.