Faculty-to-Faculty Consulting Program
In the transition to remote instruction last spring, faculty reported that their colleagues offered critical support and guidance. We have been inspired by our faculty's resilience, ingenuity, and creativity in addressing remote teaching challenges. We have also witnessed the many benefits that peer networks provide faculty in the midst of uncertainty and upheaval.
The Center for Teaching and Learning Faculty Associates program offers confidential, one-on-one consultations with colleagues regarding teaching. Faculty Associates represent a range of disciplines from colleges and departments across the university, and have experience teaching in online, remote, mixed, and in-person modalities. Reach out directly to one of the Faculty Associates below to schedule a Faculty Associate teaching consultation.
Program Goals:
Increase faculty-to-faculty support networks for teaching and learning
Expand the availability of teaching consultations tailored to individual needs
Increase the institutional capacity for developing faculty leadership and skills in the peer consultation process
Elizabeth "Liz" Adams, AuD
Department: Communication Sciences & Disorders
Modalities: In-person, online, hybrid, remote
Teaching Interests:
Faculty collaboration in curriculum development, both within a discipline and across disciplines
Interprofessional education and practice
Faculty-to-faculty support including review of syllabi, course materials and assignments, Blackboard organization, and peer observations
Community-building within a course
Areas of Expertise:
Online course design (new courses and transitioning in-person courses to online)
Hybrid, flipped classroom (new courses and transitioning in-person to hybrid)
"Small teaching" techniques in instruction and course design
Active learning and collaborative learning
Universal Design for Learning (UDL) and inclusive teaching practices
Blackboard
Screencast-O-Matic
Flipgrid
YellowDig
Clinical Simulation Lab
Please contact by email to request a consult: Elizabeth.Adams@med.uvm.edu
Laura Almstead, PhD
Department: Plant Biology; Nutrition & Food Sciences
Modalities: Remote, mixed
Teaching Interests:
Lab curriculum development
Integration of hands-on acitivites and problem-solving exercises in classes
Promoting student engagement in large (especially introductory) courses
Using food as a mechanism to teach basic scientific concepts
Areas of Expertise:
Large entrollment classes
Labs – curriculum development; transitioning in-person labs to online format
iClicker Cloud
Teams (basics)
BlackBoard – rubrics, assignments, tests and surveys, journals; basic organization and grade center management
Please contact by email to request a consult: Laura.Almstead@uvm.edu
Allison Anacker, PhD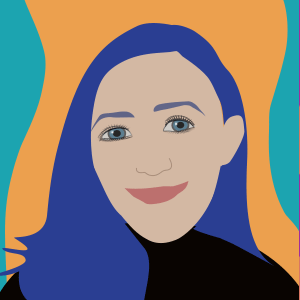 Department: Psychological Science;, Undergraduate Neuroscience Program
Modalities: In-person, remote synchronous and asynchronous, mixed (in-person/remote), hybrid
Teaching Interests:
Major course reworks and backward design
Student engagement techniques
Effective use of TAs
Areas of Expertise:
Active learning
Peer interactions
Reading and discussion of primary research literature
Lab courses, first year courses, intro survey courses, upper level deep content courses
Teams
Screencast-O-Matic
iClickers
Please contact by email to request a consult: allison.anacker@uvm.edu
Mary C. Burke, PhD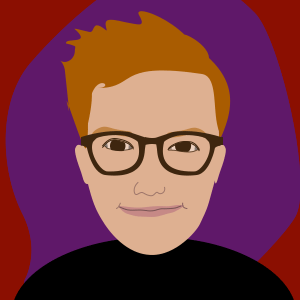 Department: Sociology; Gender, Sexuality, and Women's Studies
Modalities: Remote, online, in-person
Teaching Interests:
Critical and feminist pedagogies
Intersectionality
Decolonizing curriculum
Student engagement
Transformative learning
Active learning
Discussion-based learning
Writing to learn
Alternatives to traditional paper assignments
Areas of Expertise:
Large enrollment courses
Seminars and discussion-based courses
Small and large group discussions
In-class writing
Teams
Screencast-O-Matic
Blackboard
Please contact by email to request a consult: mary.burke@uvm.edu
Eva Cosoroaba, PhD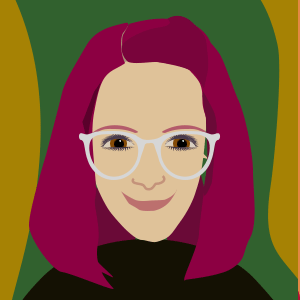 Department: Electrical and Biomedical Engineering
Modalities: Online, Mixed (and pre-covid in- person)
Teaching Interests:
Active Learning
Specifications Grading
Increasing learning while reducing cheating
Teaching engineering with diversity in mind
Areas of Expertise:
Backwards Course Design
Labs
Lecture with Active Learning
Teams
Blackboard
Please contact by email to request a consult: ecosoroa@uvm.edu
Kelly Hamshaw, MS
Department: Community Development & Applied Economics
Modalities: Online, Remote, Mixed, In-Person (pre-COVID)
Teaching Interests:
Service-learning and community engagement
Promoting student connection and wellbeing
Designing purposeful writing assignments
Resilient teaching and course design
Areas of Expertise:
Service-learning and community engagement
Active learning in range of class sizes
Undergraduate and Graduate TA development
Blackboard
MS Teams
Screencast-O-Matic
YellowDig
Please contact by email to request a consult: Kelly.Hamshaw@uvm.edu
Laura Hill, PhD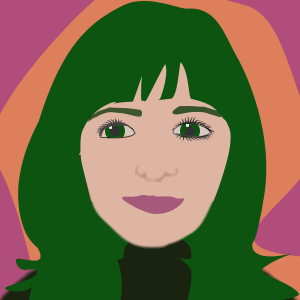 <
Department: Plant Biology and Integrated Biological Sciences
Teaching Interests:
Backwards design
Learning outcomes development and assessment
Assignments for critical thinking skills
Contemplative pedagogy
Strategies for engagement in large-enrollment classes (e.g., peer instruction and Just-in-Time teaching)
Sustainability (SU) general education course development
Dr. Hill's main focus as a CTL faculty associate this year is to lead the first cohort of the interdisciplinary Contemplative Faculty Learning Community. This forum of scholars is engaged in a yearlong exploration of contemplative teaching and learning and pedagogical approaches to classroom practices. Contemplative pedagogies may be used to shift the focus of teaching and learning that connect students to their lived, embodied experience of their unique learning process. Learn more about the contemplative learning community.
Lizzy Pope, PhD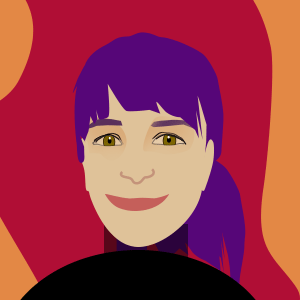 Department: Nutrition and Food Sciences
Modalities: Remote (currently)
Teaching Interests:
Increasing student engagement and motivation
Varieties of assessment techniquess
How to integrate more creativity and humanity into teaching
Areas of Expertise:
Teaching large enrollment and mid-size courses
Active/creative learning
iClickers
Teams
Final Cut Pro X
Scholarship of Teaching and Learning projects
Specifications and choice-based grading
Transparent assignment design
Please contact by email to request a consult: efpope@uvm.edu
Koela Ray, M.Sc., MS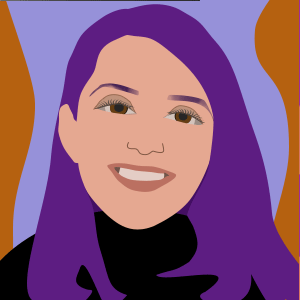 Department: Biomedical and Health Sciences
Modalities: Fully Online, Remote (Synchronous and asynchronous), Mixed, In-person
Teaching Interests:
Active learning strategies like group discussions, application to laboratory techniques, case studies, debates and simulation games
Use of different platforms based on course design and objectives
Virtual laboratory development
Faculty collaboration and use of instructional frameworks as important tools for peer observations
Intellectually engage students and provide constructive feedback for improved outcomes
Provide meaningful rubrics for assignments
Areas of Expertise:
Keeping students engaged in remote instructions, both synchronous and asynchronous
Teaching online laboratory courses, with use of innovative ways of delivering laboratory modules
Mentoring Teaching Assistants for prepping laboratory modules
Teams
Blackboard
Top-Hat
Please contact by email to request a consult: kray1@uvm.edu
Alexander "Sandy" Wurthmann, PhD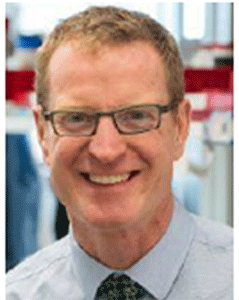 Department: Chemistry
Modalities: Remote lecture, online labs, in-person labs
Teaching Interests:
Encouraging resourcefulness
Participation
Consistent learning habits
Resilience
Areas of Expertise:
Teaching large lecture classes with Teams
Scripting exams (for organic chemistry on Blackboard)
Managing Teaching Assistants for lab classes and grading
Please contact by email to request a consult: awurthma@uvm.edu