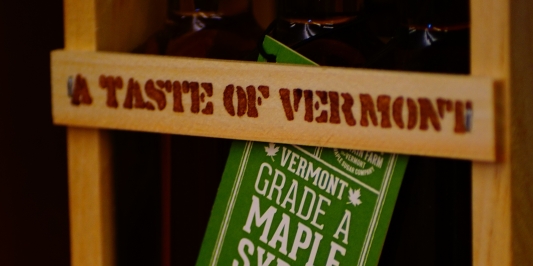 Did you know?
The FDA wants maple producers to
label their 100% pure maple products as having:
"added sugar"?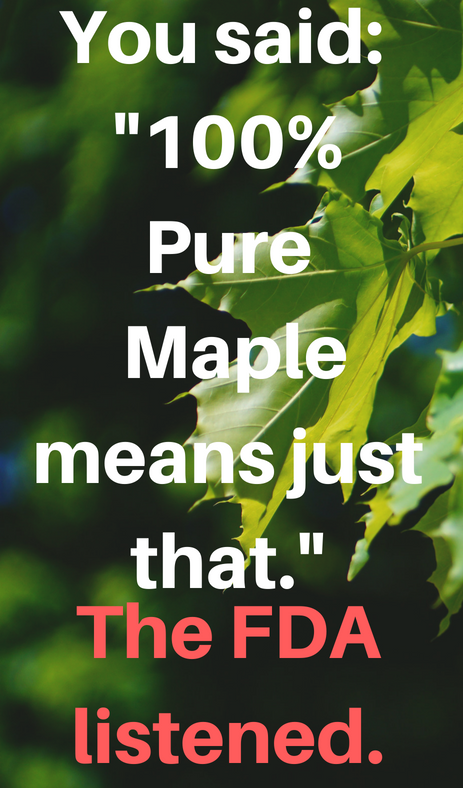 We support clear and transparent labeling. So, we're asking the U.S. Food and Drug Administration (FDA) to clarify it's guidance on single-ingredient products (like 100% pure maple or honey) that contain natural sugar, without a confusing, misleading label suggesting "added sugars".
Attorney General T.J. Donovan believes this would mislead consumers into thinking that Vermont pure maple products have extra ingredients.
He also believes in democracy, where YOUR voice matters! That's why we asked Vermonters to send comments to the FDA, saying that 100% pure means just that. The comment period has now closed, but....
You spoke, and the FDA is listening!
More than 3,000 Vermonters and others wrote to the FDA to tell them that 100% pure means just that!
The FDA says it is now considering changes in light of your public input:
"FDA recognizes the complexity of this issue and is grateful for the feedback it has received, including more than 3,000 comments received during the comment period on the draft guidance that closed on June 15. The agency plans to take these comments into consideration to swiftly formulate a revised approach that makes key information available to consumers in a workable way…
The feedback that FDA has received is that the approach laid out in the draft guidance does not provide the clarity that the FDA intended. It is important to FDA that consumers are able to effectively use the new Nutrition Facts label to make informed, healthy dietary choices. The agency looks forward to working with stakeholders to devise a sensible solution."
Stay involved!
Want to follow what is happening? You can review comments and monitor updates on the FDA site.
Thank you for all that you do!