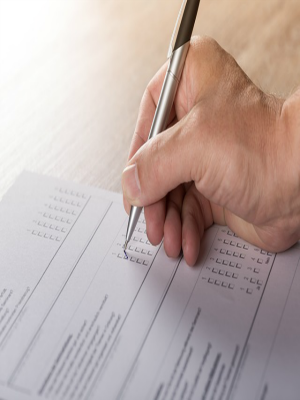 Thanks to everyone who completed our 2016 compliance survey. We were very pleased with the high participation and helpful responses. This year's survey showed that more employees are aware of the Ethics and Compliance Reporting and Help Line than ever before. Additionally, the indicators of compliance awareness as well as responses received on questions measuring a "culture of compliance" are all moving in a positive direction.
Past surveys indicated that only slightly more than a quarter of employees could identify methods for reporting compliance concerns. Through the Compliance Office's outreach efforts and promotion of the new Whistleblower Policy: Reporting, Protections & Non-Retaliation that number now nears fifty percent. When respondents are prompted whether they recognize reporting methods from a list, that number increases again, to over sixty percent. Respondents were also more likely to be familiar with the Compliance Program and Code of Conduct than in the past. Regarding cultural measures, respondents were less likely to have witnessed misconduct, more likely to indicate that UVM fosters a culture of compliance and expressed more confidence in non-retaliation protections.
Many of these results reflect new highs over the seven years the survey has been conducted. With the roll-out of the new Code of Conduct and Ethical Standards, we hope these trends will continue. We also use your valuable anonymous feedback on compliance concerns and training needs to inform our communications and education efforts as well as to advise management on expressed concerns and needs.
We sincerely appreciate your participation and feedback. Your contributions help to make UVM a better workplace that has a high regard for ethics and the values outlined in Our Common Ground.