Today, May 17, 2020, is a day we had planned to be together with you and your loved ones on campus, celebrating a major milestone in your academic journey, your UVM experience, and the start of new possibilities ahead. Today, we hope you will allow yourself time to feel all that this accomplishment carries with it and, perhaps, a little less far apart. Today, you are the UVM Class of 2020!  

MEET THE CLASS OF 2020: Celebrating some of our seniors
BRING ON THE AWARDS: Student Life Awards, Mosaic Center Awards, and more
MOST FULBRIGHTS EVER: In 2020, more University of Vermont students and alumni received Fulbrights than ever before
A Collection of Memorable UVM Commencement Speakers
President Garimella Confers Degrees
Today, President Garimella confers your degree from the University of Vermont. This means that your degree has been officially awarded, and you are now a member of the UVM Class of 2020. You join a group of special people in the world who share the lifelong value of moving humankind forward — in very unique and individual ways.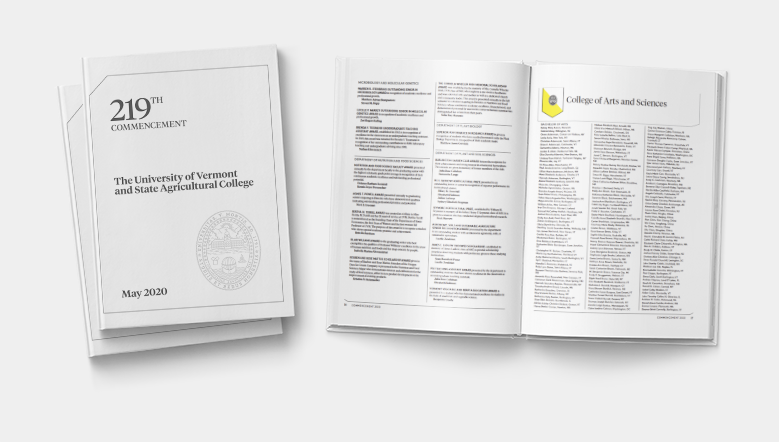 Commencement 2020 program (PDF) *
*Final program updated on May 23 includes Latin Honors.
Celebrate with Your College or School
For the past years, you have identified yourself not just as a UVM student, but also as a student within an academic home. In these colleges and schools, you've cultivated friendships, working relationships and future plans. We invite you to visit your own college or school to hear from your dean, professors, peers.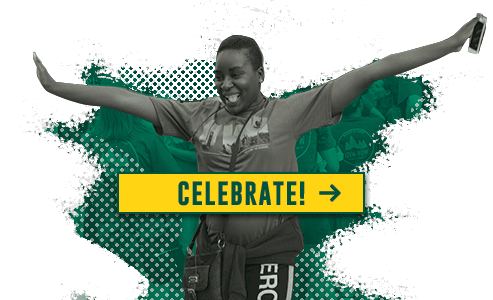 Your UVM Memories
"I've learned that your college friends become a kind of family. You eat together, you take naps together, fight, laugh, cry and do absolutely nothing together until you can't remember how you ever lived your life without them in the first place." — Unknown
Outstanding Student Leadership Awards
We Recognize Your Successes and Your Stories