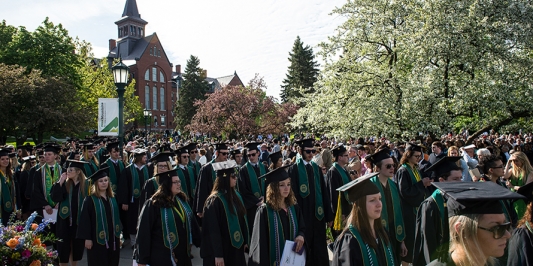 Important Update!
The University of Vermont will celebrate its 217th Commencement on Sunday, May 20. While Sunday's forecast is calling for rain showers it does not indicate severe weather, therefore the University Commencement Main Ceremony and College of Arts and Sciences Ceremony will take place outdoors on the University Green. Graduates and guests are urged to dress appropriately for the weather. Tickets will not be required for the University Main Ceremony or the College of Arts and Sciences Ceremony.
Campus Calendar of Events
For a campus-wide calendar of events Commencement Weekend please visit the campus calendar of events.
Saturday, May 19, 2018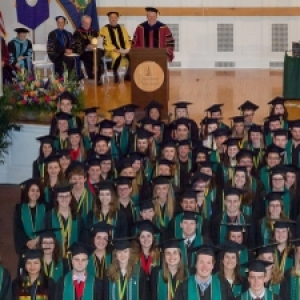 Sunday, May 20, 2018