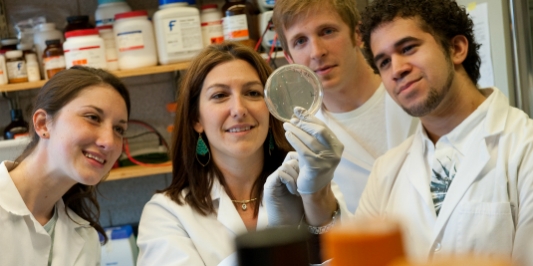 College of Nursing and Health Sciences Research Resources for Faculty
Dean's Incentive and Curriculum Innovation Grant Applications and Research Support Requests
Dean's Research Incentive Grant Application
Dean's Curriculum Innovation Grant Application
Supplemental Professional Development Funds Application
Frequently Asked Questions
How can students help me with my research?
Students can help with literature searches, extracting information from surveys and interviews. With a little training, students can help with some data analysis. In laboratory-based research, students can help with the experiments, taking observations etc.
How do I find students who can help me with my research?
Faculty should highlight their research in their faculty profile on the CNHS website. This is the main attraction for students to contact you.
Do I pay students to work on a research project?
No, you do not need to pay students to do research with you. Students are looking to gain experience and are willing to work as volunteers.
Can students earn credits for the work they do on my research project?
Yes, students can earn between 1-6 credits while working on your research project. Your department should have research-based courses or special topics that the students could enroll in.
How do I get in touch with undergraduate students who are interested in research?
UVM's Office of Undergraduate Research connects faculty with students seeking research experience. Complete this survey to be entered into a database accessible to all UVM undergraduate students.