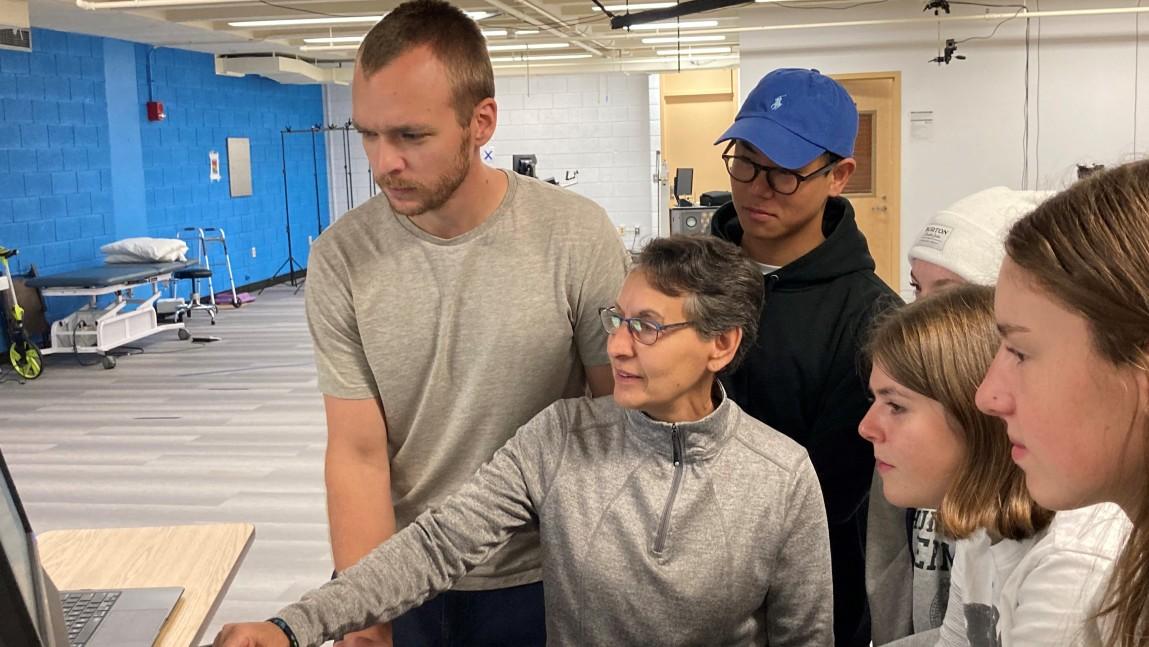 It's Friday afternoon and mostly quiet inside the Human Motion Analysis Lab on the third floor of Rowell Building, where Dr. Sue Kasser and her team study balance and mobility in adults with chronic conditions. A path of biomechanical force plates used to measure gait spans the floor. Nearby, equipment that can assess the muscle and brain activity involved in movement sits idle as a group of...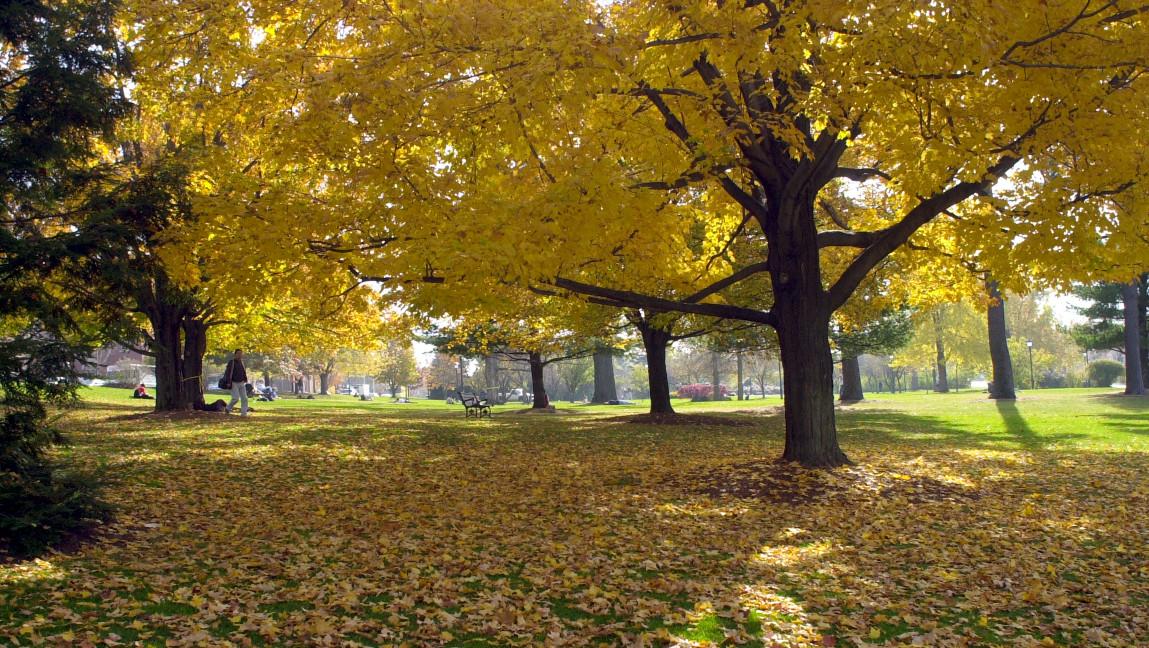 Featured Topics
Integrative Pain Management Conference Call for Proposals

Partnership Develops Geriatric Social Workers to Support Aging Population

Compassionate Care for Nurses Student Open House

NEW Medical Diagnostics Minor

Research Participants Needed for Vaccine Study

UVM Health & Wellness Coaching Employee Connection
Ongoing Opportunities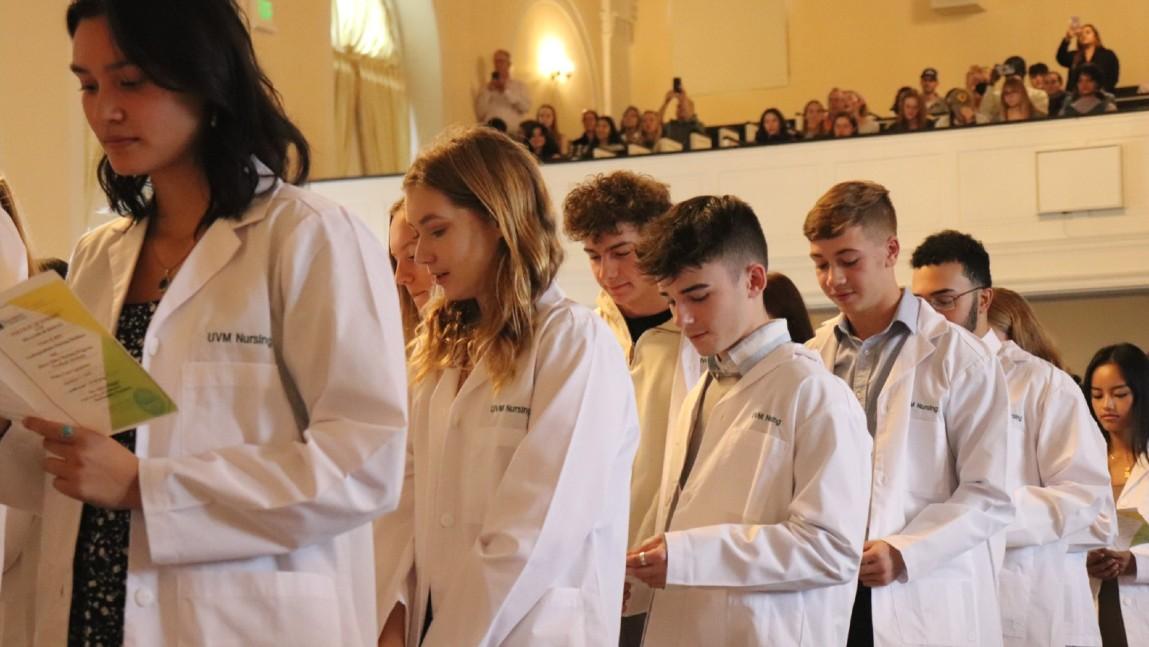 The Department of Nursing welcomed second-year undergraduate nursing students and new members of the direct-entry graduate program to the nursing profession with its annual white coat ceremony on Oct. 7 in Ira Allen Chapel. The event marks the formal entry into clinical experience for University of Vermont nursing students.