The Department of Nursing celebrated an incoming class of 139 undergraduate and 24 direct-entry graduate nursing students with its sixth annual white coat ceremony on Friday, Oct. 4. The event is held in conjunction with UVM Parent and Alumni weekend. 
Origin of the white coat 
Biomedical and Health Sciences professor Seth Frietze recently returned from Norway where he spent three months working with graduate students as a visiting professor at the University of Oslo. The university invited Dr.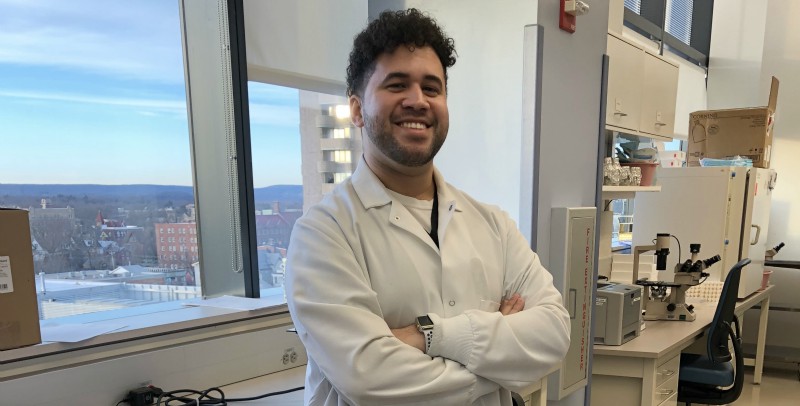 Chris Cardona, Medical Laboratory Science '13, works as a virologist at Yale-New Haven Hospital, where he diagnoses infections including human immunodeficiency virus (HIV), hepatitis and influenza. He collaborates daily with physicians and laboratory clinicians and takes pride in being a vital part of the medical care team.