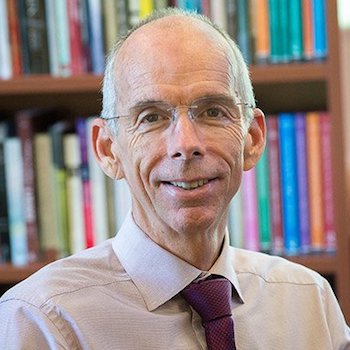 Message from the Dean: Dr. Scott Thomas
Welcome to the College of Education and Social Services at the University of Vermont. It is my privilege to serve as the dean of this extraordinary and distinctive college that has been offering the highest quality academic programs for more than 150 years. We are committed to excellence in the preparation of outstanding professionals in the fields of education, social work, and human services; engaging in scholarship addressing the world's most pressing problems; and in our provision of exemplary professional service to Vermont, the nation, and the world.
We directly evidence this commitment to excellence through our nationally accredited and highly ranked academic programs at the undergraduate and graduate levels, our nationally and internationally recognized research and scholarship activity, and our on-the-ground work with federal and state agencies, schools and districts, and community based organizations. Our long-standing community-engaged degree and research programming enables one-on-one work with youth, families, and our community partners. We also offer an array of international opportunities that integrate academic experiences abroad into our degree programs here in Vermont.
The College's outstanding faculty and staff bring a unique combination of expertise in education and social services that encourages our understandings of the deep interdependencies between schools and communities. I believe that schools and communities are inextricably linked and that the quality of education can only be as great as the strength of the community in which it is situated. Our academic and research programs within CESS provide unique opportunities for addressing complex problems in both education and social services. This is a core distinction that sets our programs apart from most others in the country.
The strength of our academic programming is bolstered further by interdisciplinary opportunities across the UVM campus—Vermont's flagship research university. The activity defining our scholarly community is student-centered and grounded in our core values. Through all of our work in the College of Education and Social Services we strive to create a more humane and just society, free from oppression—one that maximizes human potential and the quality of life for all individuals, families and communities.
I invite you to explore the academic and research opportunities found within the College of Education and Social Services and across the University of Vermont. We would be happy to answer your questions, or to arrange a visit with our community of scholars. You can reach us directly at cessstsv@uvm.edu or at 802-656-3468. I hope that we will hear from you in the near future and that you will consider joining us to engage in the vital work we have been committed to for over 150 years.
Best Regards,
Scott L. Thomas, Ph.D.
Dean and Professor