Dr. Cynthia Reyes Receives 2019 George V. Kidder Outstanding Faculty Award
A UVM College of Education and Social Services (CESS) faculty member since 2003, Dr. Cynthia Reyes' work with language, literacy, and its impact on identity has been the focus of her research—and a topic she can relate to on a personal level.
Erika White focuses her teaching in a way that creates a path of inquiry and understanding of art education in the larger educational and human context.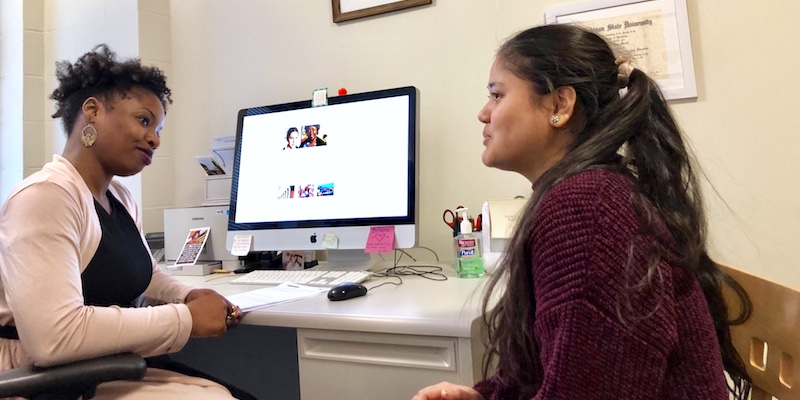 When you spend any amount of time with Briana Martin, you quickly realize that she is one of those special individuals who makes the world a much better place for everyone around her.