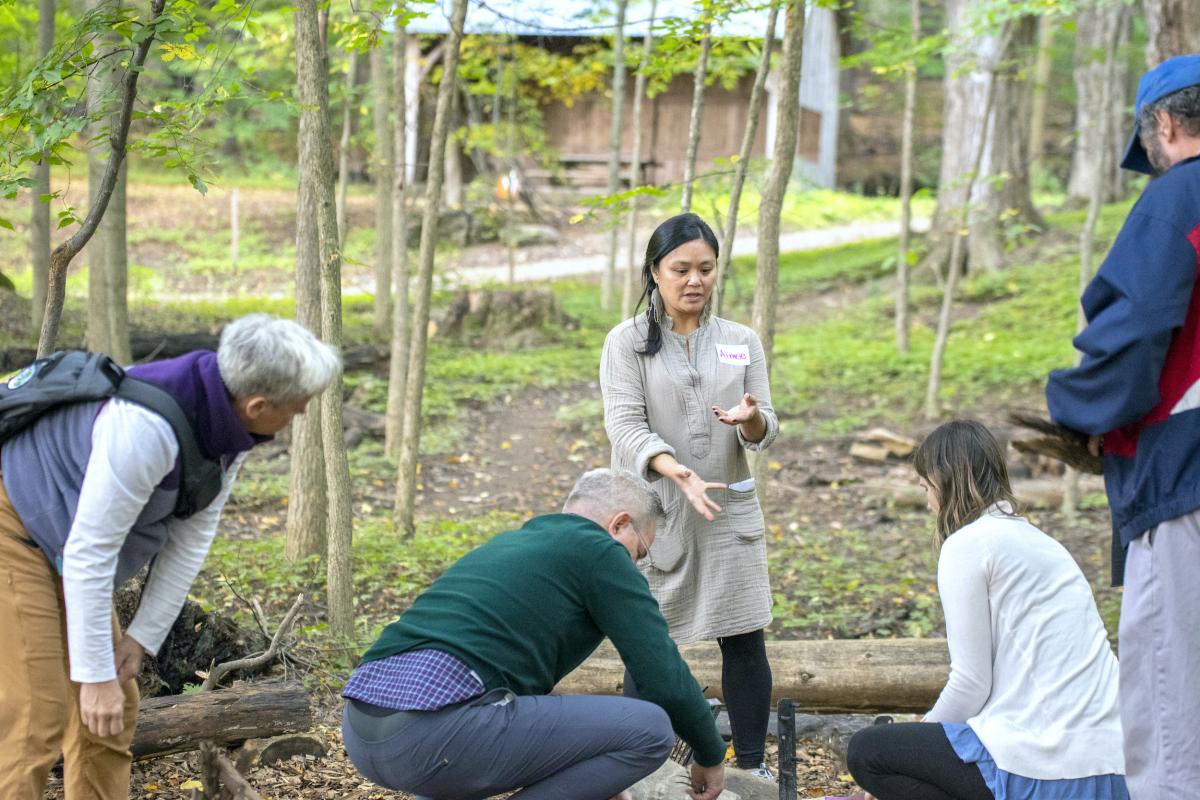 In the quiet woods of Shelburne Farms that resembled the landscape philosopher John Dewey explored as a child, educators used their hands to build a fort with long, jagged sticks. After placing the last piece, the group climbed inside their new creation and sat together. UVM Associate Professor Simon Jorgenson then asked, "Who are we in here? What are we?"
"A new community," one...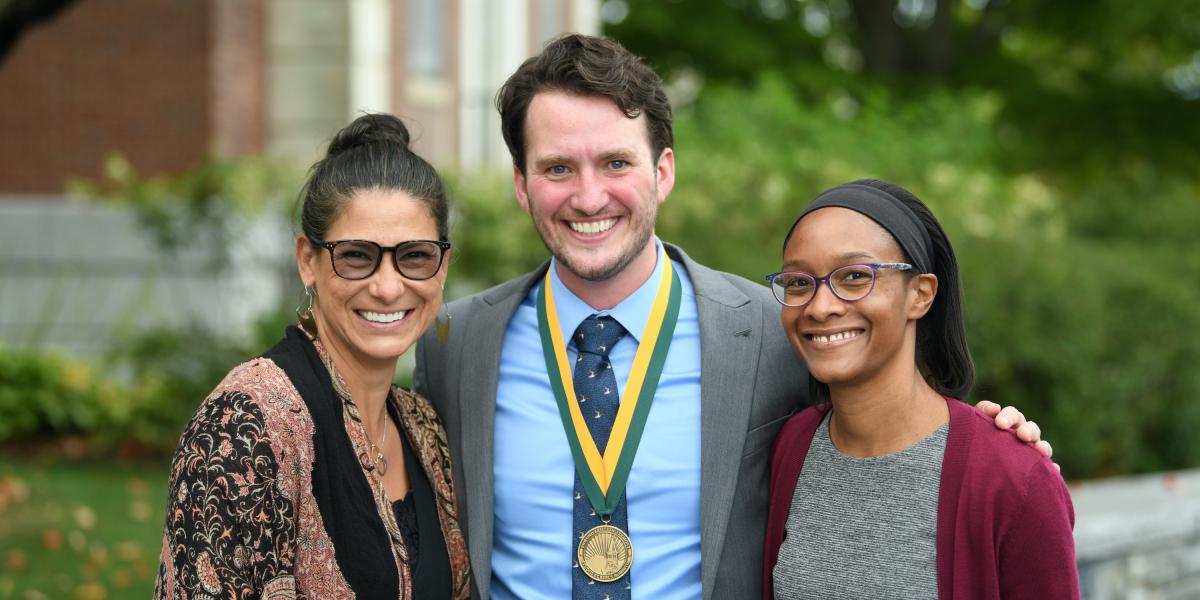 Jason C. Garvey, a leader in advancing social justice and inclusion in higher education for queer and trans (QT) students, has been invested as the inaugural Sanford Friedman-Jerome Hipps Green and Gold Professor of Education. University of Vermont leadership and special guests joined in the formal ceremony in Waterman Building's Memorial Lounge on Thursday, September 30, 2021.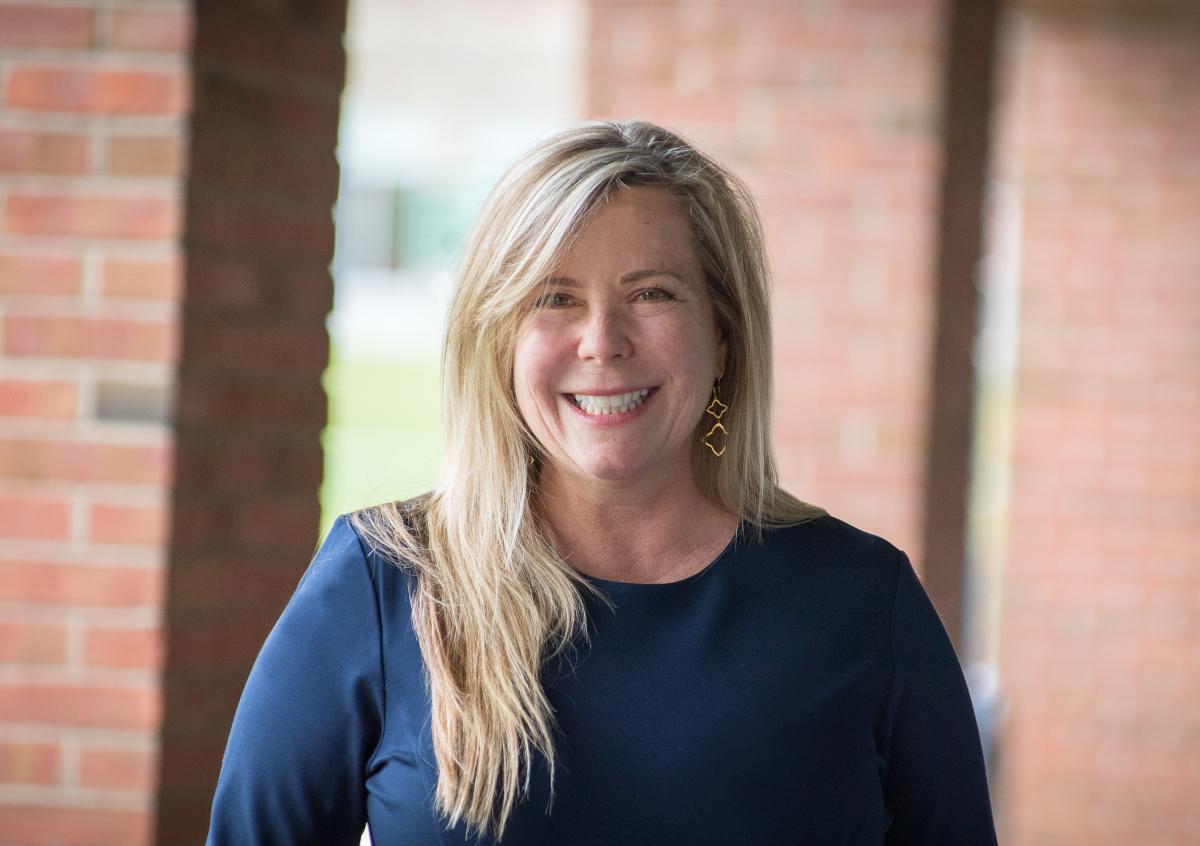 The Graduate College is pleased to present Universal Screening for Social, Emotional, Behavioral Health in Schools: Students and Teachers At Risk, a lecture by University Scholar Kimberly J. Vannest, Ph.D., on Monday, November 1, 2021 at 4:30 p.m. in Waterman Memorial Lounge.