Over the past four years, UVM seniors Carl Ellerkamp and Sabrina Morgan developed strong bonds with the people of Burlington through their academic and volunteer work in the community. Those relationships compelled them to find a way to serve the community in response to the current pandemic.
The sudden shift from classroom teaching to remote learning is uncharted territory for school communities across the country. Julia Okrant could never have imagined that her first year as a teacher would be like this, but she is up for the challenge.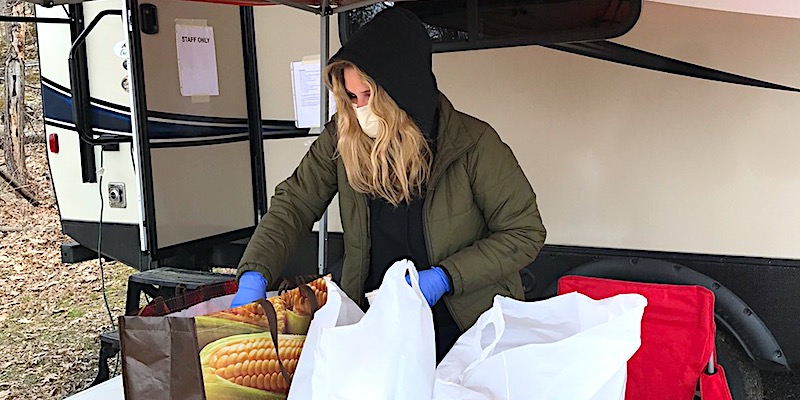 Persephone Naylor jumped at the chance to work at the low-barrier homeless shelter in Burlington when it opened last November. When the COVID-19 pandemic arrived, a rapid response was needed to relocate the shelter's guests and staff to a place where they could practice safe social distancing during the crisis.