This program is not accepting applicants currently. Please visit our Early Childhood Education (B.S.) and Special Education Pathways web pages.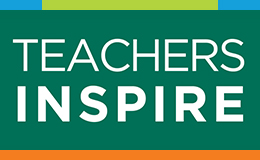 Discover our distinctive approach to preparing responsible professionals who are ready to support diverse populations. Our nationally recognized program features innovative coursework and hands-on learning founded on research-based practices, sustainability, inclusion, and social justice.
Accredited by the Council for the Accreditation of Educator Preparation (CAEP), the program leads to endorsement in Early Intervention and Early Childhood Special Education (Birth-Age 6).
Diverse Field Experiences and Student Teaching Internships
Your field experiences begin in the first year — our signature "early and often" approach. Student teaching internships are available with our community partners, where you will work in diverse, inclusive settings with young children and families while supported by dedicated faculty and mentor teachers.
Evidence-Based Practice and Research Opportunities
Scholars leave our program with the skills needed to access research-based evidence and to judge its value to serve children and families with diverse needs. Our professors have extensive experience in special education, both in practice and in research. Faculty research contributes to the use of evidence-based practices in special education and informs our curriculum and teaching methods. There are always opportunities for students to participate in exciting research projects with faculty or through independent study.
Prepare to Teach Anywhere
Our nationally accredited program enjoys the benefits of reciprocity with many other states and provinces, so you can teach nearly anywhere. See our Licensure page for more information.
Global Study Abroad
If you want to explore other cultures around the world, we offer exciting study abroad opportunities in New Zealand, Portugal (Azores Islands), and other countries around the world. UVM's Office of International Education provides a full range of support services to assist you.
Speech-Language Pathology Option
As a student in this major, you have the option to apply to our Speech-Language Pathology Assistant (SLPA) Program that meets guidelines established by the American Speech, Language and Hearing Association (ASHA). Our collaboration with UVM's Communication Sciences and Disorder Program helps you launch a career in both Early Childhood Special Education and Speech-Language Pathology.
Graduate Study Opportunities
As an undergraduate, you can begin the pursuit of your graduate degree through our accelerated master's degree program (AMP) in Special Education (Early Childhood Special Education Pathway). The AMP helps you save time and money on the way to an advanced degree.
UVM's Interprofessional Education (IPE) Project provides interdisciplinary preparation of master's level candidates across the two disciplines of Speech-Language Pathology (SLP) and Early Intervention/Early Childhood Special Education (EI/ECSE). A $1.25 million grant from the U.S. Department of Education's Office of Special Education Programs (OSEP) covers full tuition for scholars in the program.
We also offer nationally accredited graduate programs in Counseling, Curriculum and Instruction, Disability Studies, Educational Leadership, Higher Education and Student Affairs, Interdisciplinary Studies, and Social Work.