Why are students excited about UVM's Early Childhood Special Education Undergraduate Program?
"The professors are the most passionate and knowledgeable people. They provided me with guidance and support throughout my student teaching experience. The major is small, which creates a close-knit community where you'll meet some of your best friends and feel right at home." Devin Brown '17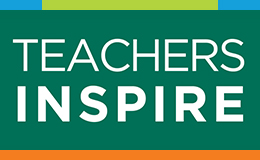 Discover our distinctive approach to preparing responsible professionals who are ready to support diverse populations. Our program features innovative coursework and hands-on learning founded on research-based practices, sustainability, inclusion, and social justice.
Dual Certification / Endorsement
Our Inclusive Early Childhood Special Education program provides dual certification in Early Childhood Education (Birth-Grade 3) and Early Childhood Special Education (Birth-Age 6).
Diverse Field Experiences and Student Teaching Internships
Your field experiences begin in the first year — our signature "early and often" approach. Student teaching internships are available in our Campus Children's School, where you will work with young children and families while supported by dedicated faculty and mentor teachers.
Teaching Certificate Reciprocity
Our nationally accredited program enjoys the benefits of reciprocity with over 50 states and Canadian provinces, allowing you to teach nearly anywhere. See our Licensure page for more information.
International Study
There are countless international study opportunities for students to explore. UVM's Office of International Education provides a full range of support services to assist you.
Graduate Study including Accelerated or 5th Year Master's Degrees
There are many opportunities to further your education at UVM. You can pursue our master's degree (M.Ed.) programs in Early Childhood Special Education and Special Education. We also offer graduate programs in Counseling, Curriculum and Instruction, Disability Studies, Educational Leadership, Interdisciplinary Studies, and Social Work. Some graduate programs offer an accelerated master's degree option.