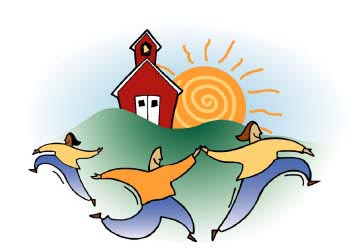 Announcing the 2020 BEST/VTmtss Summer Institute...
To Infinity and Beyond! Aligning Systems So All Students and Adults Thrive
June 22 - 25, 2020
Killington Grand Resort
Killington, Vermont
The BEST/VTmtss Summer Institute provides opportunities for school teams of educators, family members, and community stakeholders to share and learn strategies for improving and strengthening the systems, data, and practices within Vermont's expanded framework for enacting a multi-tiered system of supports (VTmtss). Learn about new programs, curricula, practices, and activities that emphasize positive, research-based strategies to support all students. Individual or team-attended strands and workshops are intentionally designed to complement afternoon school team planning sessions for building effective action plans.
Cost per Team Member – $650 registration fee per person! The per person fee includes Institute presentations, program materials (unless otherwise specified), morning refreshments, and 4 lunches (excludes lodging & dinners). Family members are encouraged to be invited as team members at a reduced rate of $325 (one discounted family member per team).
Individuals must attend as part of a school or SU/District Team (min. of two people/team). Each individual team member must complete the online registration form separately. Please encourage all team members to register (starting March 5th) right away! Deadline for registration is April 1st or when the institute is full - whichever comes first. Once registration is full, additional team members who want to attend will be placed on a waiting list.
All outstanding balances owed to UVM-BEST must be paid prior to registration.
How to register and prepare for the 2020 BEST/VTmtss Summer Institute:
STEP 1: ONLINE REGISTRATION
Each team member must select a first, second, and third strand and workshop choice. Consider whether to attend the Institute for three credits (What do I need to do to take the BEST/VTmtss Summer Institute Course?). Then, complete the online Individual Registration Form and be prepared to identify one member of your team to list as Team Leader.
STEP 2: PAYMENT
After individual registrations are completed, the Team Leader makes sure that the school/district sends in the fees and indicates the names of all the team members that will be attending. Check should be made payable to: UVM. Please mail payments to:
Anne Dubie
University of Vermont, CDCI
208 Colchester Ave., 307 Mann Hall
Burlington, VT 05405
Deadline for individual registration is April 1st or when the institute is full - whichever comes first. Invoices will be sent no later than April 10th. Due date for payment of all school team members is May 11th. Registrations will only be confirmed for attendance once payment is received. This Institute is expected to fill up fast — remember that registrations will be accepted on a first come, first served basis.
All outstanding balances owed to UVM must be paid prior to registration!
STEP 3: LODGING/ACCOMMODATIONS
For reservations at The Killington Grand Resort call 1-800-282-9955 and mention the BEST/VTmtss Summer Institute for a special rate of approximately $160 double occupancy, per night. Lodging is not included in your registration fee. Check-in time at the Killington Grand Hotel is 4:00 p.m. on Sunday and check-out time is 11:00 a.m. on Thursday. At check-in, you will be required to provide a credit card deposit for each room in your party. If you still need to make a reservation that will be paid by your school, you will be asked to provide your school's tax exempt number. If you have questions about your reservation contact the Killington Grand Hotel at 1-800-282-9955.
STEP 4: PREPARE for the INSTITUTE
Schedule a Pre-Institute Planning Meeting with your team
Determine norms & roles for BEST/VTmtss Summer Institute team time
Review Institute Materials (available after April 1st)
Review the Camp List
Begin outlining what your team hopes to accomplish during Team Time at BEST/VTmtss Summer Institute
STEP 5: At the INSTITUTE
Enjoy yourself!
Complete and submit your team's Implementation Strategy Form.