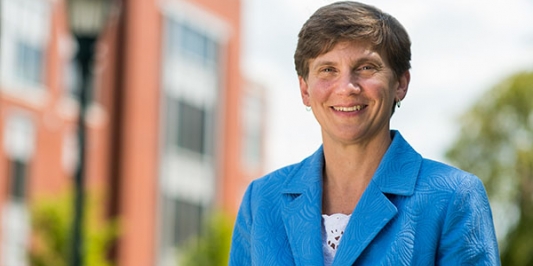 Welcome to the College of Engineering and Mathematical Sciences!

We are a community of students, faculty, staff, and alumni working together to address complex problems for the betterment of humankind. We educate students to be leaders in their professions and their communities.

Our college brings together Computer Science, Mathematics, Statistics, Data Science, and Engineering. We believe the future sits at the nexus of these fields as the use of data, artificial intelligence, and advancements in technology creates new industries, addresses issues of climate change and sustainable energy, and identifies trends in health and wellness to help people live healthier lives.
We are not just solving for X. We're part of a bigger equation—and our community reflects that. Our faculty partner with students to help them achieve their goals be it research, internships, dual majors, and more.

We appreciate the many views and backgrounds that our students bring to the classroom and the open and active curricula allows for numerous pathways toward desired learning outcomes. Our students view each other as collaborators, not competitors, and both graduate and undergraduate students work on cutting edge research with our faculty. Our partners have recognized this, and 97% of our students have jobs or are enrolled in graduate school within six months of graduating from UVM.

I invite you to visit campus and explore our website to see the many examples of the UVM distinction. Check out our interdisciplinary majors, our undergraduate research programs, our student organizations, and the many ways you can engage with UVM and Vermont's civic-minded community. 

I look forward to meeting you!

Linda Schadler
Dean and Professor of Mechanical Engineering
College of Engineering and Mathematical Sciences, UVM