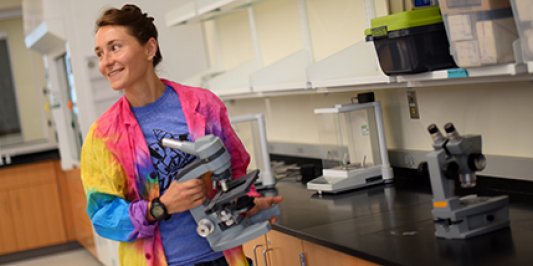 CEMS TEACH offers a number of different resources for educators to enrich their practice and engage with students. 
CEMS Teaching Recommendations
CEMS Teaching Recommendations
UVM Center for Teaching and Learning upcoming workshops and resources for Fall 2021 teaching.
Syllabi Templates and Examples
Got Syllabi?
(Updated 8/16/21) 
Teaching and Learning Platforms
Faculty are encouraged to use only UVM-approved technologies, particularly for teaching, research, and any instance in which student work or data may be transmitted.  Approved platforms, free to students and instructors:
Blackboard (primary learning management system)
MS Teams (primary video conferencing tool)
Yellodig (alternative discussion board tool)
Flipgrid (video discussion tool)
Perusall (reading annotation tool)
Screencast-o-matic (screencasting tool)
TopHat (Active learning platform; License available for CEMS instructors only)
Gradescope (Grading platform; License available for CEMS instructors only)
Addition information on UVM-approved technologies can be found on the Center for Teaching and Learning website and the ETS Knowledgebase.
(Last Update: 5/11/2022)
Classroom Information
CEMS Active Learning Classrooms and Teaching Labs
Active Learning Classrooms: Innovation E204, Innovation E210. Contact Courtney Giles for scheduling and questions
Teaching Labs: Votey 101, Votey 127, Votey 120, Votey 114, Votey 225, Votey 242, Votey 246, Votey 330, Votey 332, Votey 334. Contact your department chair for scheduling and questions.
UVM General Purpose Classrooms
(Last Update: 5/11/2022)
CEMS PODS - Pop-Up Remote Teaching Stations
Fall 2020 CEMS Teaching Pod locations: Votey 107, Votey 223, Votey 229, Votey 312, Votey 326.
Hardware: Logitech Meetup (Instructor camera/microphone), Wacom One (for hand-writing notes in both OneNote and MS Whiteboard), Document Camera (for hand-writing notes on paper and projecting/sharing in MS Teams meeting), docking station for instructor laptop.
Compatible devices: Instructor laptop. iPads and some tablets will not dock. 
Recommended Software: MS Teams, MS Whiteboard App, OneNote, Screencast-o-matic
Please clean/sanitize the stations thoroughly before and after each use with provided cleaning supplies.
To schedule a CEMS Teaching Pod, please contact your department administrator with the following information: Course CRN, Course number, Class meeting pattern
(Last Update: 8/17/20)
Remote Instruction Resources (Spring 2020)