2018/2019 CEMS Awards
---
Lisa Aultman-Hall - Excellence in Research Award

Lisa Dion - Innovation in Teaching Award

Sheila Weaver - Innovation in Teaching Award

Chris Danforth - Outstanding Faculty Member

Sharon Sylvester - Outstanding Staff Member, Dean's Office Award

Genevieve Anthony - Excellence in Student Advising

Matt Manz - Staff Award for Innovation and Creativity

2017
---
Jim Bagrow - Outstanding Junior Faculty Performance

Frederic Sansoz - Faculty Award for Excellence in Research

Mandar Dewoolkar - Outstanding Faculty Performance

Priyantha Wijesinghe - Faculty Award for Excellence in Teaching

Ryan McGinnis - Outstanding Faculty Advisor Award

Will Louisos - Faculty Award for Excellence in Service

Pattie McNatt - Staff Award

2016
---
Mads Almassalkhi - Outstanding Junior Faculty Performance

Douglas Fletcher - Faculty Award for Excellence in Research

Dryver Huston - Outstanding Faculty Performance

Catherine Bliss - Faculty Award for Excellence in Teaching

Joan "Rosi" Rosebush - Outstanding Faculty Advisor Award

Robert Erickson - Faculty Award for Excellence in Service

Sylvie Butel & Anthony Fouche - Outstanding Staff Award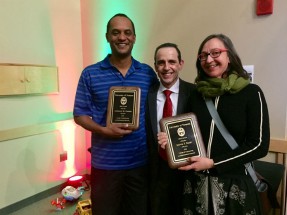 2015
---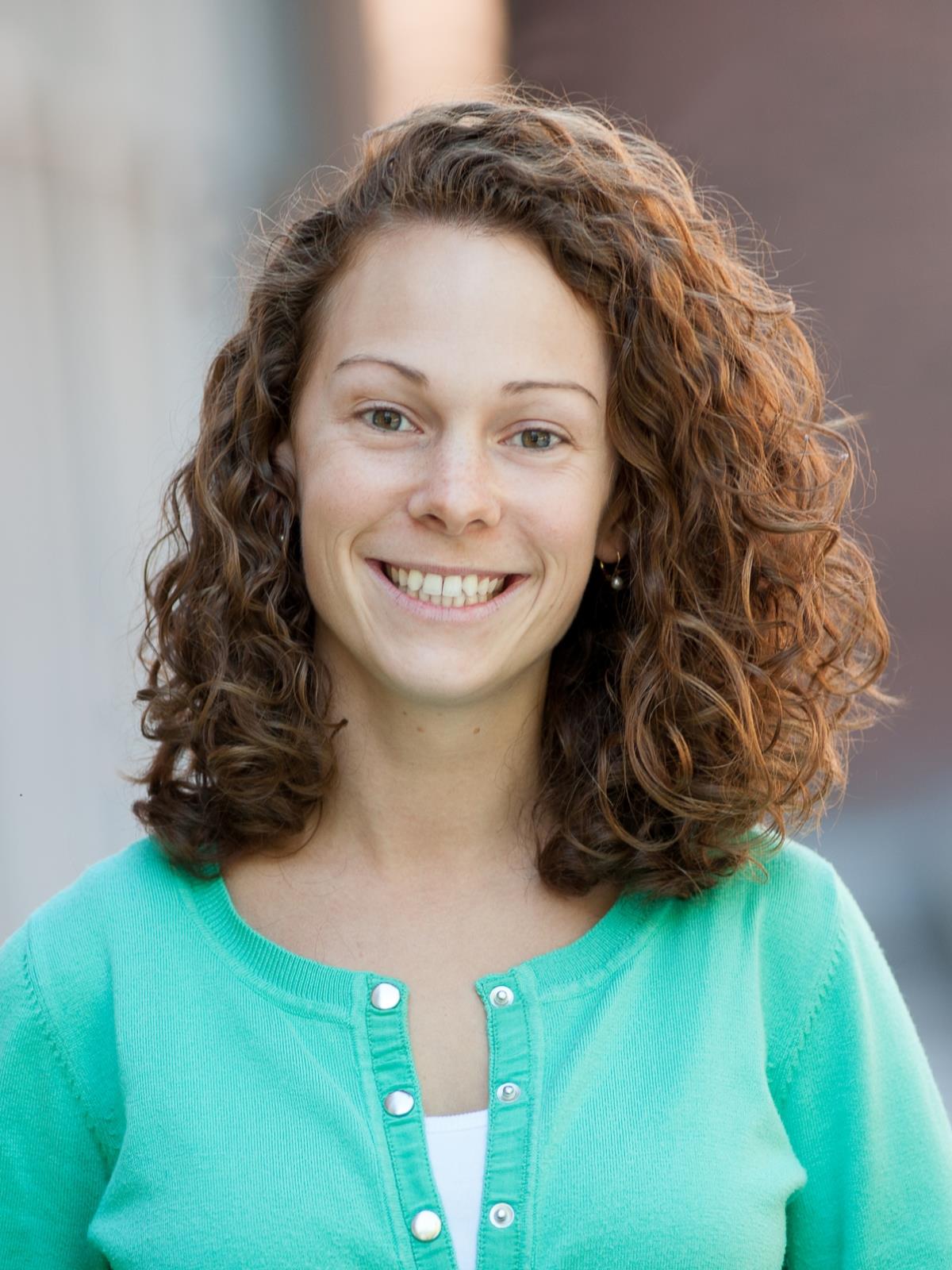 Genevieve Anthony - Staff Member of the Year
When Academic Advisor Genevieve Anthony tells students in CEMS that she knows what they're going through, she's not just being kind. The Barre, Vermont native is a CEMS graduate herself; she returned to Burlington to accept a oneyear position that later became permanent after her commencement in 2012. Today, she helps CEMS students make the leap from high school to college. "It's really great to see a student who may have had a rough transition turn it around and make it through graduation," she says, pointing out that it's easy to underestimate the stress that can accompany the freedoms of university life. Besides advising and coaching students, Anthony connects students with campus resources, determines graduation eligibility, resolves scheduling conflicts, and helps coordinate with professors when emergencies arise.
One of our primary goals is to teach students to take initiative and to be responsible for their academic experience.
On top of all that, Anthony is heavily involved with the CEMS Club Leadership Council, where she helps coordinate outreach activities. She also serves as an advisor for the Ecological Engineers, a residential living situation for firstyear students that centers around integrating ecology of place with engineering design.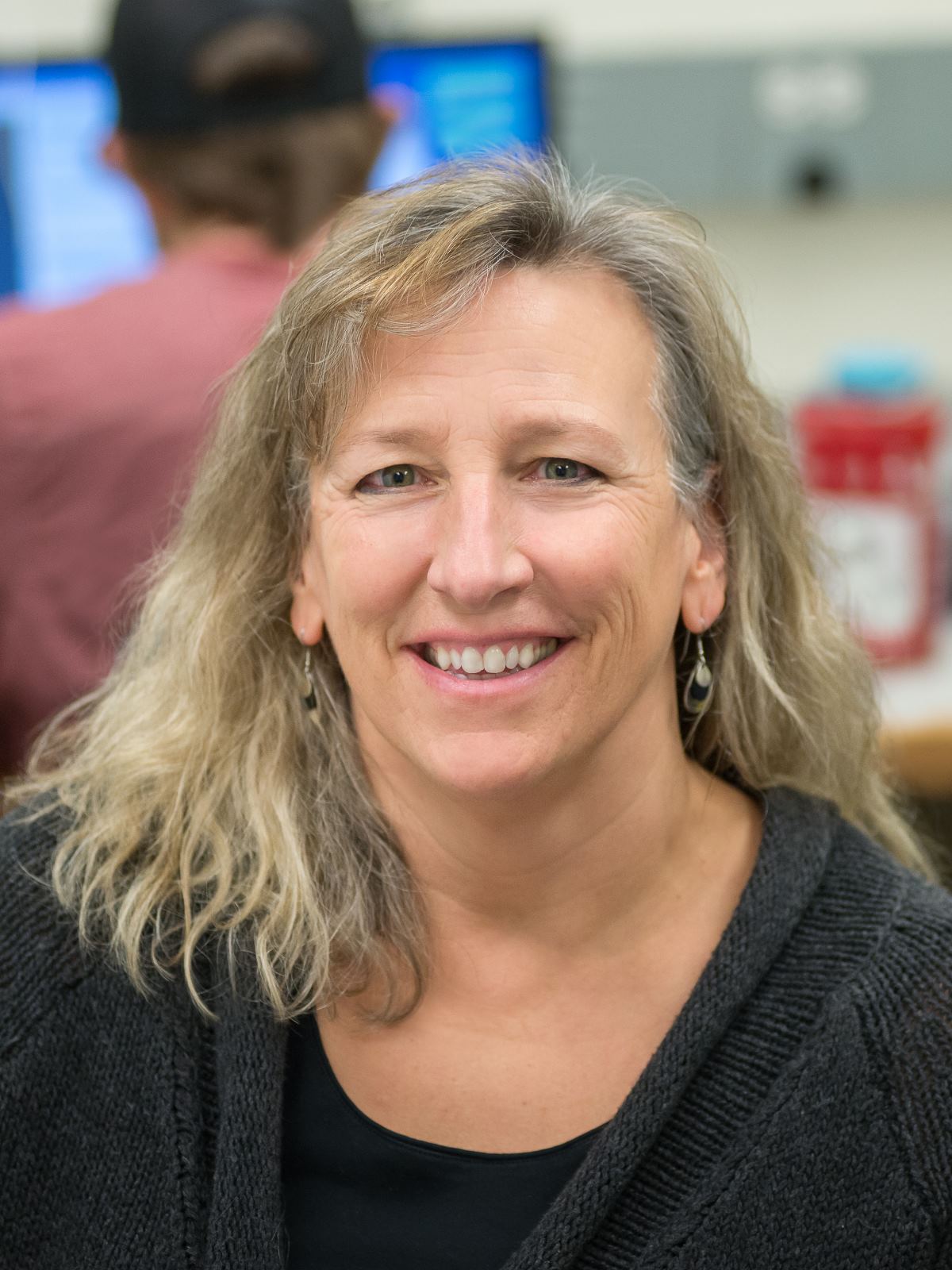 Jackie Horton - In Recognition of Outstanding Teaching
Too many people see programming and computer science as synonymous, laments Jackie Horton, a senior lecturer in CEMS and (ironically) a computer programmer. Yet applications of her field range from computer architecture and algorithm analysis to databases and beyond. A case in point: Horton's students have found jobs in far-flung fields, from video game programming to tracking bird migration in Costa Rica. As a one-time engineering student herself, Horton worked for IBM and Digital Equipment Corporation, where she found herself gravitating toward software-oriented projects. Eventually, she began to study programming. As reflected in her outstanding teaching award, Horton's true love is working with undergraduates, particularly freshmen, to get them thinking more deeply about their studies.
There are very few professions now that can't be well served by some computer science skills," Horton says. "I try to teach students not just, 'This is how you write a program,' but 'This is how to think about the problem.'
When she's not teaching, Horton is a fitness fanatic, calling this hobby "my way of trying to stay healthy and young and active." She completed her first CrossFit competition earlier this year.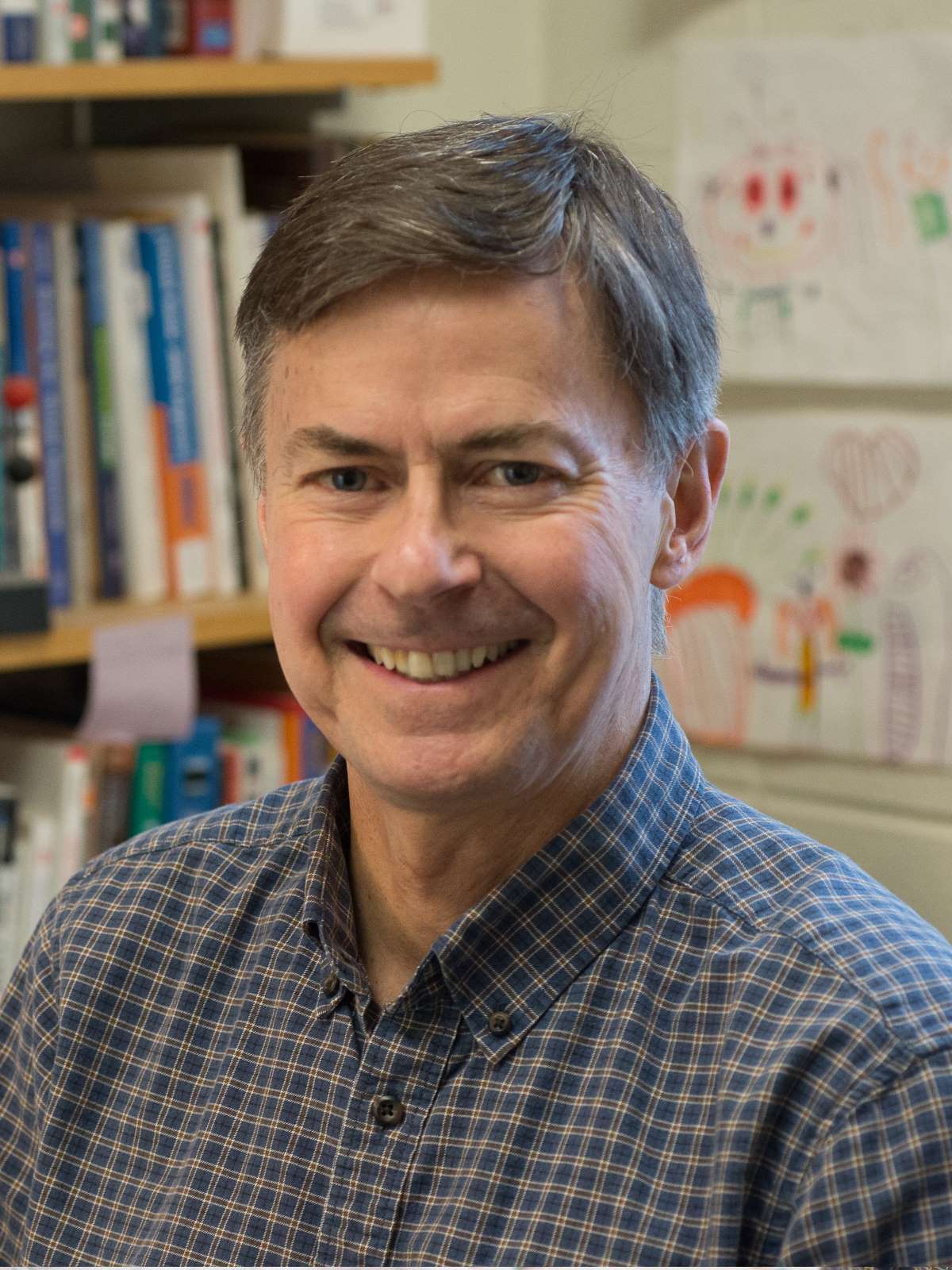 Steve Titcomb - In Recognition of Outstanding Service
Steve Titcomb finds great satisfaction in watching engineering graduates complete their educations and find jobs with companies like United Technologies, IBM, GlobalFoundries, and General Dynamics, as well as jobs outside of engineering.
An engineering curriculum is a problem-solving curriculum, so they're prepared to do lots of other things. I had a student who became a patent attorney.
In CEMS, Titcomb recently served as the director's surrogate for reappointment, promotion, and tenure reviews. And along with advising undergraduate engineering students, Titcomb is the chair of the School's curriculum committee. With plans to retire at the end of this year, Titcomb hopes to devote time to his own research in semiconductors. Besides completing design projects involving robotics and interactive displays, Titcomb says he hopes to look into developing new materials and structures for sensors. He's also ready to complete a more personal project: hiking the Appalachian Trail. Two years ago, he hiked 1,400 miles in 3.5 months before arthritis in his knee stopped him. "The first thing I'm going to do after graduation this spring is head back to where I left off and finish the trail," he says.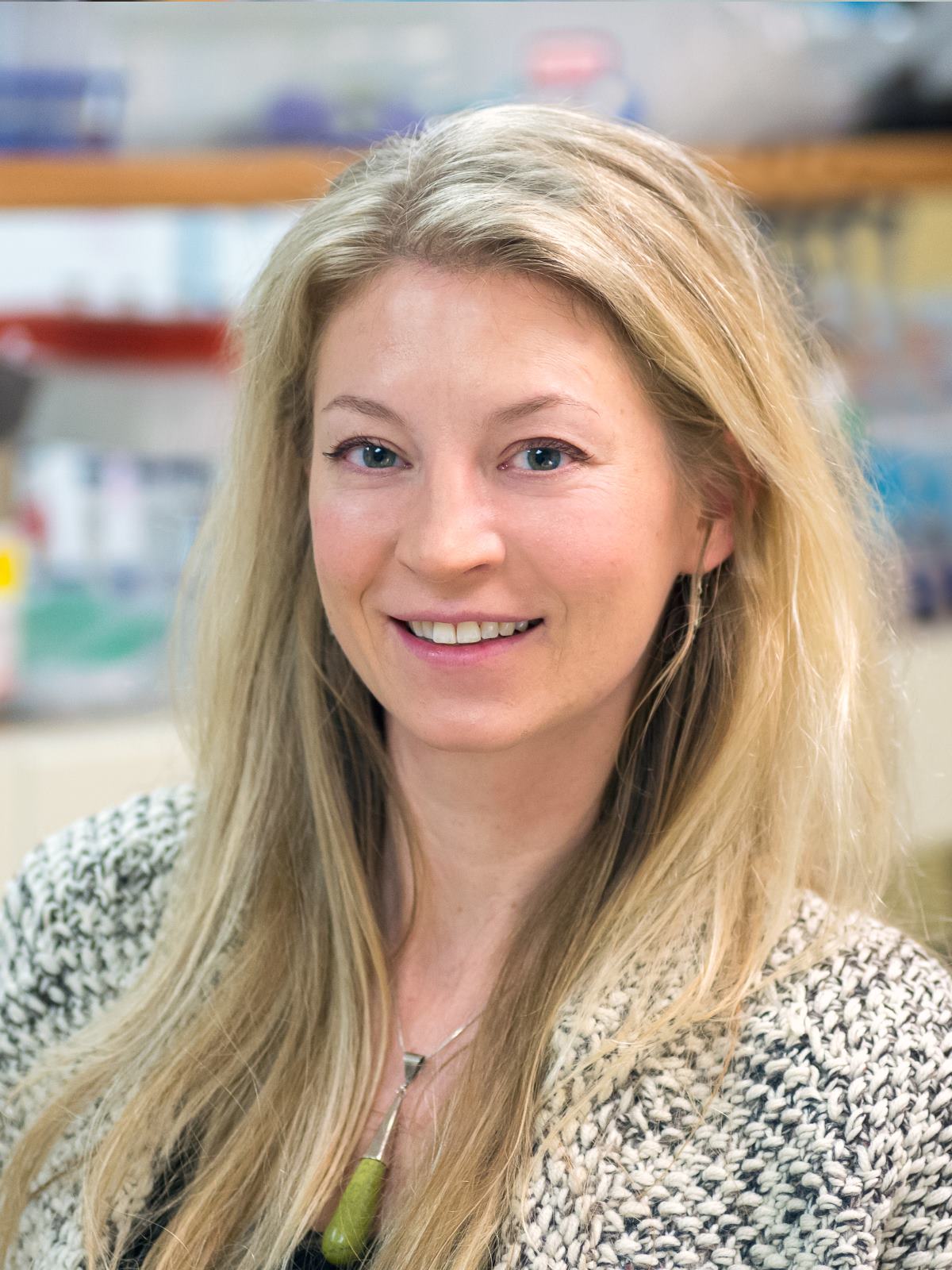 Rachel Oldinski - Outstanding Junior Faculty (Formerly the Milt Silviera award)
In her lab, Rachael Oldinski values student-researchers with boldness and initiative. "It's a tremendous joy to see nervous sophomores start talking to me about problems and telling me what I'm doing wrong," she says. Today, Oldinski, who joined UVM's faculty five years ago, focuses on applying mechanical engineering principles to biomedical problems, particularly stresses and strains.
There's a wide range of applications, from trying to mimic tissue for implants to trying to grow tissue for regeneration, all the way to drug-targeting mechanisms for cancer.
Nowadays, Oldinski is working to develop a material that mimics articular cartilage, or the tissue that covers the ends of bones where they come together to form joints. Such cartilage is easily damaged by injury or normal wear and tear. She also recently developed a sealant for punctured lungs derived from brown algae. Oldinski also sees herself as among a new generation of female faces in engineering and is a faculty advisor for the Society of Women Engineers' club. In the same way that female mentors encouraged her to "go for it," she helps tomorrow's engineers find work-life balance.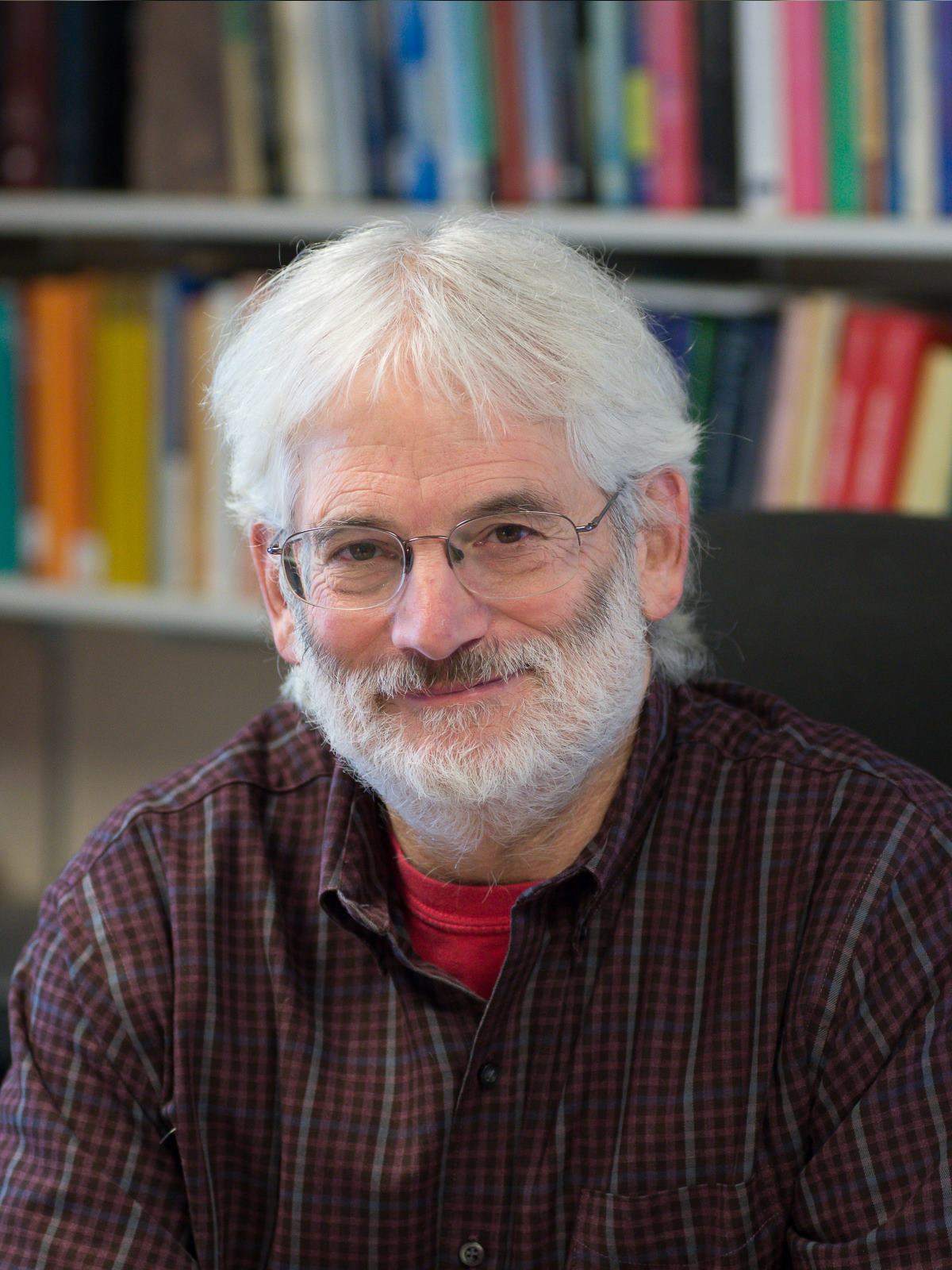 Jeff Dinitz - Outstanding Overall Faculty Performance
Jeff Dinitz strives to show his students what makes math fascinating. He specializes in a field of study known as combinatorial design or the study of balanced set systems. Sudoku is one well-known example of such a design.
When I teach something, I try to figure out why I thought it was cool when I learned it and I try to relay that," he says of a career that has spanned decades. "… Math has a lot of truth and beauty to it; there's an art to math.
Dinitz believes today's students are doing slightly better than their predecessors, despite many competing demands for their attention. (He bans cell phones in class, telling students it makes him too distracted.) Best known in his field for the theorem he created – the Dinitz conjecture – Dinitz's real claim to fame, at least in the non-math world, came in 2001, when his work creating schedules for the XFL, a now-defunct professional American football league, was highlighted in the New York Times. Dinitz enjoys sailing, skiing, and backpacking, counting his move to Vermont among the three luckiest events of his life.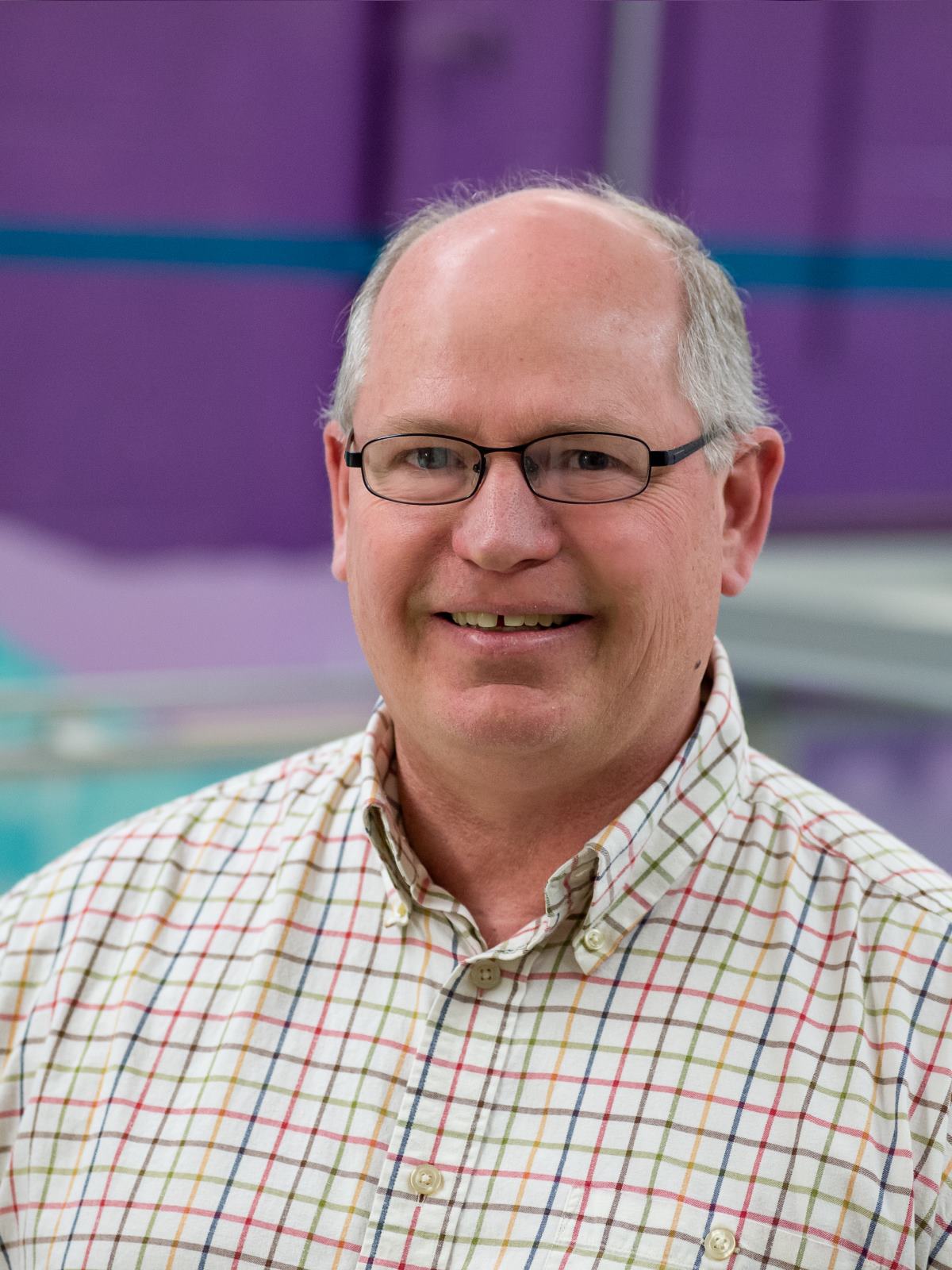 Jeff Marshall - Outstanding Overall Faculty Performance
NASA needed help cleaning dust off Mars rovers' solar cells and Jeff Marshall thought he could help. Mars lacks water, so dust particles cannot glom into clay as they would on Earth, says Marshall, head of the Vortex and Particulate Flow Laboratory in CEMS. Worse, dust particles in space contain an electric charge and latch onto everything. "If you mechanically wipe the dust off, it will stick to the wiper and just deposit it back," Marshall says. Once enough dust covers the solar cells, energy can no longer reach the rover and it stops working. Working with NASA, Marshall and colleagues helped develop an electrostatic dust shield that basically uses the dust particles' own electric charge to transport them off a surface like a solar panel. Cleaning solar cells on dusty planets is just one of many applications of Marshall's work, which focuses on developing new approaches for simulating fluid flows with particles and vortex structures, uncovering new fluid flow phenomena, and understanding the physics behind these flows. Marshall also relishes his role as director of the interdisciplinary Smart Grid Integrative Graduate Education and Research Traineeship (IGERT) program, noting:
The fact that students and faculty from highly diverse fields know each other and are working across disciplinary boundaries, it's just wonderful.
2014
---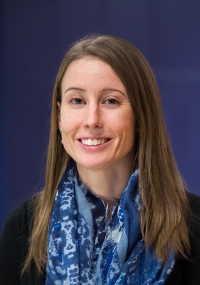 Meghan Kelly - Staff Member of the Year
Meghan Kelly, an office support generalist in CEMS' Mathematics and Statistics Department, says the college's enthusiastic students and faculty create an inspiring workplace. "The passion of my colleagues is infectious," says Kelly, who was awarded the CEMS 2014 Staff of the Year Award by Dean Luis Garcia. Kelly's strong organizational and technical skills help ensure the department's faculty have the resources they need to do their jobs, notes Jeff Buzas, the chairman of CEMS' Department of Mathematics and Statistics. She also recently took on the role of business support specialist for UVM's Vermont Mathematics Initiative and serves on the UVM staff council committee for personal and professional development. On top of that, Kelly helps recruit and work with volunteers for UVM's FIRST Robotics.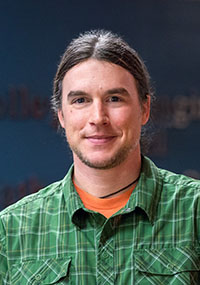 William Louisos - In Recognition of Outstanding Teaching
William Louisos, a lecturer in CEMS' School of Engineering, points to a built-in advantage when teaching subjects such as thermodynamics. "The stuff we do is cool," says Louisos, who was awarded the CEMS 2014 Outstanding Teacher of the Year Award by Dean Luis Garcia. "Right now in Applied Thermodynamics, we're talking about jet engines and aircraft engines, so we went to the VT Air National Guard and crawled on top of and inside turbo jet engines. To bring the classroom textbook material to life is what engineering is all about." A good teacher is like a coach, Louisos notes. "I tell the students, 'We're all on the same team, so it's not me versus you. I'm here to help you be the best so you can go out and represent UVM engineering."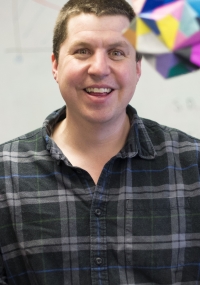 Joe Kudrle - In Recognition of Outstanding Service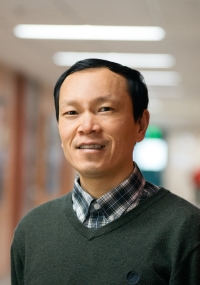 Jianke Yang - In Recognition of Outstanding Research
Jianke Yang, a professor of applied mathematics in CEMS' Department of Mathematics and Statistics, says his research has been driven by a desire to find solutions to scientific problems, ranging from rogue waves to applications for photonic crystals. "Especially when this pursuit is motivated by real-world physical problems, since my findings may have direct physical impact," he says. "Discoveries are addictive, and curiosity is enticing." Yang, who has served as a professor at CEMS for two decades and was awarded the CEMS 2014 Outstanding Researcher of the Year Award by Dean Luis Garcia, conducts research on nonlinear waves and physical mathematics. Physical examples of nonlinear waves include water waves, optical waves and Bose-Einstein condensates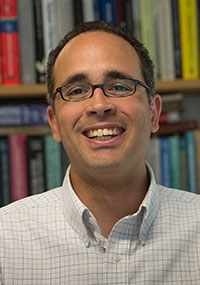 Eric Hernandez - Outstanding Junior Faculty (Formerly the Milt Silviera award)
"There are two things that motivate me," says Professor Eric Hernandez, who teaches in CEMS' School of Engineering. "The first one is the pleasure of figuring things out; the second, teaching and mentoring. Both are complementary to each other." Hernandez, who was awarded CEMS' 2014 Outstanding Junior Faculty Award by Dean Luis Garcia, joined UVM in 2011 after earning a PhD from Northeastern University in 2007. He earned his BS in engineering in 1994 from Universidad Nacional Pedro Henriquez Ureña in Santo Domingo, Dominican Republic, and was awarded a Fulbright scholarship from the U.S. State Department in 2002 to pursue graduate studies.
Peter Dodds - Outstanding Overall Faculty Performance
Peter Dodds, who was awarded the CEMS 2014 Outstanding Overall Faculty Performance Award by Dean Luis Garcia, has a research portfolio that includes publications across many fields such as theoretical physics, Earth sciences, biology, economics, psychology, and sociology. He currently focuses on sociotechnical and psychological phenomena, such as population-scale health and emotional states, language, and stories. Dodds's research is shedding light into what he calls "homo narrativus" —that we are fundamentally storytellers—and how humans consequently succeed or fail to contend with the world around them, both individually and collectively.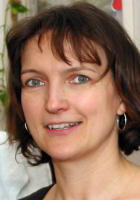 Monika Ursiny - UVM's Our Common Ground Award
Monika Ursiny has worked in the College of Engineering and Mathematical Sciences for more than 20 years. As the business manager for the College, she is highly esteemed by her colleagues for her ability to artfully balance the vastly different needs of students, faculty and staff, while living up to the community values set forth in Our Common Ground. Further, she exemplifies the reliability, approachability, and humility in all aspects of her professional life. Over the course of her career, her collegiality and commitment to excellence has made a significant impact on the University.