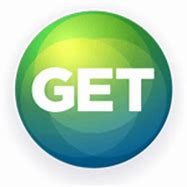 GET is here and Setting it up is Easy
With Get Mobile you are able to add your CATcard to your iPhone and Apple Watch, deposit funds, request funds, flag your CATcard lost, manage your money and so much more! All Faculty/Staff and Students can download the GET Mobile app for FREE in the app store!
Faculty/Staff and Students
Parents & Families 
Introducing the GET Mobile App!

Download the FREE APP
It's easy to set up and use!
Make a CAT$cratch deposit, manage your money and request funds!
Flag your card lost or found!