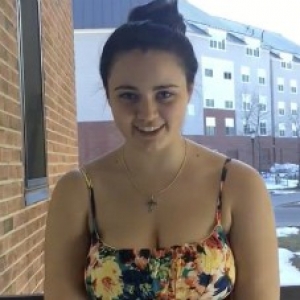 Katherine Brennan, a first-year student with a double major in French and religion, recently won first place and a $1000 prize in a video contest offered by the Franco-American Centre. "The prompt was 'How does French culture influence your daily life?' I did a lot of video production in high school, so I just ran with that theme," Brennan said. Brennan's video shows how ubiquitous French culture is in the two places she spends the most time: her family home on Cape Cod and Burlington.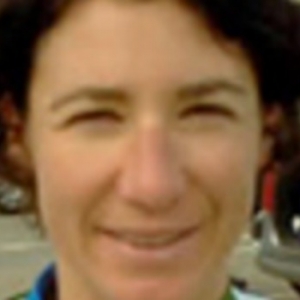 Marielle Macias Aunave, Senior Lecturer of French, will be teaching an immersive
summer study abroad course in the Vercors region of Southern France this summer. The Vercors is a range of mountains and plateaus between the Drôme and Isère river valleys in the Rhône Alpes region of France; during World War II, the French Resistance used these mountains as a natural geographic fort: une forteresse naturelle de la Résistance. Watch a video of Professor Macias Aunave discussing the history of the region and the upcoming course. 
She also organizes the lectures series at the Alliance Française of the Lake Champlain Region. Every month she invites a guest to come and present at the Alliance. Last fall, Matuku Ngame (Yale University) presented on the role of Africa in the Francophone world, and UVM student Courtney Brady presented on Gabrielle "Coco" Chanel.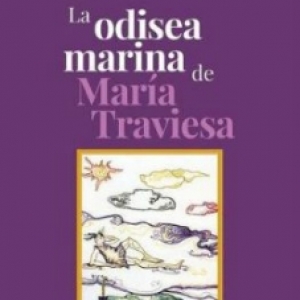 Professor of Spanish Tina Escaja was elected president of Feministas Unidas, Inc. last December, and won the National Campoy-Ada award for La odisea marina de María Traviesa, with illustration by María José Toval (category of Poesía Juvenil). Last fall she presented and performed "Manifiesto Destructivista/Destructivist Manual" at the Burlington Book Festival, recited her poetry in collaboration with the Ray Vega Latin Jazz Quinteto in a performance entitled "Pain, Pena, Snow" at the 24th Annual Hispanic Forum at UVM, and did an event on Poetry of Dissent.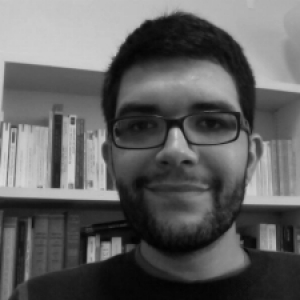 Charles-Louis Morand Métivier, Assistant Professor of French, published a volume on emotions entitled Affective and Emotional Economies in Medieval and Early Modern Europe in the Palgrave Studies in the History of Emotions collection of Palgrave MacMillan.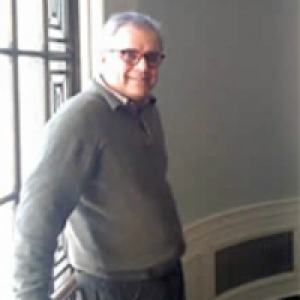 Juan Maura, Professor of Spanish, has been invited to give a talk at the Asociação Cristóval Colon, "Cristóbal Colón y el Atlántico portugués" in Lisbon, Portugal in March.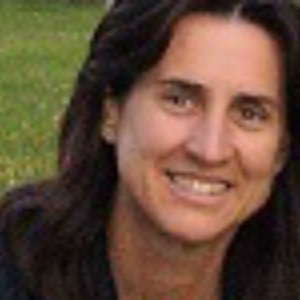 Maria Woolson, Lecturer of Spanish and an affiliate with the Gund Institute for Environment has a forthcoming article in ReVista, the Harvard Review of Latin America, titled: "The Melting of Humankind. How Art Deepens our Dialogue about Climate Change."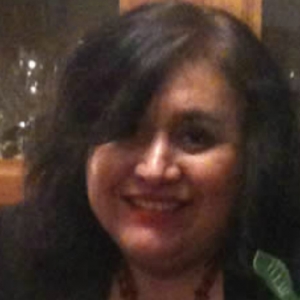 Associate Professor of Spanish Yolanda Flores was invited to do a book presentation of Claiming Home, Shaping Community: Testimonios de los valles by the Graduate Program in Higher Education at Sacramento State University in December. In addition, she presented a paper, "There is No Place Like Home: Constructions of Belonging in Loida Maritza Pérez's Geographies of Home at the XXI Congreso Intercional de Literatura Hispánica in Quito, Ecuador, in early March.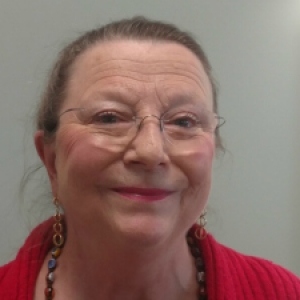 Last fall, the Pennsylvania State University Press published Professor of French Gretchen van Slyke's translation of George Sand's La Petite Fadette.  Written by one of the most famous women writers of the nineteenth century, this novel is a rustic tale about twin brothers who fall in a love with a witch, a reflexion on the 1848 Revolution, and a mediation on feminism and socialism. In October Gretchen van Slyke was commissioned by two contemporary playwrights in Paris, Monique Nevers and Delphine Barret, to translate into English their play about George Sand and her daughter Solange. This play is scheduled to open at the Théâtre de Montparnasse in January 2019, and the French authors are eager to propose their play to English and American theaters.
In addition, Professor van Slyke's article, "Who Wears the Pants Here? The Policing of Women's Dress in Nineteenth-Century England, Germany, and France," originally published in Nineteenth-Century Contexts, has been chosen for inclusion in Routledge Historical Resources: History of Feminism, a new program of online resources for students and academics, with a searchable database.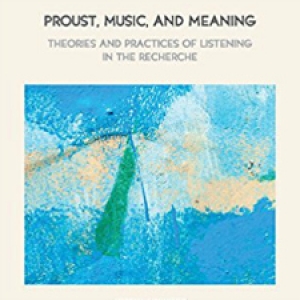 Professor of French Joseph Acquisto's fourth book, Proust, Music, and Meaning: Theories and Practices of Listening in the Recherche was published recently by Palgrave Macmillan.  The book reads Proust's novel via philosophical and musicological approaches to "modern" listening and articulates how insights into the way we listen to and understand classical music inform the creation of literary meaning.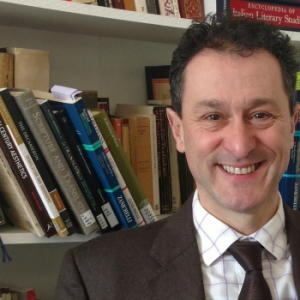 Professor of Italian Antonello Borra's new book, Guittone d'Arezzo: Selected Poems and Prose, was published by the University of Toronto Press in February.  He also published an article on the poetry of Camillo Pennati and a series of translations from the recent work of German poet Michael Krueger. An article on environmental awareness in contemporary Italian poetry is currently in press. His poetry regularly appears in journals both in the U.S. and in Italy. This year he served again as a judge for the Academy of American Poets Raiziss / de Palchi Translation Awards recognizing outstanding translations into English of modern Italian poetry. Last summer, Professor Borra was among the Italian poets invited to read his work at the Casa della Poesia in Milan, Italy.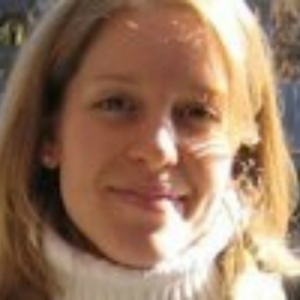 Assistant Professor of Linguistics Maeve Eberhardt's article "'First things first I'm the realest': Linguistic Appropriation, White Privilege, and the Hip Hop Persona of Iggy Azalea" in the Journal of Sociolinguistics was chosen by Wiley Publishers as one of the top ten articles of 2016 in Linguistics, based on interest and reach.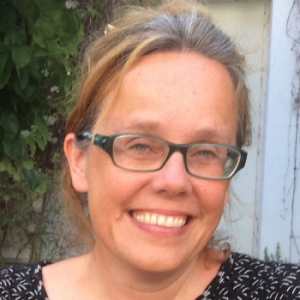 Senior Lecturer of Italian Adriana Borra presented "Bringing Dictionaries Back into Fashion: From a Lexicographer Turned Language Instructor" at the 2016 American Council on the Teaching of Foreign Languages Convention in Boston.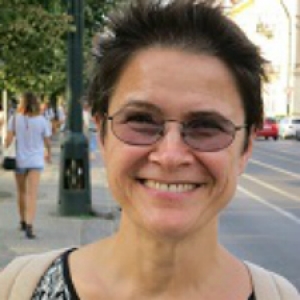 Professor of Italian Cristina Mazzoni's article "A Roman Triptych of Holy Women" recently appeared in Magistra: A Journal of Women's Spirituality in History.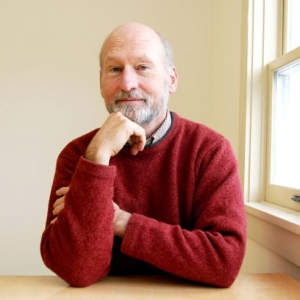 In October, Lecturer of Spanish Maria Woolson invited environmental scholar, writer, literary critic, and Professor Emeritus of Middlebury College John Elder to visit her Honors College class and give a public talk at the Chapel entitled "'Stay together,/learn the flowers,/go light': Reflections on Community and Sustainability." Click here to view the recorded talk.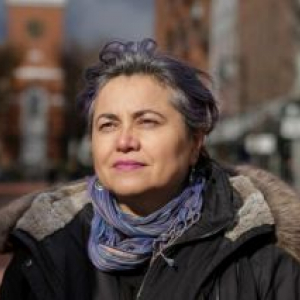 Poetry of Resistance
Tina Escaja is compelled by resistance. It's a way of life that has manifested itself in her latest book, Resistencia: Poems of Protest and Revolution, which she co-edited with Mark Eisner. Read more