Every year medievalist scholars from the UVM College of Arts and Sciences publish numerous books, articles, chapters, and reviews.
Courting Sanctity: Holy Women and the Capetians (Cornell University Press, 2019)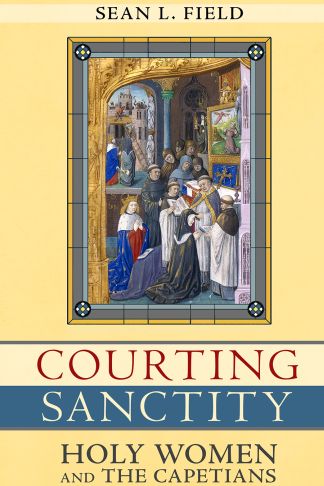 UVM Professor of History Sean Field's most recent book is Courting Sanctity:  Holy Women and the Capetians .  The book argues that holy women were central to the thirteenth-century French royal court's self-presentation as uniquely favored by God. Tracing the shifting relationship between holy women and the French royal court, it shows that the roles and influence of these women were questioned, reshaped, and increasingly assumed to pose physical, spiritual, and political threats by the early fourteenth century.  The narrative highlights six holy women. The saintly reputations of Isabelle of France and Douceline of Digne helped to crystalize the Capetians' claims of divine favor by 1260. In the 1270s, the French court faced a crisis that centered on the testimony of Elizabeth of Spalbeek, a visionary holy woman from the Low Countries. After 1300, the arrests and interrogations of Paupertas of Metz, Margueronne of Bellevillette, and Marguerite Porete served to bolster royal campaigns against the dangers supposedly threatening the kingdom of France. In tracing this narrative, Courting Sanctity reassesses turning points in the ascent of the "most Christian" Capetian court through examinations of the lives and images of the holy women that the court sanctified or defamed.
The Body Broken, 2nd ed. (Routledge, 2019)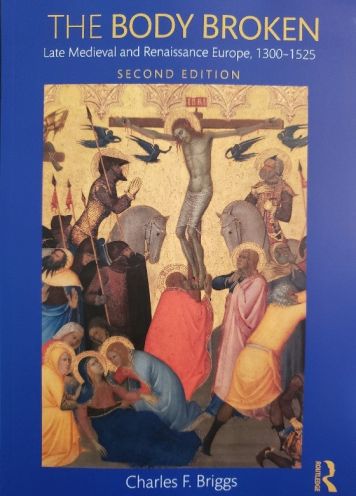 Charles Briggs, senior lecturer in History, has just published a thoroughly updated and expanded second edition of The Body Broken: Late Medieval and Renaissance Europe, 1300–1525 (Routledge, 2019).    This new edition retains the thematic approach of the first edition (published in 2011), combining sweeping interpretive synthesis with careful attention to recent and revisionist scholarship. It also devotes more attention to the histories of women and religious minorities, Renaissance humanism, politics and government in Italy and eastern Europe, and the religious reformations of the early sixteenth century.  Early reviews have hailed The Body Broken as: "a lucid and carefully considered study. . . . which will stimulate teachers, and inform and inspire students"; "an ideal introduction to European history in the fourteenth, fifteenth and early sixteenth centuries" that "is comprehensive in its scope . . . and engages with the most recent scholarship in the field"; and "by far the best textbook available for undergraduates studying late medieval and Renaissance Europe."
"Remembering Phoebe in the Twelfth Century: The Forgotten Deacon in Paul's Letter to Romans." Journal of Medieval Religious Cultures 45.1 (2019): 1-27.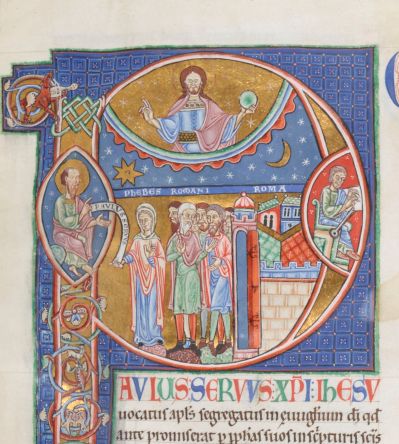 How can you learn about women's religious life in the Middle Ages?  Bit by bit, as Professor Anne Clark in the Religion Department demonstrates in a recent article published in Journal of Medieval Religious Cultures.  An illuminated initial from a twelfth-century manuscript portrays Phoebe transmitting a letter of the Apostle Paul to the people of Rome.  This unique picture of Phoebe led to an investigation of her role as deacon in biblical commentaries and how her image was reshaped in the context of debates about women's religious authority and agency.  Whether she was envisioned as a lay woman carrying the message of Paul to a contentious community in Rome, a deacon administering to the spiritual and material needs of the faithful, or an abbess leading a community of spiritually advanced women, Phoebe was used to symbolize what was considered possible for women's religious aspirations (Image credit: Paris, Bibliothèque nationale de France, Lat. 11575, fol. 1r. Source gallica.bnf.fr / Bibliothèque nationale de France)
Affective and Emotional Economies in Medieval and Early Modern Europe (Palgrave, 2018)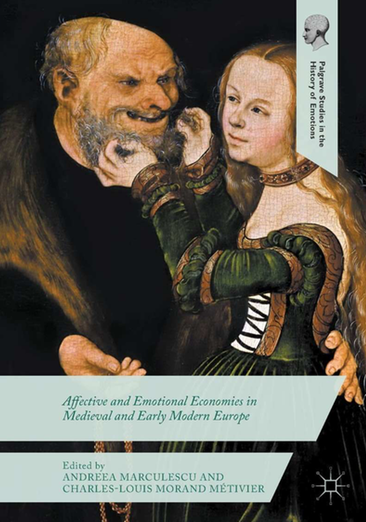 Associate Professor of French Charles-Louis Morand-Métivier is one of the editors for the exciting recent volume Affective and Emotional Economies in Medieval and Early Modern Europe. Prof. Morand-Métivier contributed an essay himself on "Narrating a Massacre: The Writing of History and Emotions as Response to the Battle of Nicopolis (1396)," and another one of the contributors, Tracy Adams, is a featured past speaker in the UVM CAS Medieval Studies Lecture Series. Together, the essays in this book explore how particular emotional norms belonging to different socio-cultural communities (courtly, academic, urban elites) were subverted or re-shaped; engage with the study of emotions as sudden, but impactful, bursts of sensory experience and feelings; and analyze how emotions are filtered and negotiated through the prism of literary texts and the socio-political status of their authors.
Selected Poems and Prose, by Guittone d'Arezzo (University of Toronto Press, 2017)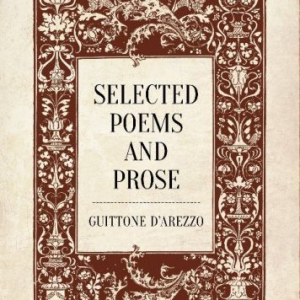 Professor of Italian Antonello Borra has published the first systematic translation of selected works by Guittone d'Arezzo (ca. 1230-1294), the most important, prolific, and influential poet and prose writer of the thirteenth century.   Unfortunately, his work has been overshadowed by his successor; the more learned and gifted Dante Alighieri. The poems and prose included in this volume are emblematic of the two phases of Guittone's career: he first achieved fame as a secular love poet but following his conversion in the 1260s he became a renowned religious poet. Guittone's artistic reputation commanded the highest respect. Even Dante's beloved Guinizzelli and Cavalcanti never enjoyed any such fame in their lifetime. Professor Borra's book presents a critical introduction to Guittone's works with a selection of his poems and letters in facing-page Italian and English translation.